The 12 Best Sunglasses
From polarized to premium, find your perfect pair of shades with our Pro Tips picks for the top sunglasses.
Whether you wear them for fashion, function or a little of both, having the right pair of sunglasses is essential. The perfect shades not only keep you feeling and looking cool; they also offer valuable protection from the sun's rays. Plus, they can help improve your performance during your favorite sport or activity. So, before your next day of fun in the sun, bring your style into focus with our choices for the best sunglasses of 2020.
BEST POLARIZED SUNGLASSES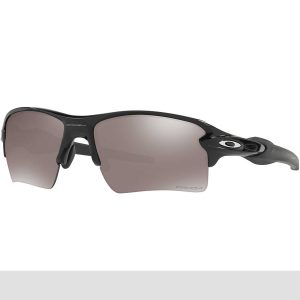 Our first pick for the best polarized sunglasses comes from one of the top names in the game. These rugged shades feature Prizm Daily polarized lenses to help reduce glare, maximize contrast and provide premium visual clarity. Plus, a lightweight design makes for easy wear. The added earsocks and nosepads offer a secure, comfortable fit as you go about your day.
Shop the Oakley Flak 2.0 XL Prizm Daily Polarized Sunglasses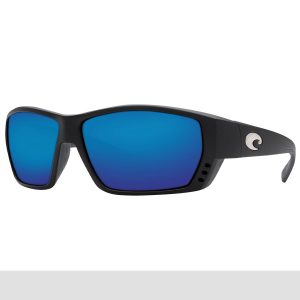 Go from coast to coast – and everywhere in between – with the Costa Del Mar Tuna Alley 580G polarized sunglasses. Find your favorite fishing spot and set your eyes on a trophy catch with mirrored, polarized lenses that reduce glare. The heavy-duty frame is built for durability to stand up against the elements. A vented system also works to prevent fog so you can work on reeling in the big one.
Shop the Costa Del Mar Tuna Alley 580G Polarized Sunglasses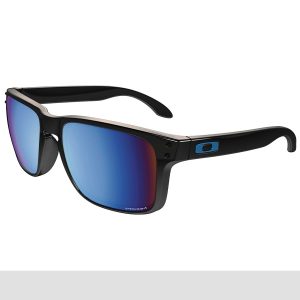 Whether you're sailing away or staying put in the sand, our second polarized pick from Oakley is made for a day outdoors. Sleek style and a fresh look join forces to create the Oakley Holbrook Prizm Deep Water polarized sunglasses. Look sharp and keep your vision even sharper with lenses specifically designed for water sports. The Deep Water lenses filter out shades of blue when looking out on the water. These impressive lenses also improve contrast by amplifying red and green colors.
Shop the Oakley Holbrook Prizm Deep Water Polarized Sunglasses
BEST PREMIUM SUNGLASSES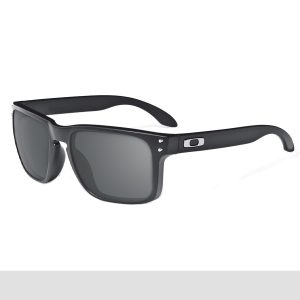 When the weather heats up, keep yourself looking ­­– and feeling – cool in a pair of Oakley Holbrooks. Oakley's Plutonite lens material helps block out UVA, UVB and UVC rays for maximum protection on sunny days. The lightweight, stress-resistant O Matter frame offers all-day comfort and durability so you can focus on having fun without worry. With several color options available, you can find your own signature style that's perfect from sunup to sundown.

Shop Oakley Holbrook Sunglasses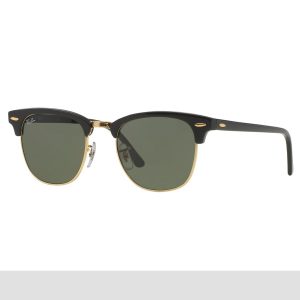 The next premium pick on our list comes from a name synonymous with style. With a retro look inspired by the 50s, the Ray-Ban Clubmasters sport a timeless look that's sure to stand out in any era. The crystal green lenses absorb 85 percent of sunlight to provide remarkable color clarity and vision. Ideal for medium light to sunny settings, you'll set the trend while making a statement wherever you go.
Shop the Ray-Ban Clubmaster Sunglasses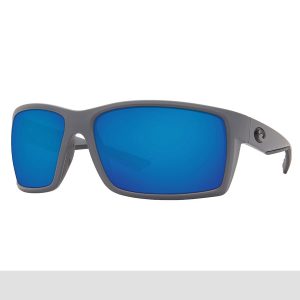 Gear up for your next day on the water in a pair of Costa Del Mar Reefton 580P polarized sunglasses. These large-fit frames are perfect for the biggest of adventures. Set your sights on your catch of the day as the polarized, mirrored lenses help guard against the sun's rays. Plus, Hydrolite nose and temple pads keep your shades in place for a worry-free fit.

Shop the Costa Del Mar Reefton 580P Polarized Sunglasses
BEST WOMEN'S SUNGLASSES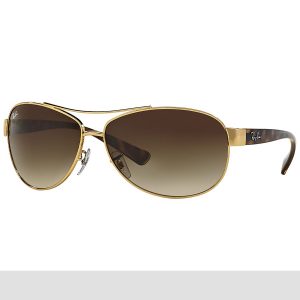 Kicking off our best sunglasses for women is a pick that's perfect for any occasion. Styled for a vintage sporty look that's sure to impress, these Ray-Ban sunglasses feature a wrapped frame for full coverage. These quality shades also offer a secure fit so you can stay on the go. The brown gradient lenses make them ideal for medium to bright light conditions.
Shop the Ray-Ban Women's RB3386 Aviator Sunglasses
If you've got an active, water-bound lifestyle, then these medium-fit sunglasses are the perfect pick for you. The polarized lenses are 20 percent thinner and 22 percent lighter than average polarized glass. Plus, with several adventurous designs and lens colors, a day of outdoor fun has never looked better.
Shop the Costa Del Mar Women's Waterwoman 580G Polarized Sunglasses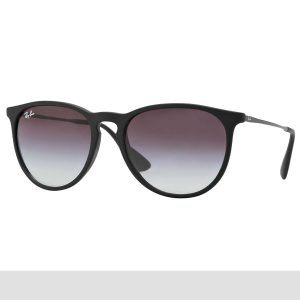 These sunglasses are sure to make you stand out in a crowd. Bring your style into focus with the durable nylon frames and on-trend gradient lenses of these Ray-Ban sunglasses. The oversized lens design also offers extra coverage and maximum UV protection. With these trendsetting sunglasses, you'll be rocking a complete look wherever you go.

Shop the Ray-Ban Erika Rubber Gradient Sunglasses
BEST BASEBALL SUNGLASSES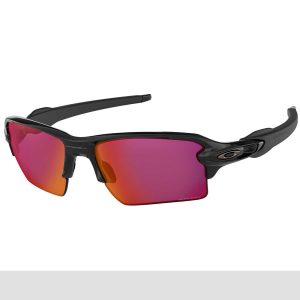 Take your play to the next level whenever you put on the Oakley Flak 2.0 XL. Providing the performance you need for every inning, these Oakley baseball sunglasses offer durability in a lightweight design. PRIZM lenses deliver superior vision so you can turn heads and double plays. And the "XL" is named appropriately, offering enhanced lens coverage and curvature for protection against the sun, wind and impact.
Shop the Oakley Flak 2.0 XL Sunglasses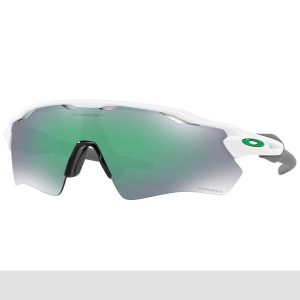 Stand out on the diamond as you make every play look routine in the Oakley Radar EV Path PRIZMs. Oakley's HDPolarized lenses filter out 99 percent of reflected glare without the haze and optical distortion. This helpful tech feature can allow you to focus on making your next highlight-worthy catch with ease. Need to change up your look before taking the field? Interchangeable lenses allow you to do just that in seconds so you can optimize your vision. As added bonuses, these superior shades include a large micro-bag, black nosepads and soft vault case.
Shop the Oakley Radar EV Path PRIZM Sunglasses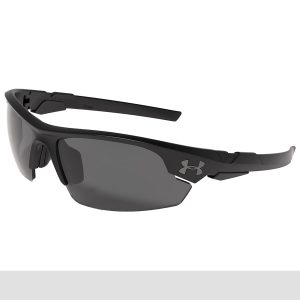 Keep your future all-star protected on the field with the Under Armour Youth Windups. The Multiflection coatings of these youth baseball sunglasses offer protection from intense sunlight while also guarding against scratches and smudges. With available lens colors ranging from orange to gray, your child can choose a pair that suits their style.
Shop the Under Armour Youth Windup Sunglasses
Whether you're wearing your new pair of sunglasses on the diamond, in the water or at the beach, you'll need to stay refreshed. Keep your drinks cool with one of our picks for the best coolers of 2020.
Looking for more? Visit DICK'S Sporting Goods to see the full selection of Oakley, Ray-Ban and Costa sunglasses.