How to Buy a Baseball Outfielder Glove
Outfielders play a pivotal role as their team's last line of defense. Make sure you're armed with the correct glove so you can make the clutch play when a batter hits one deep.
Like pitchers and catchers, outfielders need their own unique variant of baseball glove. As the team's last line of defense, they need a glove that has the proper webbing, padding and length so they can gather in fly balls and grounders with ease.
WEBBING
Outfielders don't always have the luxury of creating easy outs since they're almost always on the run or they're diving to make a catch. That's why most of the pros prefer a larger glove with a "trap web" style.
Trap webs, which resemble pigtail braids, are longer and much deeper than other types of webbing. This longer style gives outfielders a reach advantage, while the depth helps keep the ball secure. Trap webs also close faster than other web styles. This is because outfielder's have to squeeze fast in order to make sure the ball doesn't pop out as soon as it hits the palm of the glove.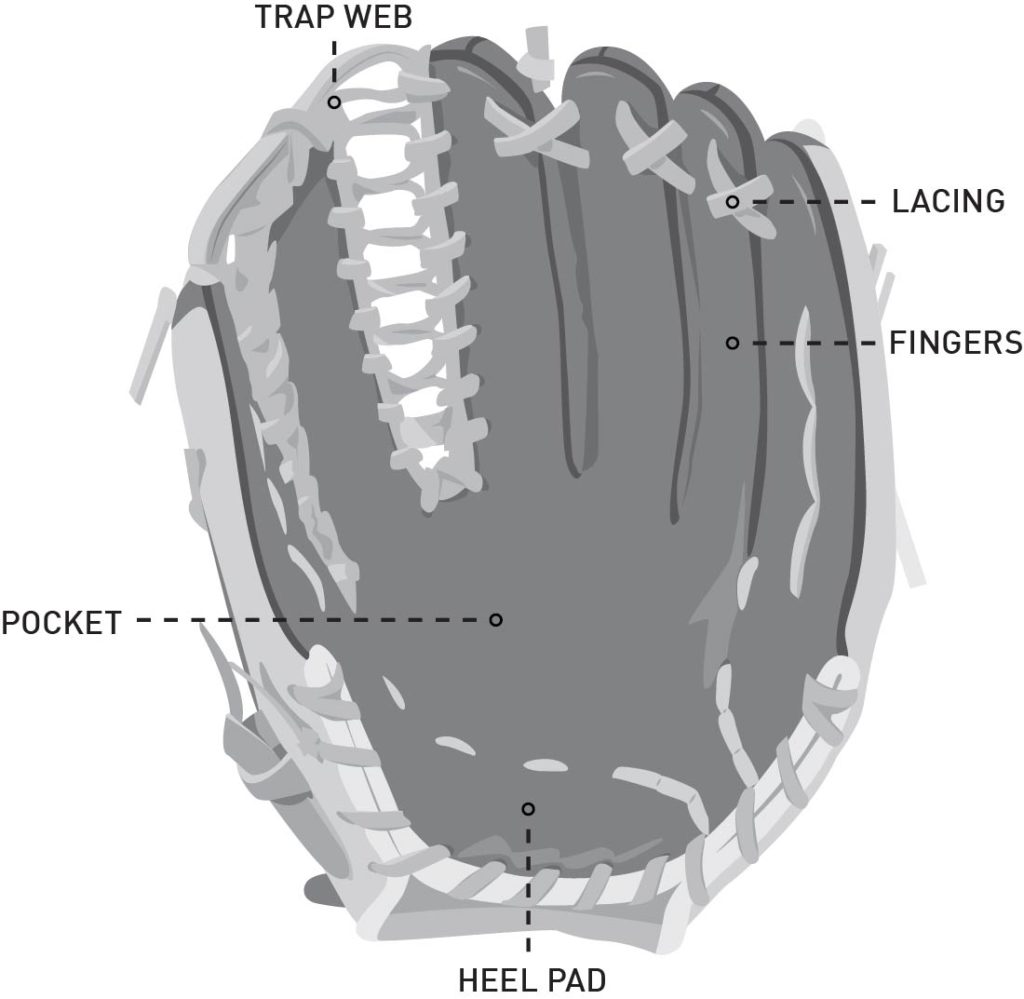 SUPPORT
The speed behind a fly ball is enough to do some decent damage to your fingers once it comes down from of orbit. This is especially true when the temperature starts to drop. To combat this, outfielder gloves tend to have extra support in the palms and finger areas so you won't get tattooed with baseball stitches for days to come.
SIZING
Youth gloves are designed for players ages 12 and under and will measure between 12-12.5″. To adjust for the perfect fit, tighten the strap on the back of the wrist for a more personalized feel.
The same goes for adult gloves, which measure between 12.5-12.75″. These are the largest types of gloves and will allow you to cover the most ground during a play.
Remember, it's very important to have the right glove when playing in the outfield. If you don't have the proper webbing, you're at risk of dropping the ball as soon as it hits your palm. If it's not long enough, you're prone to missing it entirely. So, make sure you take the time to measure and test a glove before you take it onto the field.