The Year's Best BBCOR Bats
Choose the best baseball bat for your swing with help from this Pro Tips collection.
For every hitter in a lineup, there's a perfect bat to match. But finding the right baseball bat for your swing isn't always a can of corn. For example, teenage and adult players have multiple BBCOR bats to choose from, but which is best?
Whether you're an athlete that hits for average or power, contact or pop, there's a right bat for you. Find your next go-to stick from this Pro Tips collection of the year's best BBCOR bats.
As always, make sure your bat meets league requirements prior to purchase by speaking to a coach or league official.
Stepping to the plate for the first time this season? Looking for a refresher on basic bat components? Discover how to buy the right baseball bat with these Pro Tips and unlock true confidence in your swing.
*Disclaimer: Inventory may fluctuate due to product availability.
Best BBCOR Bats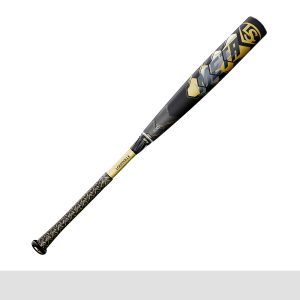 Continuing Louisville Slugger's trend of innovation, the 2021 Meta BBCOR is designed with performance in mind. The EKO Composite Barrel combines with the 3FX Connection System for a stiff feel at contact in a light-swinging profile. A new GT1 End Cap also helps by maximizing barrel length and swing speed – hallmarks of the Meta family. The 2021 Meta BBCOR showcases a balanced swing, giving athletes a perfect blend of speed and power at the plate. And every swing is as cozy as the last thanks to the LS Pro Comfort Grip. You already know you're destined for diamond greatness. Let everyone else become witness and dig in with the 2021 Louisville Slugger Meta BBCOR.
Shop the Louisville Slugger Meta BBCOR Bat 2021 (-3)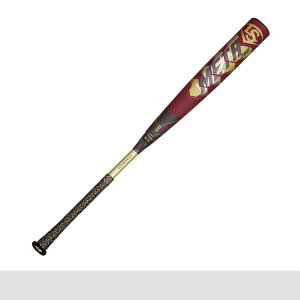 Looking to get the most pop out of every hit? Load up with the 2021 Louisville Slugger Meta PWR BBCOR. Boasting a loaded EKO Composite Barrel for maximum swing speed, this bat can help you drive every pitch you see. The 2021 Meta PWR BBCOR also features a Premium GT1 End Cap. This technology can help you swing the bat more easily to really put your true potential into every hack. The LS Pro Comfort Grip adds to this impressive stick with ample tack and cushion for comfort and performance. Energize your swing and charge up your next powerful at-bat with the 2021 Louisville Slugger Meta PWR BBCOR.
Shop the Louisville Slugger Meta PWR BBCOR Bat 2021 (-3)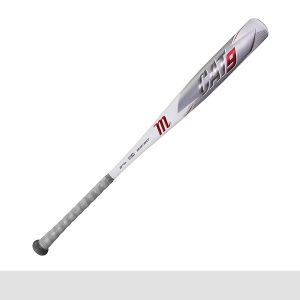 Take the game by storm this season with the 2021 Marucci CAT9 BBCOR. This one-piece baseball bat features Marucci's AZR Alloy for improved feel, forgiveness and performance at the plate. The CAT9 BBCOR also boasts a Longitudinal Groove System across the thickest section of the barrel wall. This LGS can help reduce excess bat weight and improve flexibility for that desired whip through the zone. And no matter the contact, the CAT9 BBCOR can offer a forgiving feel. The 2nd Gen Anti-Vibration Knob showcases a harmonic dampening system, helping cut back on potential negative vibrational feedback on mishits. You can even add some flair to your batting stance thanks to the white colorway available exclusively at DICK'S Sporting Goods. With the 2021 Marucci CAT9 BBCOR in your hands, your season's forecast will call for heavy hits and driving performance.
Shop the Marucci CAT9 BBCOR Bat 2021 (-3)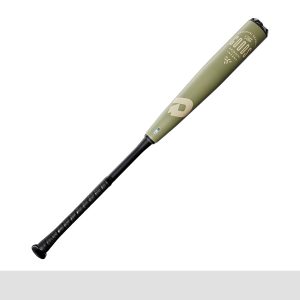 Want to redefine the game with every at-bat? You'll need the right tools for the task. DeMarini's 2021 The Goods Half N Half BBCOR features an X14 Alloy Barrel, perfect for unleashing the power hitter within. The alloy barrel construction is paired with a composite handle through DeMarini's Direct Connection Piece. This technology can help boost energy transfer on contact, generating plenty of power to drive the ball wherever you choose. Capping off this powerful build is DeMarini's Seismic End Cap, constructed from the stiffest materials for added pop. The standard is yours for the breaking this season. Come prepared to leave your mark with the 2021 DeMarini The Goods Half N Half BBCOR.
Shop the DeMarini The Goods Half N Half BBCOR Bat 2021 (-3)
The right BBCOR bat can bring a big boost to your offensive performance this baseball season. Get ahead in the count with this Pro Tips collection and dig in for future successes.
Looking to improve your bat's look and feel with a new bat grip? Discover how to choose and install this baseball accessory with this hands-on Pro Tips guide to taping a bat.