The Best USSSA Baseball Bats of 2022
Step to the plate and dominate the game with our curated list of the year's best USSSA bats.
Gearing up for another baseball season? The right baseball bat can be the perfect way to upgrade your game. But with so many choices, it can be difficult to find the right stick for your swing. A good place to start is with your league's specific bat standard.
If you primarily play in travel ball, you might want to look at bats certified by the United States Specialty Sports Association, or USSSA. Common leagues and tournaments where USSSA bats are used include the Elite World Series, USSSA World Series, Global Sports World Series and All-American Games. All USSSA bats have a 1.15 Bat Performance Factor, which essentially measures how fast the ball comes off the bat at impact. In general, this standard allows USSSA bats to have more "pop" than other youth bats.
Once you've narrowed down your league standard, you can begin your search for the ideal baseball bat. Thankfully, we've curated a premier lineup of the year's best sticks. Gear up for your next at-bat with help from this Pro Tips guide.
Need a refresher on the common components of a baseball bat? Looking for details on how to find the right length and weight for your game? Swing away with these Pro Tips on how to buy the right baseball bat.
*Disclaimer: Inventory may fluctuate due to product availability.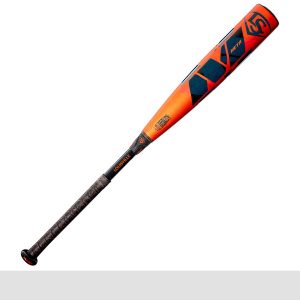 Launch into your next powerful performance with the Louisville Slugger Meta 2¾" USSSA. Featuring an EKO Composite Barrel, this light-swinging -10 youth bat boasts an optimized sweet spot for premier results. The VCX2 Vibration Control Connection System allows the barrel and handle to move independently. This patented technology can help control vibrations and provide an unmatched feel on contact. The Meta 2¾" USSSA also features Louisville Slugger's premium GT1 end cap for maximum barrel length and swing speed. Upgrade your swing and unlock unreal results this season with the Louisville Slugger Meta 2¾" USSSA.
Shop the Louisville Slugger Meta 2¾" USSSA Bat 2022 (-10)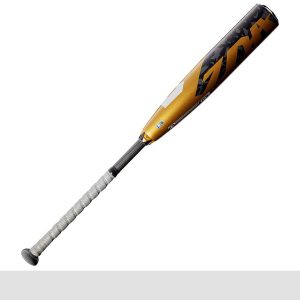 Override your play with the DeMarini Zoa 2¾" USSSA. Continuous Fiber Barrel Wall Construction creates a barrel with superior strength, stiffness and consistency across a large hitting area. This -10 youth baseball bat also features Anomaly Connection, offering hitters positive feedback on contact and seamless energy transfer for better pop. An Anomaly end cap also adds to this build, boasting a blend of durable, lightweight materials for improved barrel integrity and optimal performance. Experience extreme consistency in every at-bat this season with the DeMarini Zoa 2¾" USSSA.
Shop the DeMarini Zoa 2¾" USSSA Bat 2022 (-10)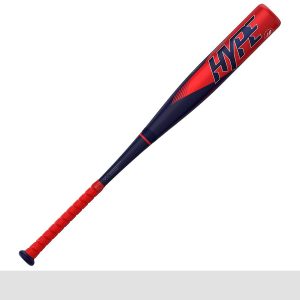 Watch your plate potential explode with the Easton ADV Hype 2¾" USSSA. Thermo Composite Technology combines a massive barrel and sweet spot for a light-swinging stick ready to work. This -10 bat also features a Pro Stiff Carbon Handle for a more solid feel and stiffness. And as you swing for the fences, know every hit can be as comfortable as the last thanks to the Power Boost Soft Knob Technology. This added Easton feature can help increase leverage while reducing vibration. Give your game the voice it deserves and power up with the Easton ADV Hype 2¾" USSSA.
Shop the Easton ADV Hype 2¾" USSSA Bat 2022 (-10)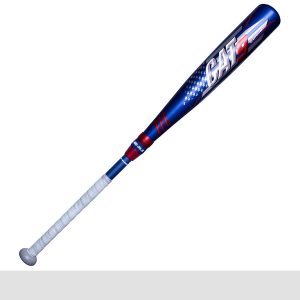 Experience the ultimate power and end-loaded feel of the Marucci CAT9 Connect Pastime USSSA. Combining a carbon composite handle with a thermally treated AZR alloy barrel, this -10 youth bat is ready to take over the diamond. Ring-free barrel construction gives this stick improved barrel flex without the risk of dead spots. Hitters can also enjoy the feel and control of the micro-perforated soft-touch grip. And finally, the CAT9 Connect Pastime USSSA features an eye-catching design that honors the game's past while embracing the future stars of tomorrow. Take to the batter's box with confidence and style this year and swing away with the Marucci CAT9 Connect Pastime USSSA.
Shop the Marucci CAT9 Connect Pastime USSSA Bat 2021 (-10)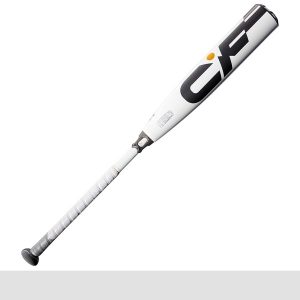 Take control of every inning with the DeMarini CF 2¾" USSSA. The Paraflex Plus composite barrel is engineered for a huge sweet spot and consistent responsiveness. This impressive tech pairs perfectly with the Paraflex Plus composite handle, adding a great feel to every swing. The CF 2¾" USSSA also features a ReAction end cap, showcasing a blend of strong, lightweight materials for increased barrel performance without sacrificing swing weight. And you'll love the sleek, clean profile of the white, black and orange color scheme. Put your opponents on notice and get ready to produce at the plate with the DeMarini CF 2¾" USSSA.
Shop the DeMarini CF 2¾" USSSA Bat 2022 (-10)
---
Take over your next tournament or travel ball season with the perfect USSSA baseball bat for your swing. Use this helpful Pro Tips guide and boost your game today.