The Best USABat Baseball Bats of 2022
Knock this season out of the park with our curated list of the year's best youth baseball bats.
The right baseball bat can give athletes the performance and confidence they need to succeed at the plate. But with so many options to choose from, finding the right stick can seem daunting. A good place to start is with your league's specific bat standard.
For most youth baseball leagues, the USA Baseball bat standard, or USABat, is the governing regulation regarding bat construction. Little League, American Amateur Baseball Congress, Babe Ruth/Cal Ripken Baseball, Dixie Youth Baseball, PONY Baseball and T-Ball all follow this standard. Bats carrying this seal are designed to perform more like wood bats to help ensure greater equipment consistency throughout rec-league play.
Now that you know which bat standard to look for, it's time to find your top pick. Thankfully, we've constructed a power-hitting lineup of the year's best sticks. Step into the batter's box with energy and confidence this season and gear up with help from this Pro Tips guide.
Searching for your first baseball bat? Not sure which material is primed for your specific swing? Find all these details and more with these Pro Tips on how to buy the right baseball bat.
*Disclaimer: Inventory may fluctuate due to product availability.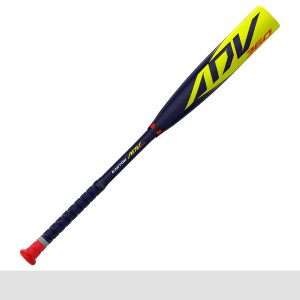 Advance your hitting to new heights with the Easton ADV 360 USA. Featuring Launch Comp Technology, this -11 youth bat boasts a bigger barrel contour for an improved sweet spot. Easton's iSo 2-Piece CXN system helps isolate the handle from the barrel, too. This two-piece technology can help lessen vibration in the hands while maintaining a stiffer feel and impressive energy transfer. And when your little slugger makes contact, the Speed Cap end cap can help with creating a flexible, responsive barrel. Rounding out the profile is Flow-Track Grip for a comfortable, grippy feel in every swing. Bring their game full-circle this year with the Easton ADV 360 USA.
Shop the Easton ADV 360 USA Youth Bat 2022 (-11)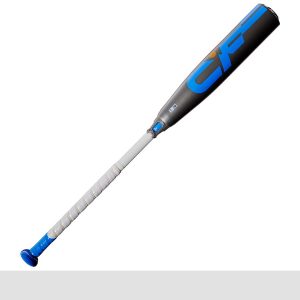 Engineered for big-time hits, the DeMarini CF USA boasts a Paraflex Plus composite barrel for unmatched responsiveness. A 3Fusion Connection creates a streamlined profile for improved weight control through every swing as well. This technology can also help in reducing vibration on contact, transferring energy back into the barrel for improved pop. A ReAction end cap puts a lid on this impressive -10 youth bat for increased barrel performance without sacrificing swing speed. Command every at-bat and swing away with the DeMarini CF USA.
Shop the DeMarini CF USA Youth Bat 2022 (-10)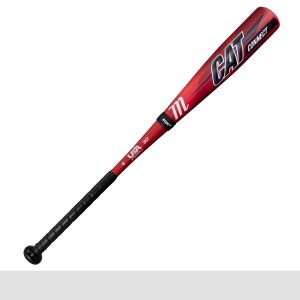 Fasten your seatbelts and watch their performance take off with the Marucci CAT Connect USA. This -11 youth baseball bat features a balanced swing feel in a two-piece hybrid profile. The multi-variable wall design helps create an expanded sweet spot that can be extremely forgiving, even after off-centered contact. Marucci's CAT Connect also showcases the brand's ring-free barrel construction. This technology can help increase barrel flex without running the risk of potential dead spots. And your athlete can swing comfortably thanks to the micro-perforated soft-touch grip for better feel and control. Batten down as they batter up this year with the Marucci CAT Connect USA.
Shop the Marucci CAT Connect USA Youth Baseball Bat (-11)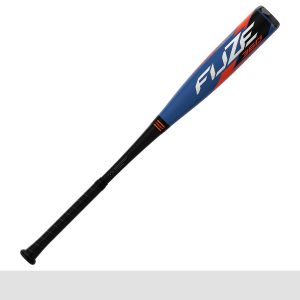 Bringing together stiffness, power and feel, the Easton FUZE Hybrid USA can be a great choice for any budding slugger. The Launch Comp Handle is composed of 90% carbon fiber for a stiff, powerful swing. An Advanced Thermal Alloy barrel pairs nicely in this -10 profile, boosting strength without sacrificing weight. The FUZE Hybrid also features Easton's Soft Knob Technology for more leverage and power potential. This bat knob pulls double duty, too, by helping reduce vibrations for an all-around comfortable swing. If your athlete is looking to upgrade their performance, the Easton FUZE Hybrid USA may just be the missing link.
Shop the Easton FUZE Hybrid USA Youth Bat 2022 (-10)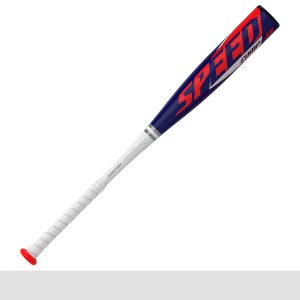 Speed is the name of the game with the Easton Speed Comp USA. This -13 one-piece bat is built with the lightest composite material for a swing that blazes through the zone. A Carbon Zero Handle creates an extra-stiff feel for nearly zero vibration on contact. The Easton Speed Comp USA also features Hyperlite Composite swing weight for improved speed behind the ball at impact. And when your baseball star connects, know they'll find comfort in every hit thanks to the cushioned 2.2mm Flex Grip. Ramp up their play and gear up your all-star with the Easton Speed Comp USA.
Shop the Easton Speed Comp USA Youth Bat 2022 (-13)
---
Finding the right baseball bat can be the kick-starter your athlete needs to fall in love with the game. Use this Pro Tips guide and discover the top sticks for their play. Looking for the best youth bats but need a different bat standard? Take a swing at our curated list of the best USSSA baseball bats of 2022.