Gift Wrap Hacks: Two Ways to Wrap a Sleeping Bag
Is wrapping oddly shaped gifts keeping you up at night? Rest easy with these Pro Tips on how to wrap a sleeping bag.
A sleeping bag can help bring your camper some comfort, but it can be agony to try and gift wrap. Luckily, you don't have to lose sleep over gifts for your outdoor enthusiast. Pro Tips can help you avoid a wrapping nightmare with this guide on two ways to wrap a sleeping bag.
PACK YOUR BAG
Bring a bag of tricks to your gifting with this wrapping disguise. For this method, tuck your sleeping bag in a cardboard cylinder to leave your outdoorsman guessing.
SUPPLIES
Cardboard cylinder
Round foam toppers
Craft paper
Double-sided tape
Ribbon
Twine
Scissors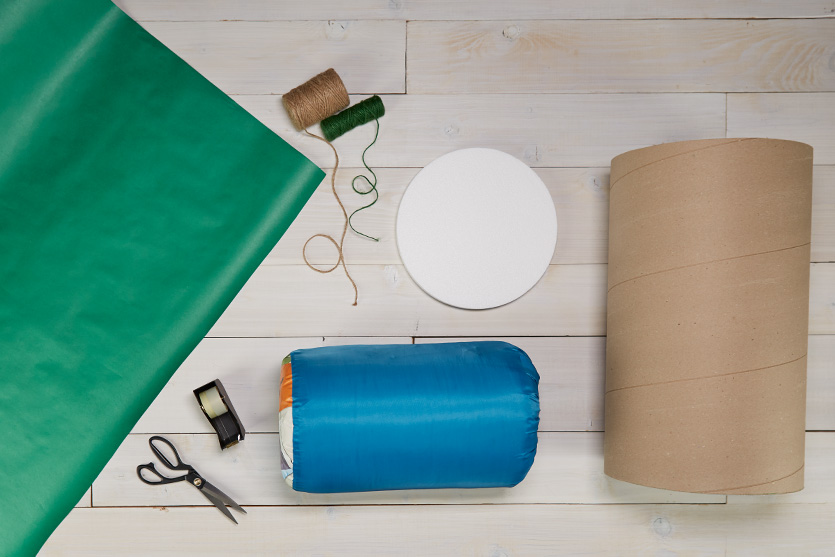 HOW TO
Put the sleeping bag inside of a carboard cylinder.
Close each end of the cylinder with foam toppers.
Place the cylinder on top of craft paper. The craft paper should be about three times the width of the cylinder.
Line the edge of the craft paper with double-sided tape.
Roll the cylinder in the paper.
Cut the excess craft paper on the ends of the cylinder into strips. Fold and tape them down.
Finish your gifting by accessorizing with ribbon and twine embellishments.
TULLE UP
When it comes to wrapping a sleeping bag, this approach is out of the box. Inspired by hard candy, you only need three supplies for this technique.
SUPPLIES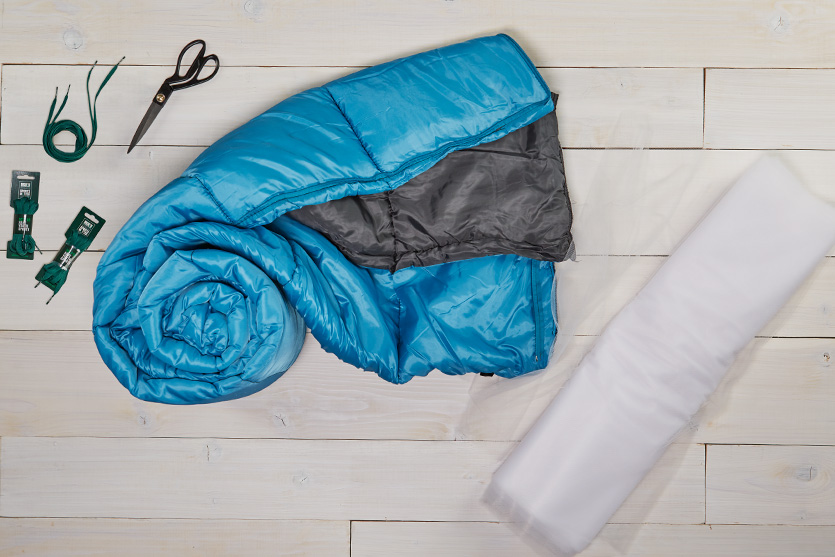 HOW TO
Lay out your tulle.
Place your sleeping bag on top with the short, circular side facing up.
Roll the sleeping bag in the tulle multiple times.
Twist the ends of the tulle and tie with ribbon.
Cut off the excess tulle and ends of the ribbon with scissors.
Fluff the end of the tulle to complete the candy wrapper look.
You can sleep like a log knowing that your gift wrapping is top notch. For more tips on how to wrap oddly shaped gifts, check out these Pro Tips guides on golf drivers, yoga mats and basketballs.