Hiking Basics: Fitting Your New Backpack
The right frame pack is critical to your hike. Learn how to find the right fit with these tips.
When it comes to finding the right hiking backpack, fit is the single-most important feature.
Torso length, rather than height, determines the fit of your external or internal frame pack. If your pack is too long, it will sag, and if it is too short it will not support your lower back. Your pack should always be comfortable with a snug grip on your hips.
DETERMINING PACK SIZE
Start by measuring from the bony protrusion at the base of your neck between your shoulders to the small of your back (level with your hipbones) with a flexible tape measure. Measure down your spine and follow the curves along the way.
You should have your hands on hips and your fingers touching the two bones that protrude from the front of your hips and thumbs on your back of your hips.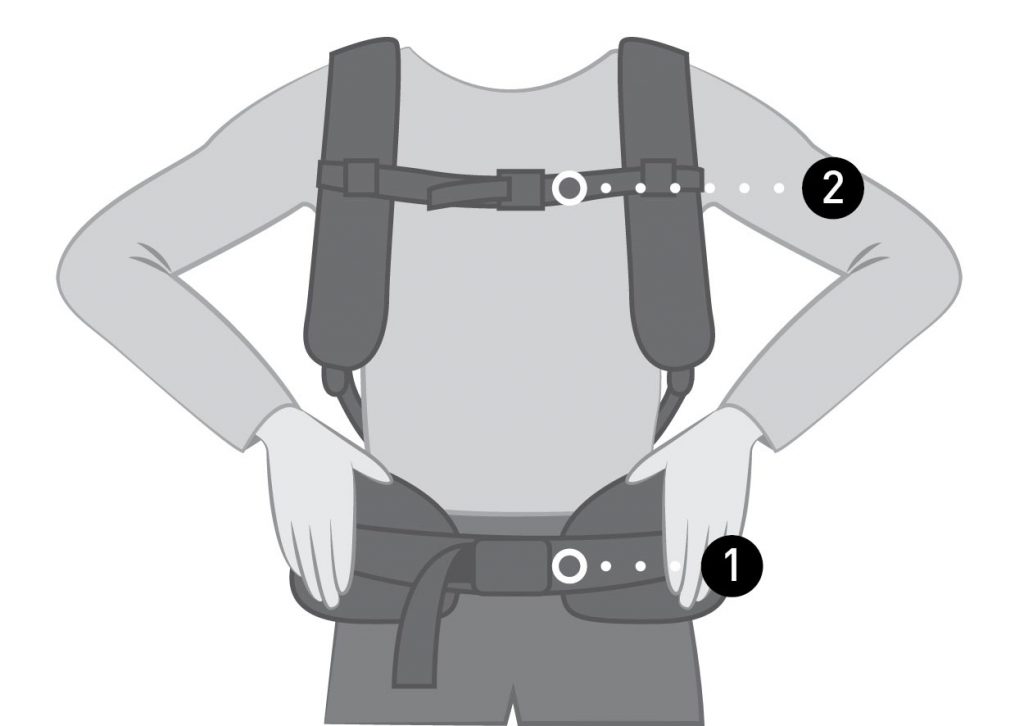 DETERMINING HIP BELT SIZE
The hip belt should cup your hips and when cinched tightly. The pads should not touch. People with straight or narrow hips may prefer a standard hip belt. Those with more curve to their hips might prefer a women's-specific model.
SHOULDER STRAP SIZE 
Shoulder straps should anchor to the backpack just below the bony protrusion at the base of your neck and the crest of your shoulders. They should wrap comfortably, yet securely, around the shoulders and should be at least 5-inch below the armpit.
STERNUM STRAPS
These are meant to keep your shoulder straps from sliding off your shoulders under a load (2). They are not meant to support weight and should never be pulled so tightly that they restrict breathing.
FABRIC
Most hiking backpacks are made of nylon because it is durable, abrasion-resistant and sturdy. Many nylon backpacks are coated with water-resistant sealant for extra durability. Ultra-lightweight backpacks sometimes use a Denier rip-stop material to save weight. The bottom of your backpack may be made of a more structured material, like Hypalon or heavy-weight Cordura.
CAPACITY
Capacity is the amount of space available inside a backpack. Measured by volume in cubic inches or liters, it is helpful to buy a backpack according to how much space you need.
Ask yourself these questions when determining what capacity is right for you: How long will you typically wear this backpack? What environment will you use this backpack in? And how much gear does this backpack need to hold?
TIPS FOR LOADING YOUR PACK
Many packs have zipper compartments to store your most frequently used gear for easy access
If your pack doesn't have a separate bottom, the most sensible place to pack your sleeping bag is in the bottom of your pack, as you won't have to remove it until you set up camp
Prioritize your items. Frequently used items go in pockets at the top of your pack, and least likely to use items go at the bottom of your pack
Internal frame packs: Heaviest gear should go in the center of your pack for optimal stability and balance. External frame packs: Heavy duty items at the top
Tighten all straps to eliminate empty space and gear shifting
If you will carry a heavy backpack with a large load, try using trekking poles to better distribute weight
Don't attach too much weight to the external portion of your backpack. It can become entangled in brush.