Color Code Your Next Tailgate or Watch Party
Let your food speak for itself! Show your team spirit and make your next tailgate or watch party coordinated and colorful.
You've always been told not to play with your food, right? Well, get excited because now's your big break — play away and do it in COLOR.  Whether you're attending a youth game, partying at your favorite pro game or hosting a watch party to cheer on your favorite team, these colorful team-inspired eats are sure to wow the crowd. Think of the opportunities! From football party food to soccer snacks to baseball treats, we have a rainbow of ideas to help put some team spirit into your next game day.
If you're stumped on how to spice up your everyday tailgate or build a better buffet, then look no further than these MVP food spreads that match your team's colors. Trying to envision an array of blue food or purple food can be difficult, but don't be afraid of some good old-fashioned food coloring and remember to use nature's rainbow of fruits and vegetables to your advantage.
You can think beyond pairing your food menu, too. Colorful or sports-themed napkins, plates, straws and other accessories that match your team's colors can really add a pop and take your party planning skills to the next level!
So, get ready to go bananas, because we're spilling the beans on our favorite colorful team-inspired foods. Whether your team is black and gold, purple and yellow, or orange and blue, we're here to inspire your palate and your palette. We've cherry-picked the best and most-vibrant foods, so you can take a break from a bland buffet and finally switch things up. (No offense to your Aunt Helen's delicious, but very beige dip.)
With all this flavorful fare, you'll be ready to pack up your cooler and pop open your canopy to take on any sporting event. We promise – it'll be a piece of cake!
FOR YOUR ALL-BLACK TEAM
Make sure your food doesn't leave a black mark on your tailgate. When it comes to your all-black team there's more options for food than you think. For your savory dishes consider including black bean soup or black bean salad. For those with a sweet tooth, black licorice and dark chocolate anything will surely hit the spot.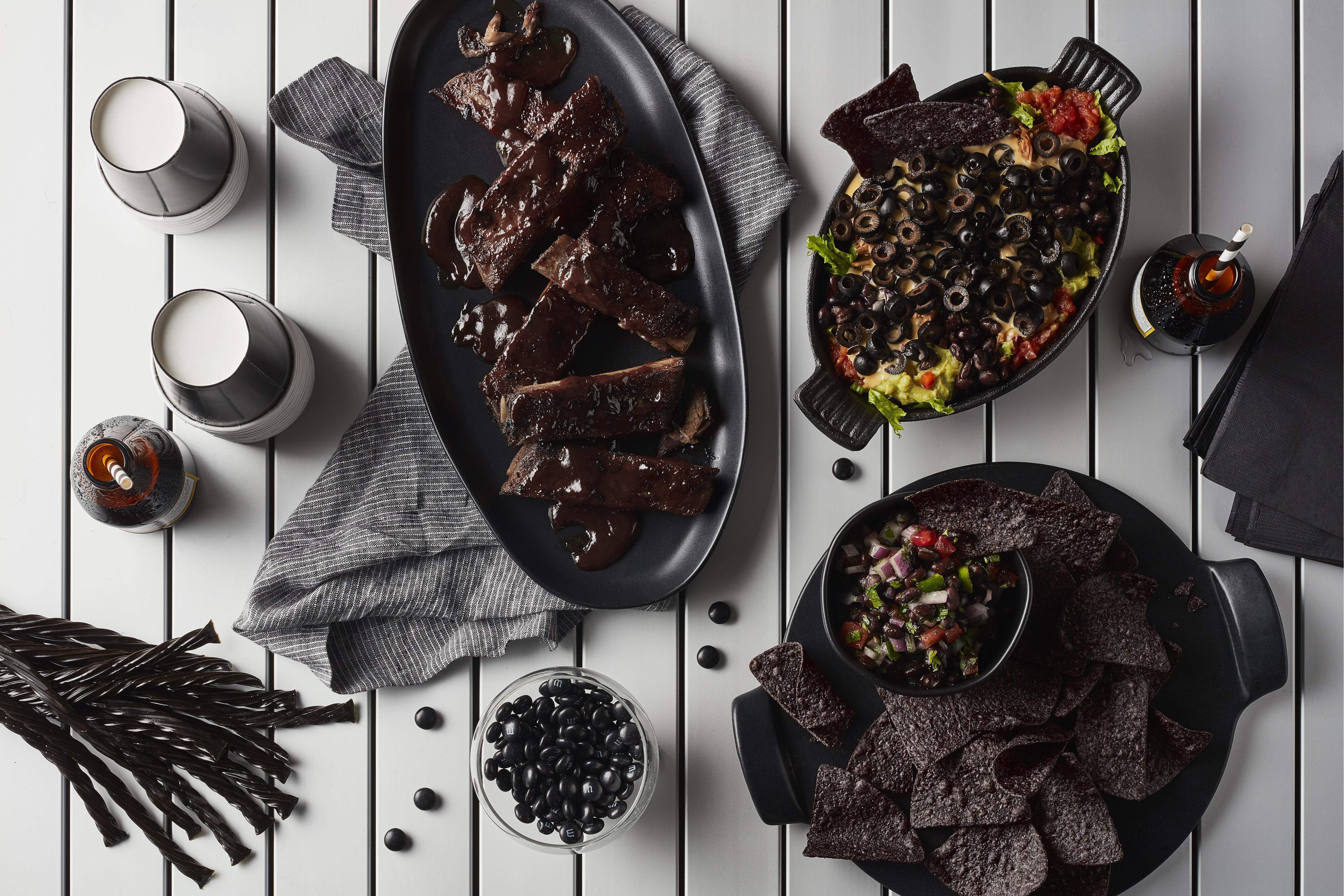 FOR YOUR ALL-BLUE TEAM
It'll be a blue tailgate without food. Luckily there are plenty of options for your all-blue team (and, of course, don't be afraid to play with food coloring). Blueberries are always a go-to in all forms – pies, salads, parfaits. There's various sweet treats and beverages you can use, too.
FOR YOUR ALL-GREEN TEAM
Have a tailgate spread to make the opposition feel green with envy. Your green team marks the perfect occasion to break out the dips. Guacamole and spinach artichoke will surely get the green light from your guests. Green parties also mark the occasion to be healthy, so break out some fruits like kiwi, uncut watermelon and apples and some vegetables like zucchini, broccoli and green beans.
FOR YOUR ALL-PURPLE TEAM
Give your guests the royal treatment with a purple spread. Tailgate menus full of figs, eggplant and grapes can bring some color to your buffet. Get creative with your beverages and include some grape soda, lavender lemonade or blackberry smoothies.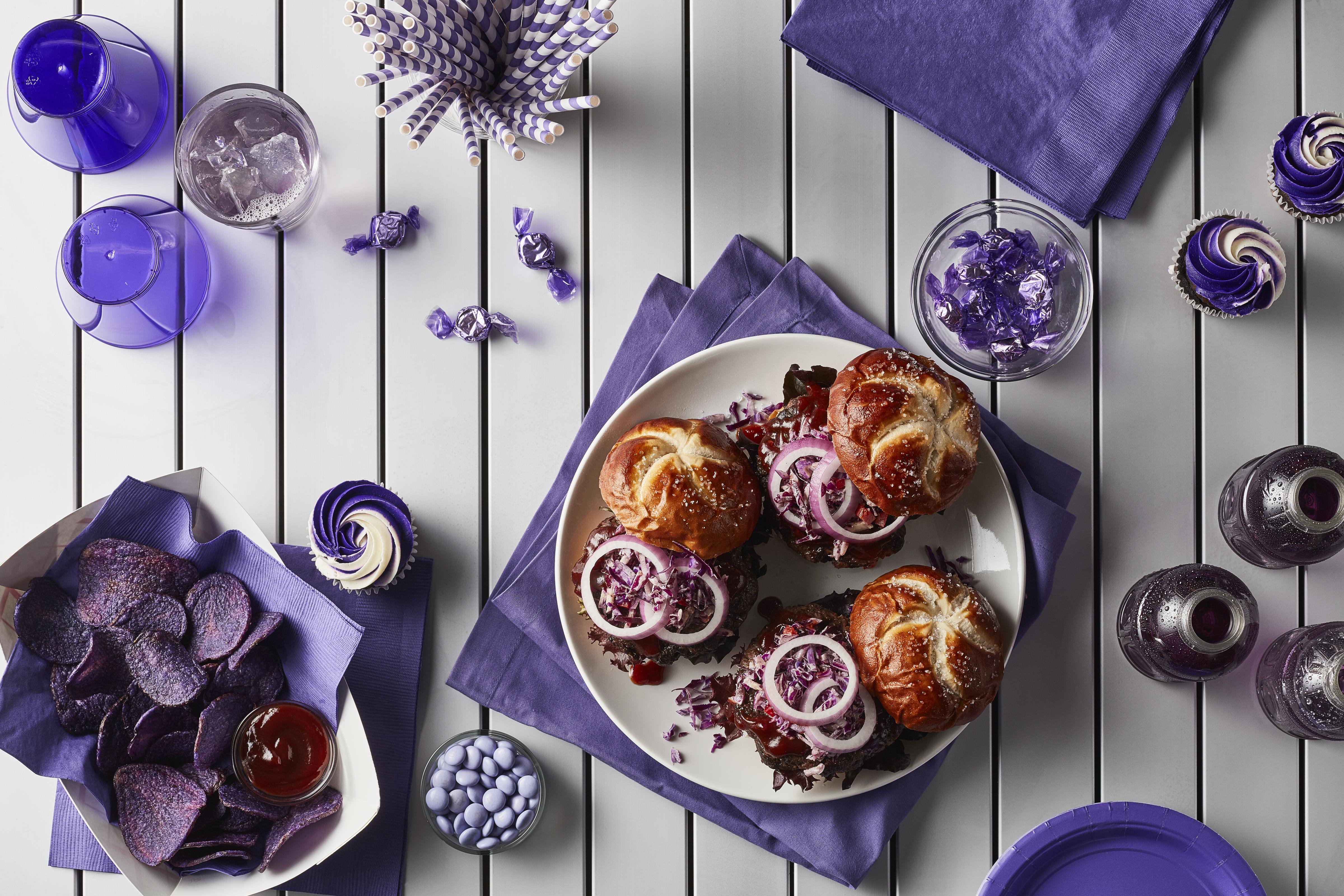 FOR YOUR ALL-RED TEAM
As you cheer your team entering the red zone, fill up with some red treats. Red skin potato salad and skewers with red peppers will keep your guests full. Don't forget dips like salsa and desserts like cherry pie.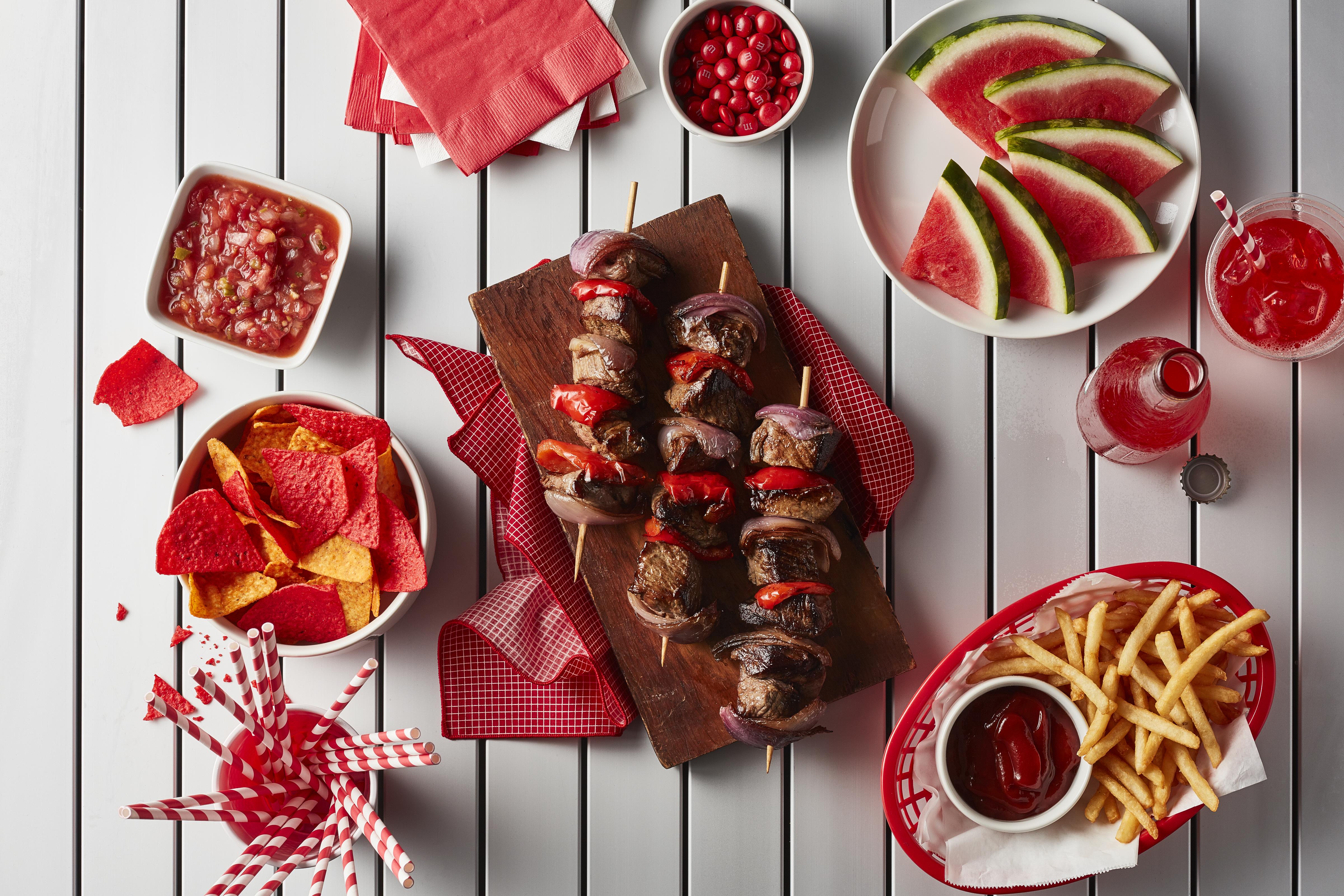 FOR YOUR ALL-ORANGE TEAM
Orange teams open up the possibility for snack food heaven. Break out the popcorn, cheese puffs and cheese plates. Buffalo chicken dip, a tailgate favorite, will get any party going. Finish it off with some pumpkin pie and orange creamsicles.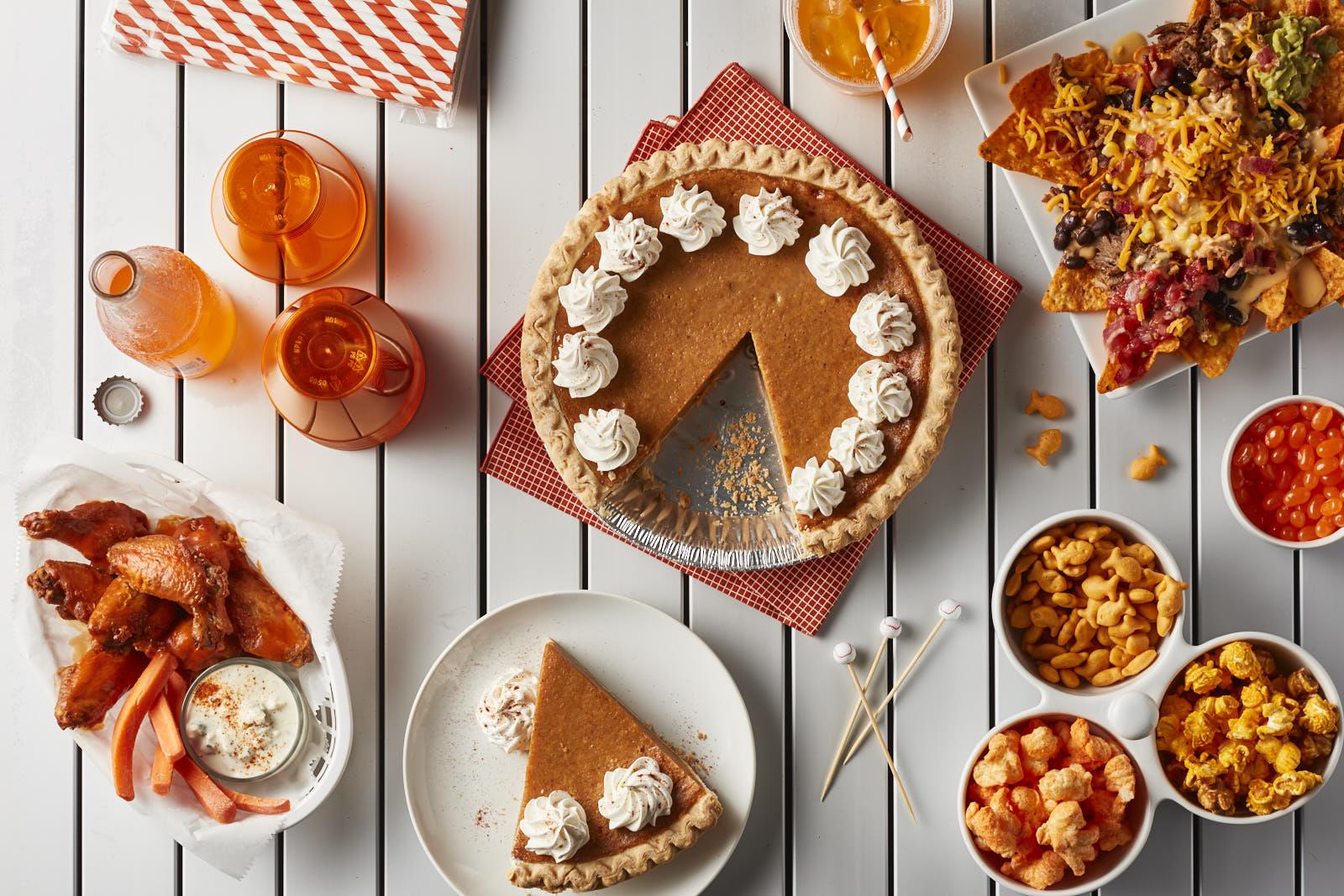 FOR YOUR ALL-YELLOW TEAM
Break out some yellow food as you yell in support of your team. Mac and cheese is an automatic go-to along with corn on the cob and lemonade. Enjoy dips like queso and one-biters like deviled eggs.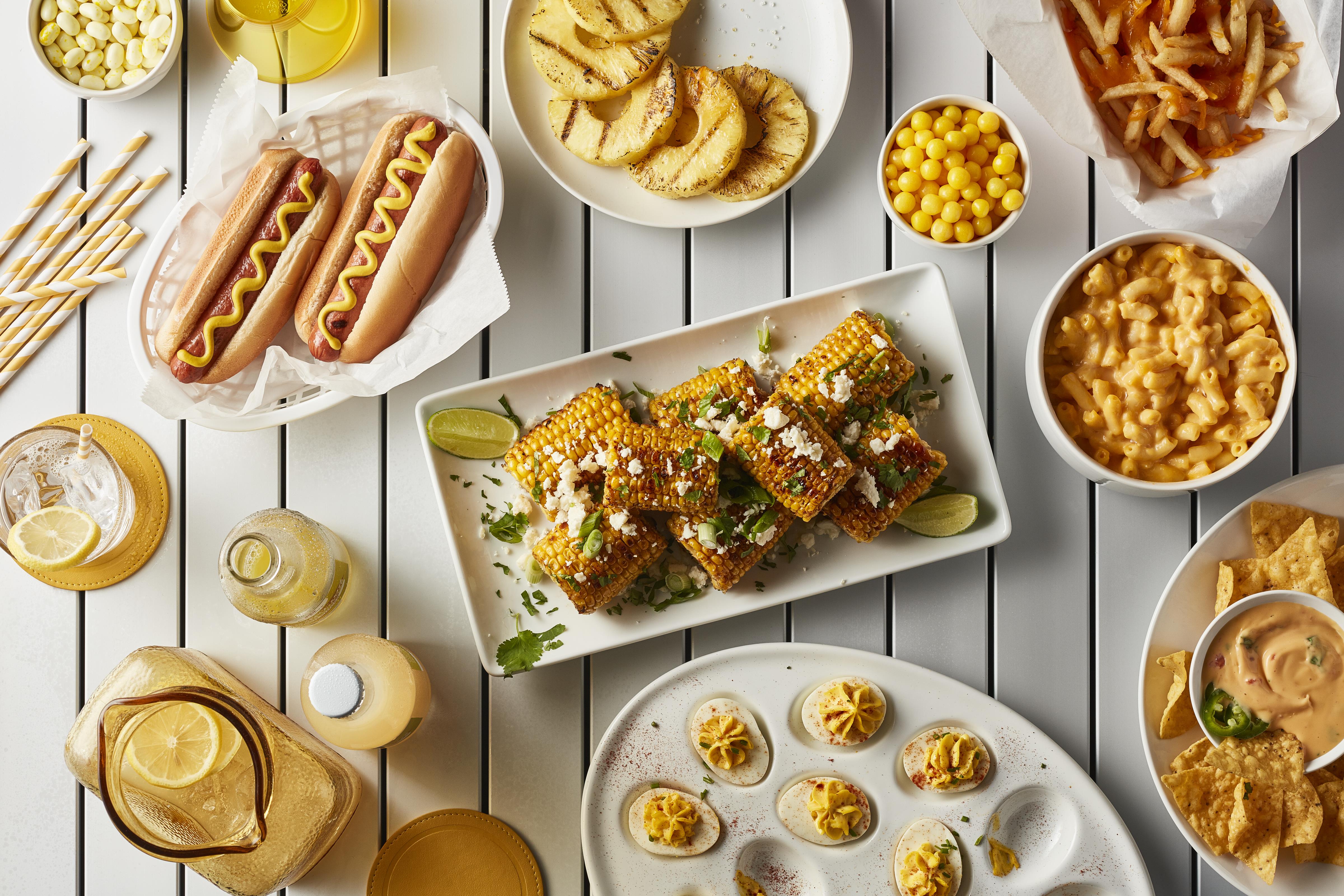 If your team is multi-dimensional, your spread should be too. Get creative and combine colors to show your pride for everything your team represents.
Condiments, spices, drinks and snacks are a great way to add multiple colors to your spreads.
Teams that wear yellow can break out the mustard and some extra chips. Add a dash of blue with blue-raspberry flavored beverages. Teams with green offer a great opportunity to add garnishes like mint, basil or chives while teams with red give you a chance to have sriracha and ketchup on the side.
Orange and purple sodas are an easy add for teams featuring those colors and burgers are an easy way to include black into your menu.
Check out these ideas for mixing and matching to make your tailgate even tastier.
FOR YOUR BLACK AND YELLOW TEAM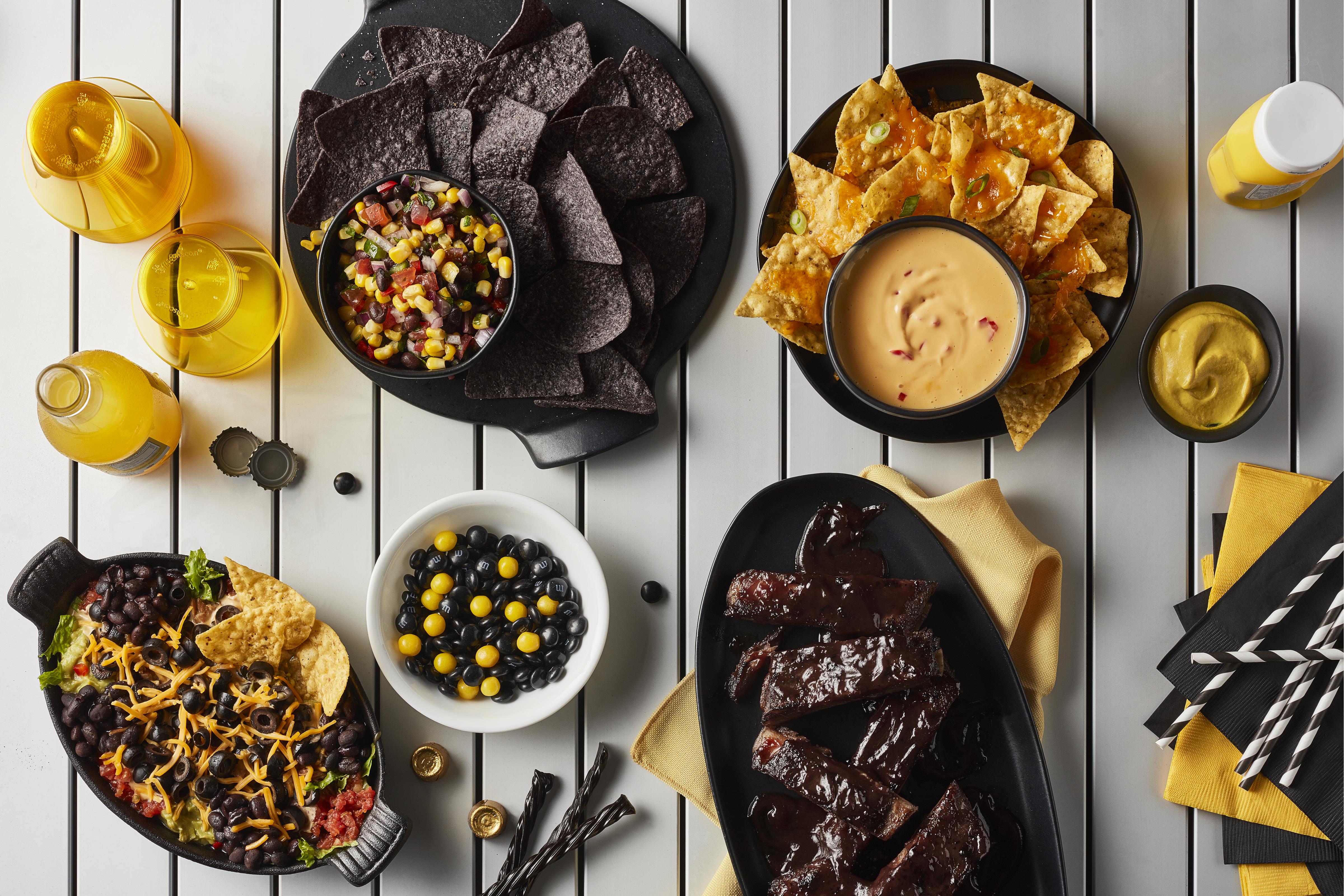 FOR YOUR BLUE AND YELLOW TEAM
FOR YOUR GREEN AND BLACK TEAM
FOR YOUR PURPLE AND YELLOW TEAM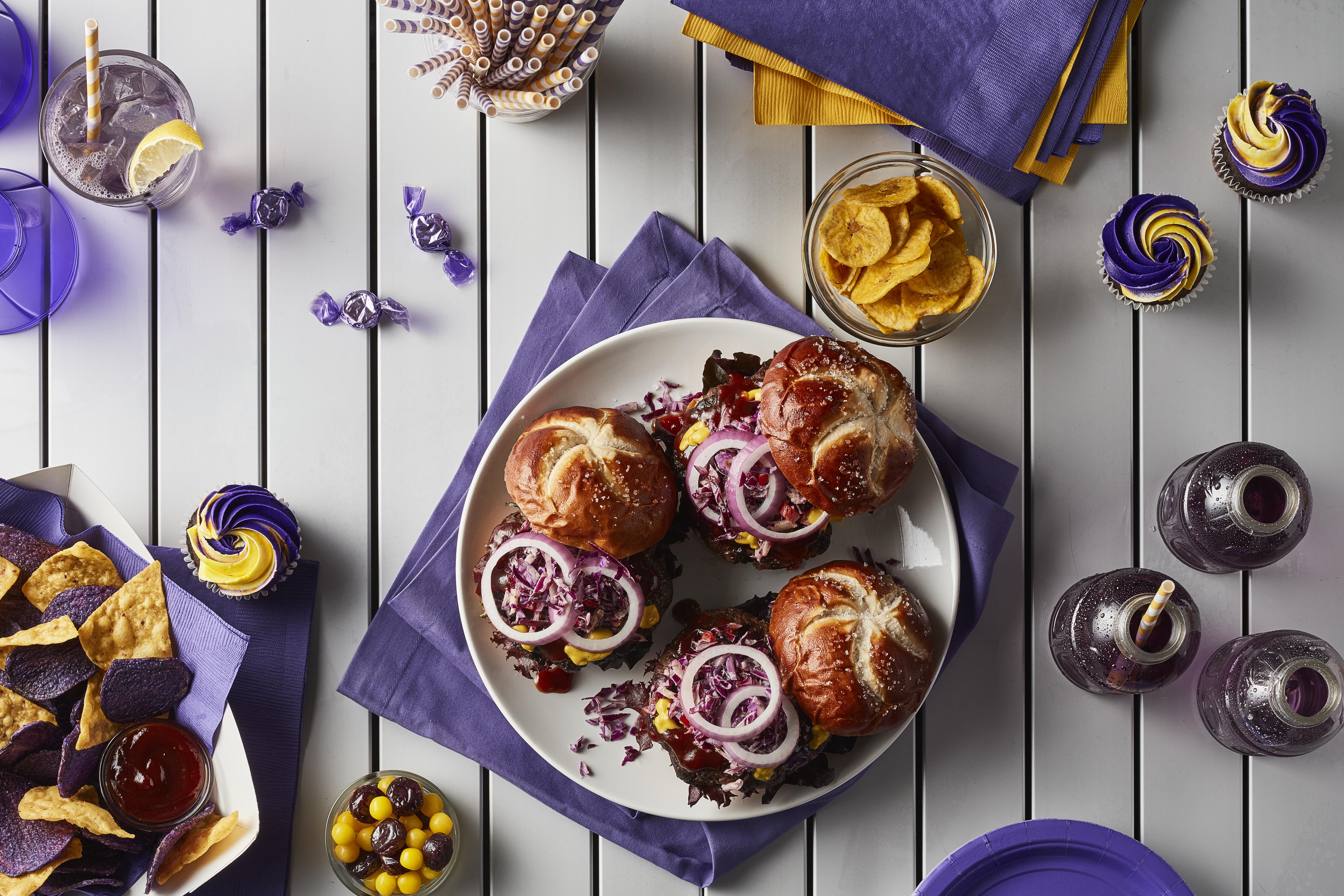 FOR YOUR RED AND YELLOW TEAM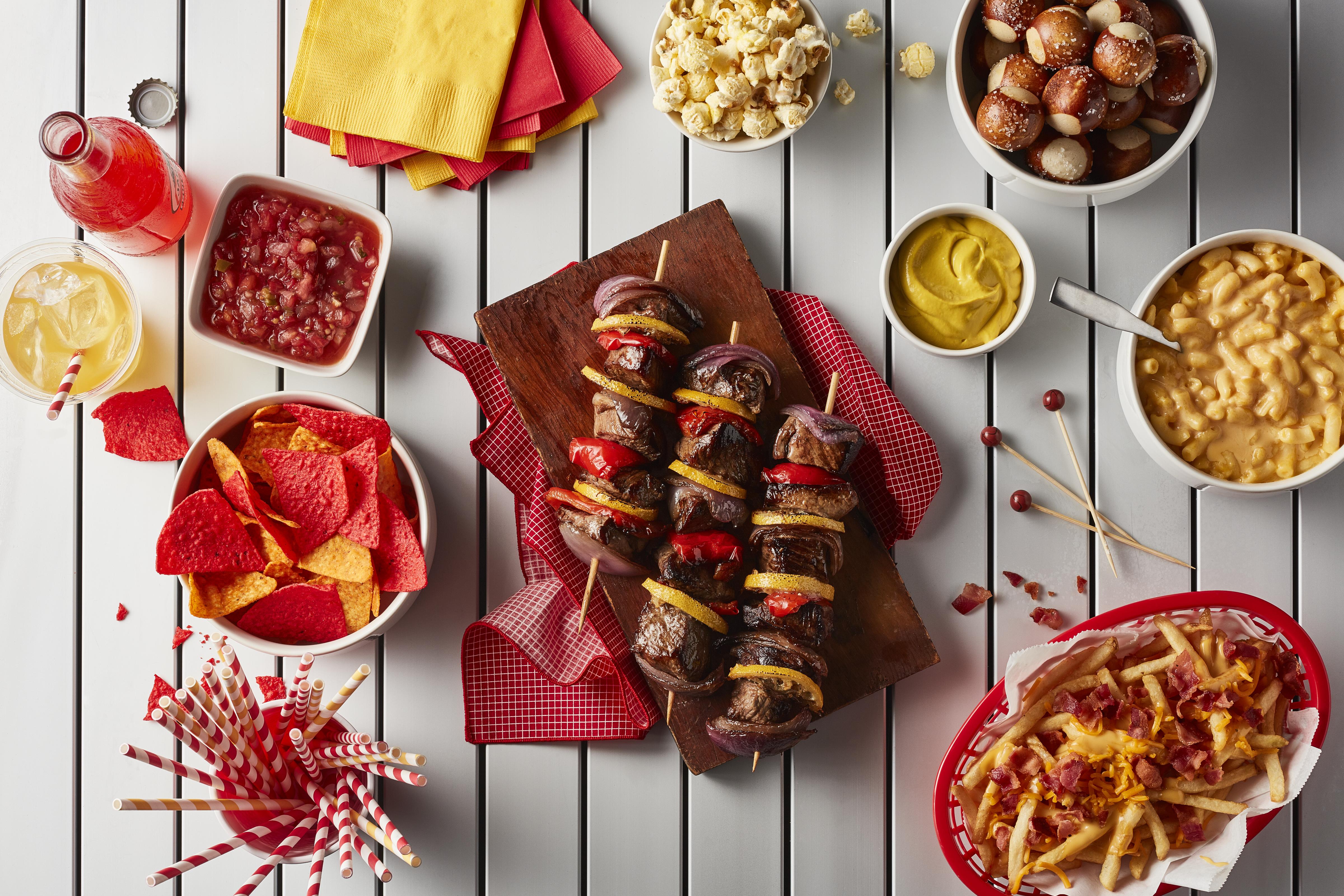 FOR YOUR GREEN AND YELLOW TEAM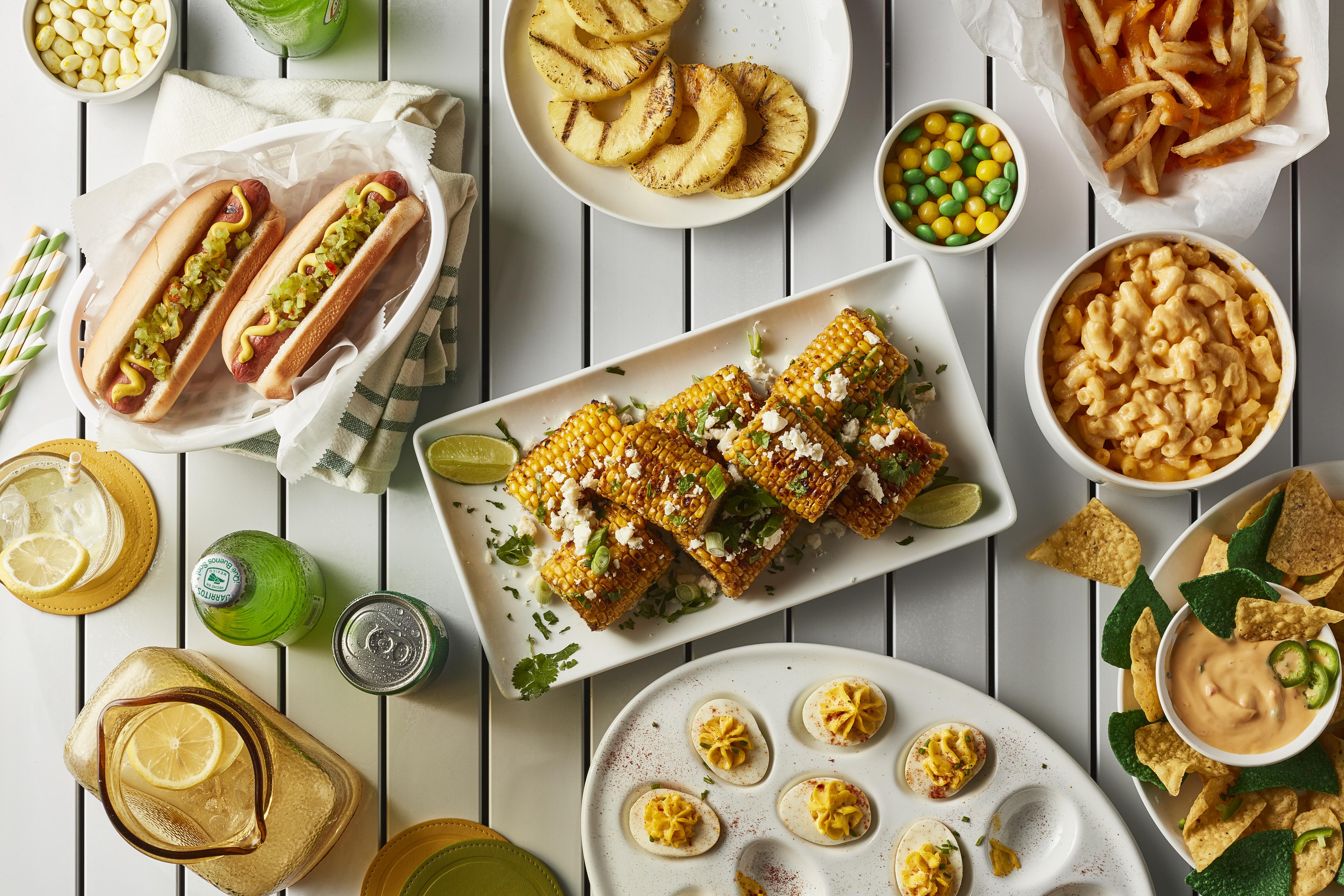 FOR YOUR ORANGE AND BLACK TEAM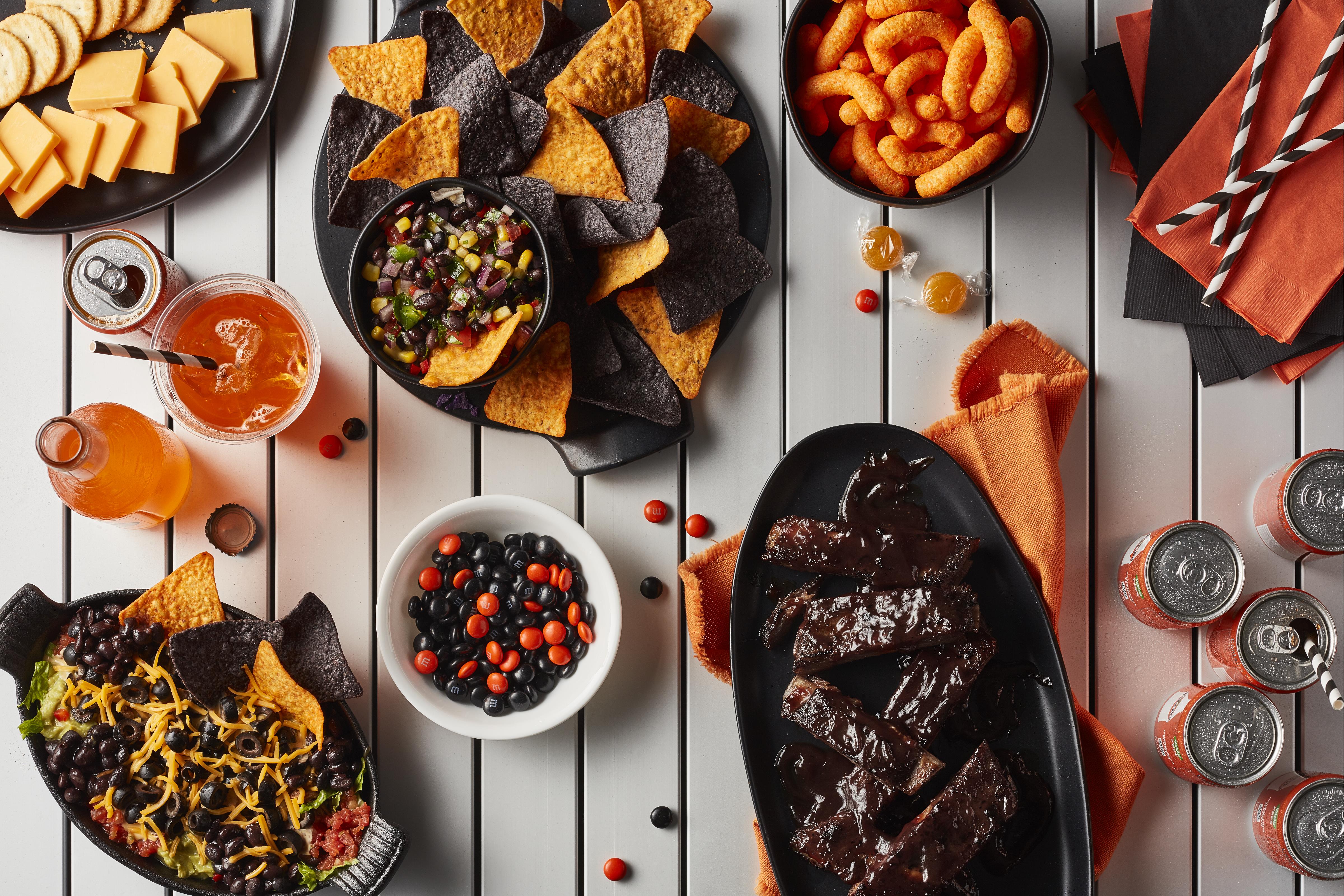 FOR YOUR BLUE AND RED TEAM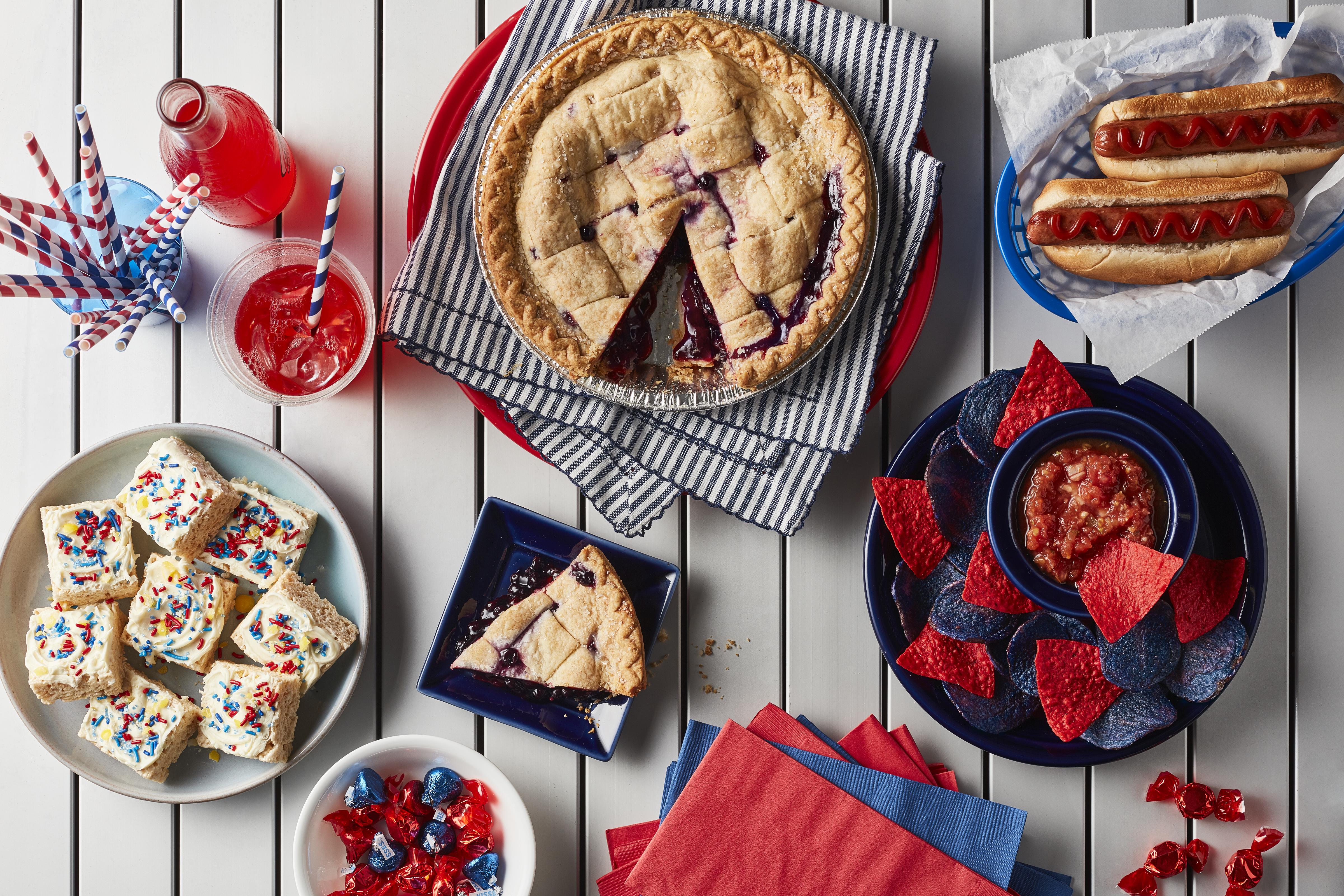 FOR YOUR BLUE AND ORANGE TEAM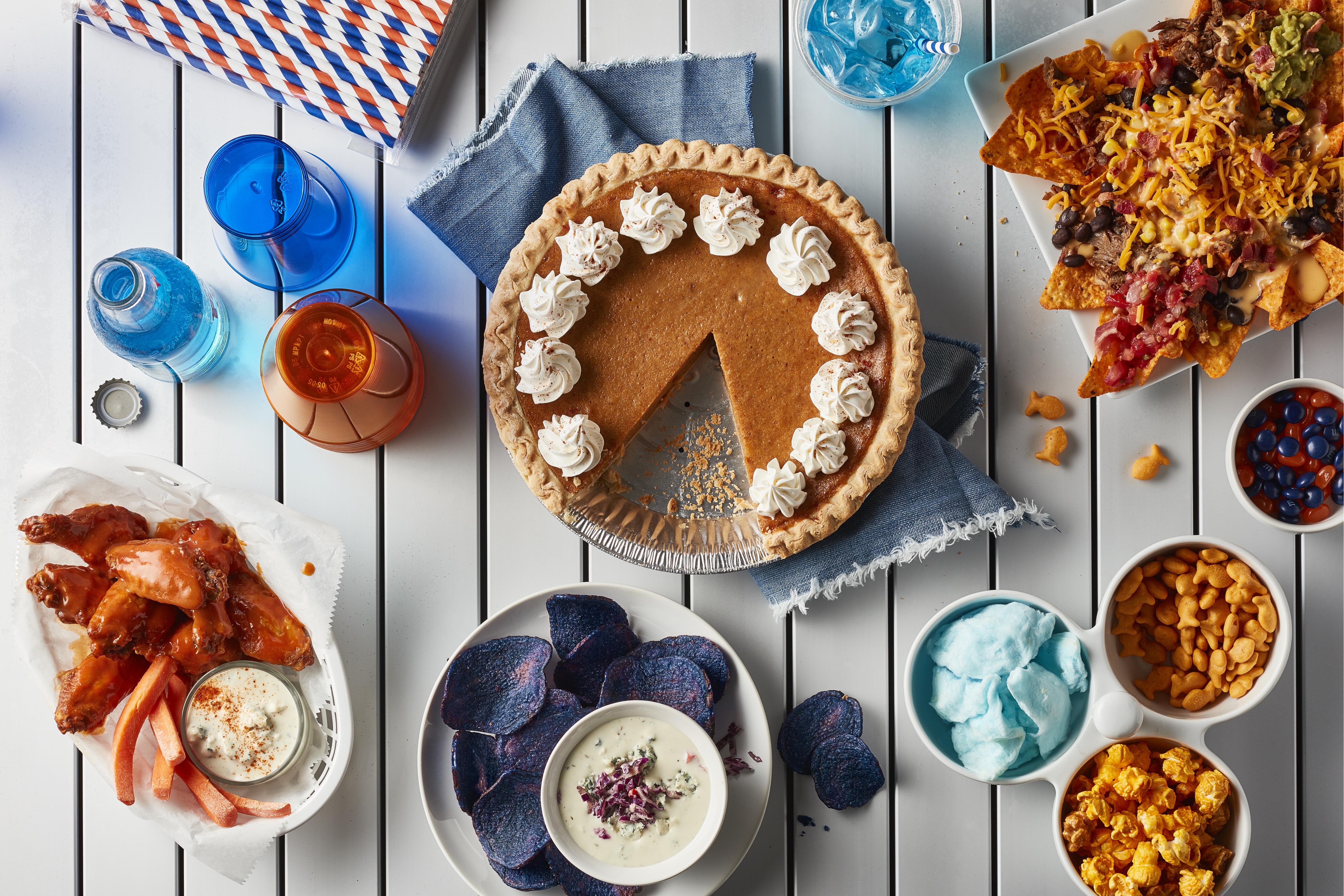 FOR YOUR BLACK AND BLUE TEAM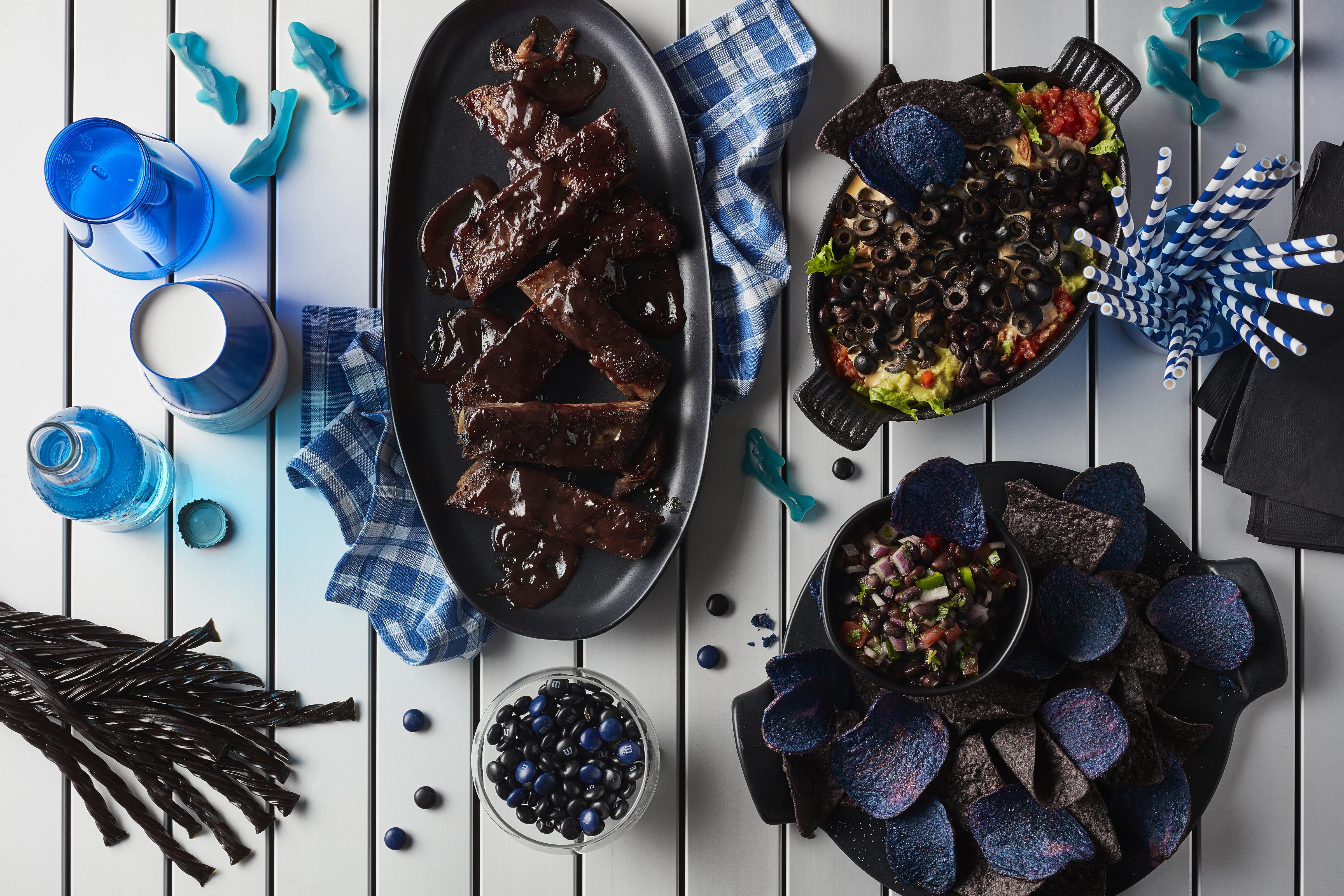 FOR YOUR BLACK AND RED TEAM