The Best Golf Balls
Find the right golf ball for your game and score low this season with our list of the year's best.
Your golf ball is the only piece of equipment that you use on every hole. So, to play your best from tee to green, you'll need to make sure you have the right ball in your bag.
There are a number of options when choosing the best golf balls to match your game. Like a good caddy, we're here to help you on the course this season. We've compiled a list of the best tour, distance and value golf balls to choose from in this year.
BEST TOUR GOLF BALLS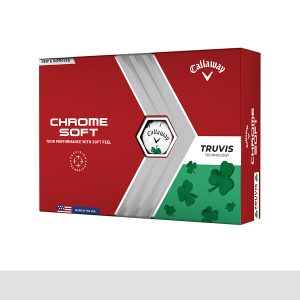 Experience tour-proven performance with the Callaway Chrome Soft and Chrome Soft X. These golf balls are faster to the core–literally–for longer distance. The Dual SoftFast Core features a larger inner core to help create higher launch and lower spin. Plus, a firmer graphene-infused outer core can help bolster durability and wedge spin as well. The thinner urethane cover also helps maintain high spin and soft feel around the green. Need a little assistance lining up lower scores with your short game? Chrome Soft golf balls with Triple Track Technology are designed to provide a more accurate alignment than using the side stamp of the golf ball alone.
Can't decide between Chrome Soft and Chrome Soft X?
Chrome Soft golf balls are a good choice for golfers who desire increased distance, consistent ball flight, incredible feel and control
Chrome Soft X is an excellent option for players seeking fast ball speed and distance, increased workability and spin control, and great feel
Shop Callaway Chrome Soft and Chrome Soft X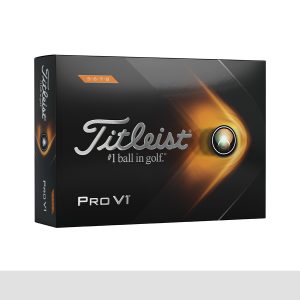 Always bring your best to the course with the Titleist Pro V1 and Pro V1x. These golf balls are powered by a reformulated 2.0 ZG process dual core to help deliver increased distance. A faster casing layer adds speed and lowers long-game spin, while a softer cast urethane elastomer cover works to increase greenside spin so you can take better control of your short game.

So, how do you choose between Pro V1 and Pro V1x?
Pro V1 promotes longer distance with consistent flight, very low long-game spin and penetrating trajectory, and softer feel
Pro V1x offers longer distance and consistent flight, but with low long-game spin and high trajectory
Shop Titleist Pro V1 and Pro V1x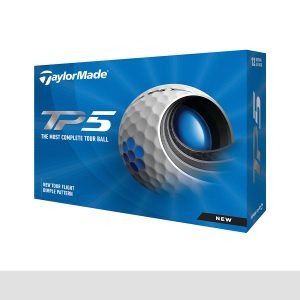 The all-new TaylorMade TP5 and TP5x are out to prove "there's one ball that's better for all" this season. Both the TP5 and TP5x feature five layers of premium tour performance, whether you're teeing off or putting for birdie. The Speed Layer System consists of four increasingly stiff layers to help produce increased ball speed. Plus, the large, low-compression Tri-Fast Core promotes maximum carry and low drag, while the Dual-Spin Cover features a soft, highly durable cast urethane cover.
Trying to choose between the TP5 and TP5x?
The TP5 provides faster ball speed, workable playability, mid launch, softer feel and higher wedge spin
The TP5x offers the fastest ball speed, piercing ball flight, high launch, soft feel and high wedge spin
The same five-layer technology found in the TP5 and TP5x is also available in TaylorMade's TP5 pix and TP5x pix. These golf balls feature TaylorMade's Clear Path Alignment System. Strategically placed graphics frame a single TaylorMade logo and TP5/TP5x stamp. This layout can help create a clear path from the ball to the hole for instant visual feedback.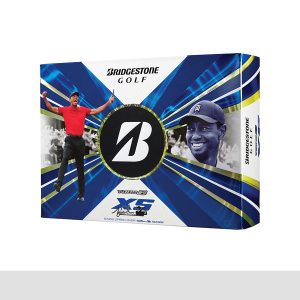 Find your perfect match with Bridgestone Tour B Series golf balls. Tour B features four distinct versions designed to boost your game. The TOUR B X and XS are a solid choice for low-handicap golfers. Meanwhile, the TOUR RX and RXS may be better options for low- to mid-handicap players.
Bridgestone's REACTIV iQ offers a smart cover technology that reacts to the force of impact. A firmer REACTIV urethane cover promotes reduced spin for accuracy in the X and RX. Meanwhile, a softer REACTIV urethane cover helps the XS and RXS create more friction for better feel and control. Craving improved distance and forgiveness? Each model features a Gradational Core designed for higher initial ball speed and lower side spin.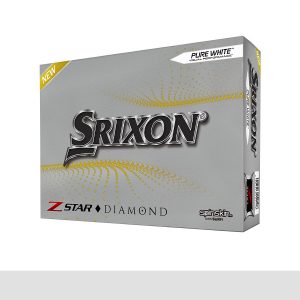 Unlock the key to lowering your score this season with the Srixon Z-STAR. The three-piece construction features a FastLayer Core for improved results with each shot. Designed with a soft center that gradually becomes firmer around the edges, this core offers incredible feel, ball speed and maximum distance. The redesigned 338 Speed Dimples on each Z-STAR golf ball promote penetrating launch and generate post-launch lift to help drive the ball upward and maximize glide distance during descent. Every Z-STAR golf ball also includes an extra-thin urethane cover with Spin Skin coating for more spin and control and Slide-Ring Material (SeRM) for added friction and increased spin on chips and pitch shots.
BEST DISTANCE GOLF BALLS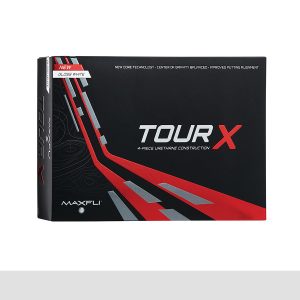 Get ready to experience top-notch performance from the Maxfli Tour. The Center of Gravity Balanced Technology allows you to align the ball's moment of inertia with your target. This improved alignment aid can result in optimal ball flight and reduced sidespin. The dual ionomer mantle construction can help reduce spin rate off the driver and deliver faster ball speeds.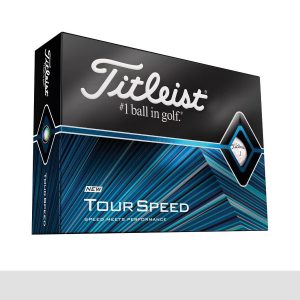 Don't want to get left behind on the course? Add the Titleist Tour Speed golf ball to your bag for exceptional distance in the long game and precise control in the short game. The technology-driven core design promotes maximum speed on full-swing shots, while the fast ionomer casing layer contributes to increased speed and low long-game spin. Need better control of your short game? The proprietary TPU cover generates greenside spin to help achieve just that.
Hold nothing back this season when you tee off with Top Flite BOMB golf balls. The official ball of World Long Drive, the BOMB certainly lives up to its name, offering players explosively longer and straighter shots. The larger core optimizes compression to bring higher ball speed and distance to your drives. The two-piece construction also boosts ball speed and distance, and the firmer ionomer cover minimizes spin while enhancing durability.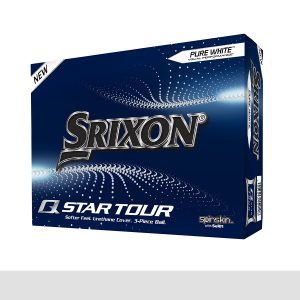 Srixon's softest ball is engineered to provide tour-level spin and distance due to its three-piece construction and urethane cover. It's also designed for an exceptionally softer feel than most traditional tour balls. The premium urethane cover is coated in Spin Skin with Slide-Ring Material (SeRM) that digs deep into iron and wedge grooves for maximum spin and stopping power. Before you approach the green, you'll notice the improved aerodynamics of the ball due to the 338 Speed Dimple Pattern that promotes better flight with your driver, fairway woods and irons.
BEST VALUE GOLF BALLS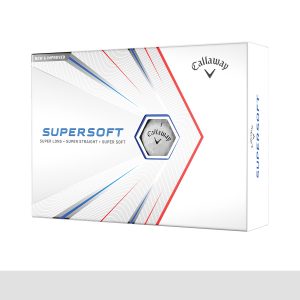 Get ready to experience top-notch performance from the Maxfli Tour. The Center of Gravity Balanced Technology allows you to align the ball's Moment of Inertia with your target. This improved alignment can result in optimal ball flight and reduced sidespin. The three-piece construction features a large, soft core that delivers soft feel and response. Plus, an interior ionomer mantel layer can help reduce spin rate and increase ball speeds.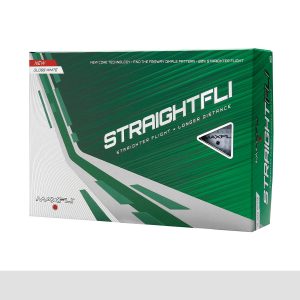 Get your game on with the Maxfli Straightfli balls. These balls were designed for extremely straight ball flight without sacrificing longer distance. Featuring a Next Generation Core, the Maxfli Straightfli delivers a faster ball speed and softer feel. These balls were also independently robot tested to ensure optimal performance with every stroke. Adding Maxfli Straightfli golf balls to your bag can help to provide better performance from tee to green at a golfer-friendly value.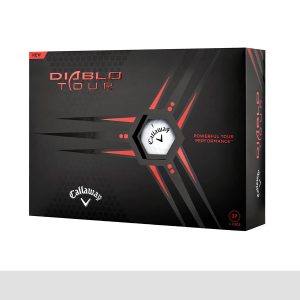 Spice your game up with the Callaway Diablo Tour. The Power Core technology's larger design blends distance and spin. Get a boost to your approach and chip shots with the HPF inner cover layer. This feature promotes spin for more control and playability. The Callaway Diablo Tour can help provide penetrating ball flight due to the HEX Aerodynamic dimple pattern on the ionomer cover, which helps to minimize drag.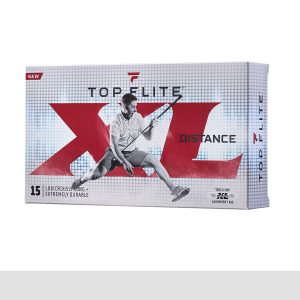 Blaze your path across the course with the TopFlite XL. The High Resiliency core with optimized compression helps increase speed and distance on every swing. Additionally, the cut-proof ionomer cover construction can provide improved short-game control and increase durability of the ball. TopFlite golf balls are a great value for golfers who don't want to sacrifice yardage or feel near the pin.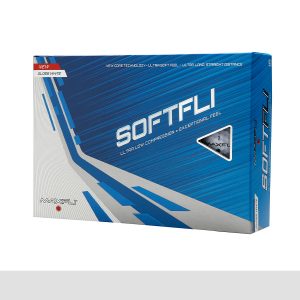 Maxfli's softest ball blends increased feel and feedback from the opening drive to the final putt. A reformulated core construction can help maintain faster ball speeds and boost accuracy. Maxfli Softfli golf balls feature a soft Ionomer blend cover allowing for exemplary greenside spin. A 332-count dimple pattern on the cover helps produce consistent flight characteristics for all swing speeds. The Maxfli Softli Gloss offers a perfect pairing of price and performance.
---
Looking to learn more about golf balls? Check out our Pro Tips golf ball buying guide to find out how the core, cover and dimples affect a ball's performance. Need help finding those booming drives once they've landed? Discover how high-visibility golf balls can help improve your time on the course.