Best Golf Irons for 2021
Learn more about 2021's top-rated irons for players of all skill levels.
These days there really is an iron for everyone. Players Irons give highly skilled golfers the ultimate freedom to shape shots, while Players Distance Irons add just the right amount of forgiveness for low handicappers. Game-Improvement Irons appeal to mid-handicappers who want to go lower, and Super Game-Improvement Irons can help beginners launch the ball high and long.
To help you get the right fit for your game, the golf equipment experts at DICK'S Sporting Goods have identified the very best irons for 2021 in each of these categories. Find out how these top-rated irons can help you approach every pin with confidence.
Best Players Irons for 2021
Players Irons are designed to give highly skilled players exceptional control over trajectory and distance. These Tour-inspired irons feature narrow soles and thin toplines in classic, compact shapes. Here are our top picks for 2021.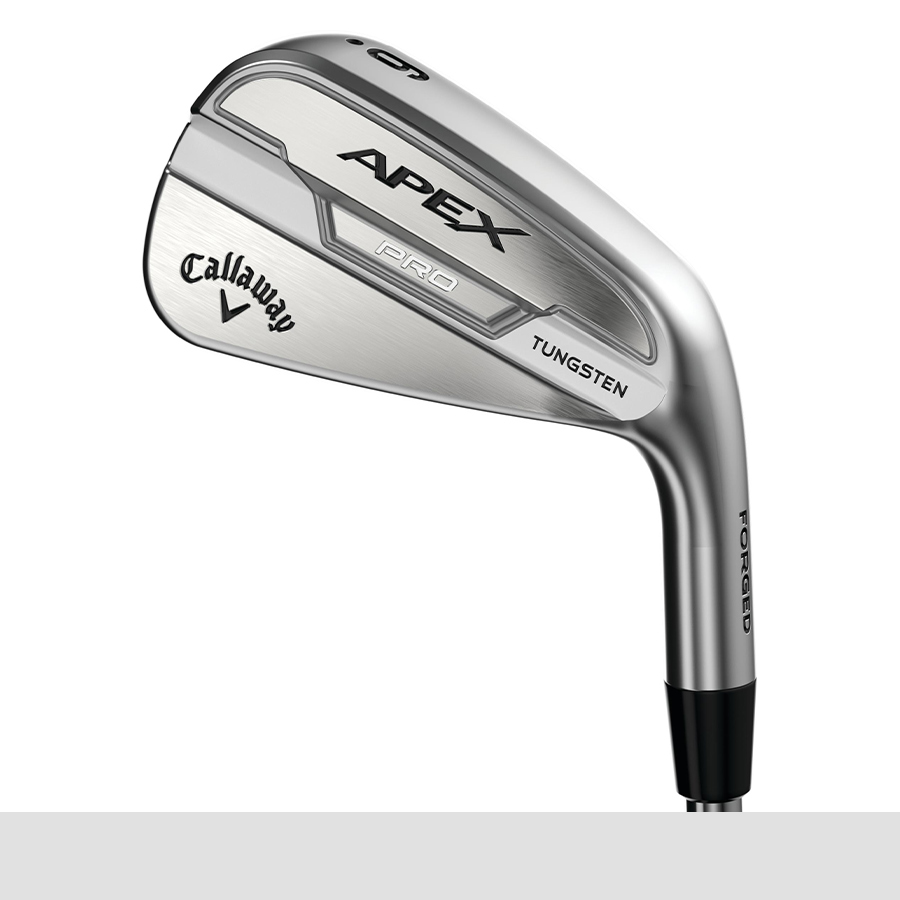 Over the past several years, Callaway has led the charge on integrating Artificial Intelligence (A.I.) into golf club design, and that includes the new Apex Pro 21. The 3–7 irons feature the A.I.-designed Flash Face Cup to generate optimum speed and spin. These irons also contain a substantial amount of tungsten steel to create the low center of gravity needed for forgiving launch. The hollow-body construction allows maximum face flex to enhance ball speed, while urethane microspheres dampen unwanted vibration at impact to promote pure sound and feel.
Shop Callaway Apex Pro 21 Irons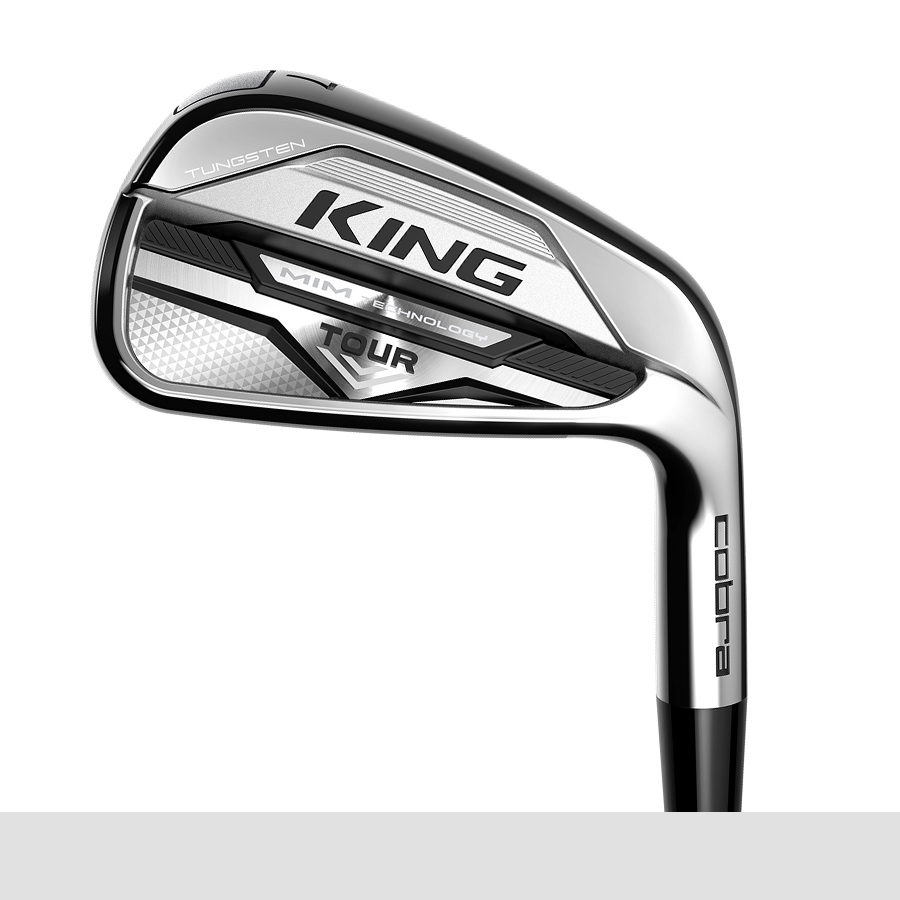 For starters, you might be wondering what "MIM" means. "MIM" refers to Metal Injection Molding, which is the process COBRA uses to craft KING Tour irons. This process involves a step called "sintering," during which the pure-metal iron head is heated to nearly 2,500 degrees — that's hotter than the temperatures used to create forged irons. The result is a precisely shaped iron with exceptionally soft feel. Tungsten weighting in the toe adds stability on off-center hits, while a TPU insert behind the face reduces vibration.
Shop COBRA KING Tour MIM Irons
Best Players-Distance Irons
Players Distance Irons provide a touch of forgiveness while maintaining the Tour-inspired shape and feel preferred by more advanced players. If you're a single-digit handicapper looking for more length or a mid-handicapper serious about taking the next step, Players Distance Irons may be for you. Check out our recommendations for 2021.
TaylorMade's new P770 irons are a spinoff of the incredibly popular P790 line. Compared to its "big brother," the P770 features a thinner topline and less offset in a more compact shape. The forged face generates serious ball speed when you strike it pure, while tungsten weighting toward the toe provides forgiveness where it's needed most. Finally, TaylorMade injects SpeedFoam into the hollow body to enhance the feel and sound of the forged construction.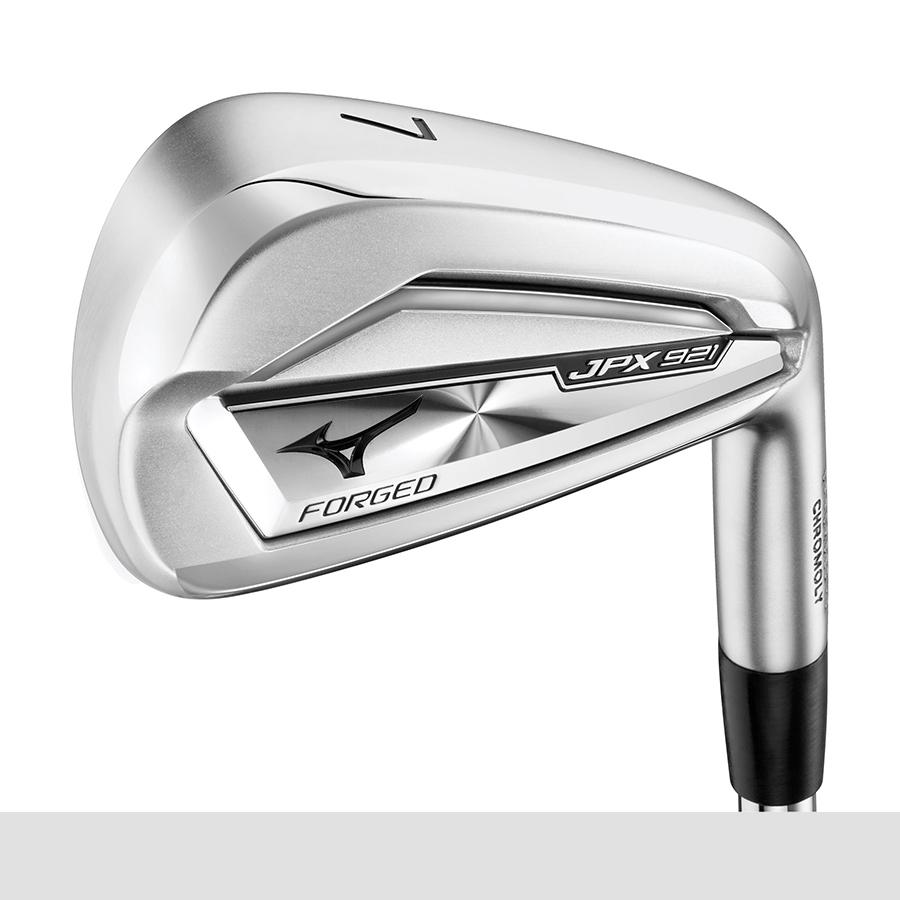 Meet Mizuno's first-ever forged iron made entirely from Chomoly — an incredibly strong-but-lightweight alloy. By using this material, Mizuno was able to make the faces of the 4-7 irons substantially thinner to enhance ball speed. The CNC-milled cavity back provides much-needed stability on off-center strikes, while perimeter weighting with toe bias offers added forgiveness. The scoring irons (8-gap wedge) are forged with carbon steel for precise control on shots into the green.
Shop Mizuno JPX 921 Forged Irons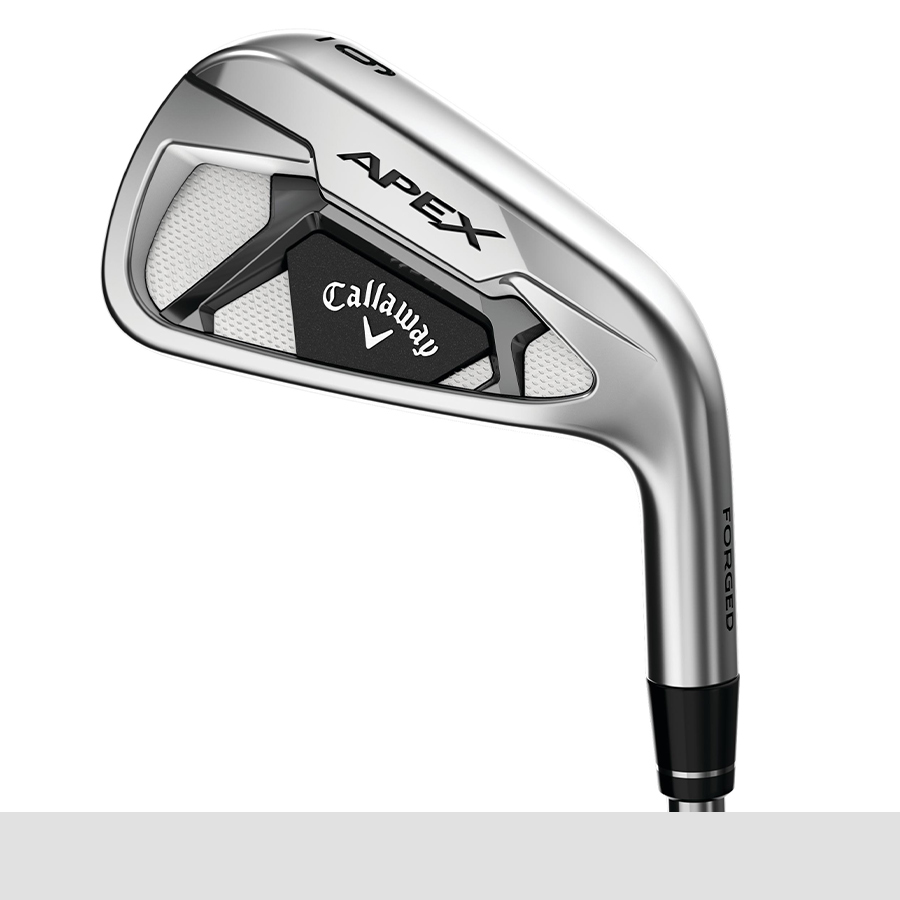 The standard Apex 21 offers the advanced technology found in the Pro model but in a more forgiving design. Compared to the Pro, the standard Apex 21 has a larger sole for smoother turf interaction along with more offset to help you launch the ball long. The 3-9 irons feature the A.I.-designed Flash Face Cup to maximize ball speed, while the entire set contains the Tungsten Energy Core for extra forgiveness on off-center strikes. Finally, vibration-dampening microspheres preserve the pure sound and feel you expect from a forged body.
Best Game-Improvement Irons
If you're a mid-handicapper working to go lower, Game-Improvement Irons will serve you well. These forgiving irons are built to enhance launch and distance while maintaining the look, sound and feel that appeals to more experienced players. Learn more about the best Game-Improvement Irons for 2021.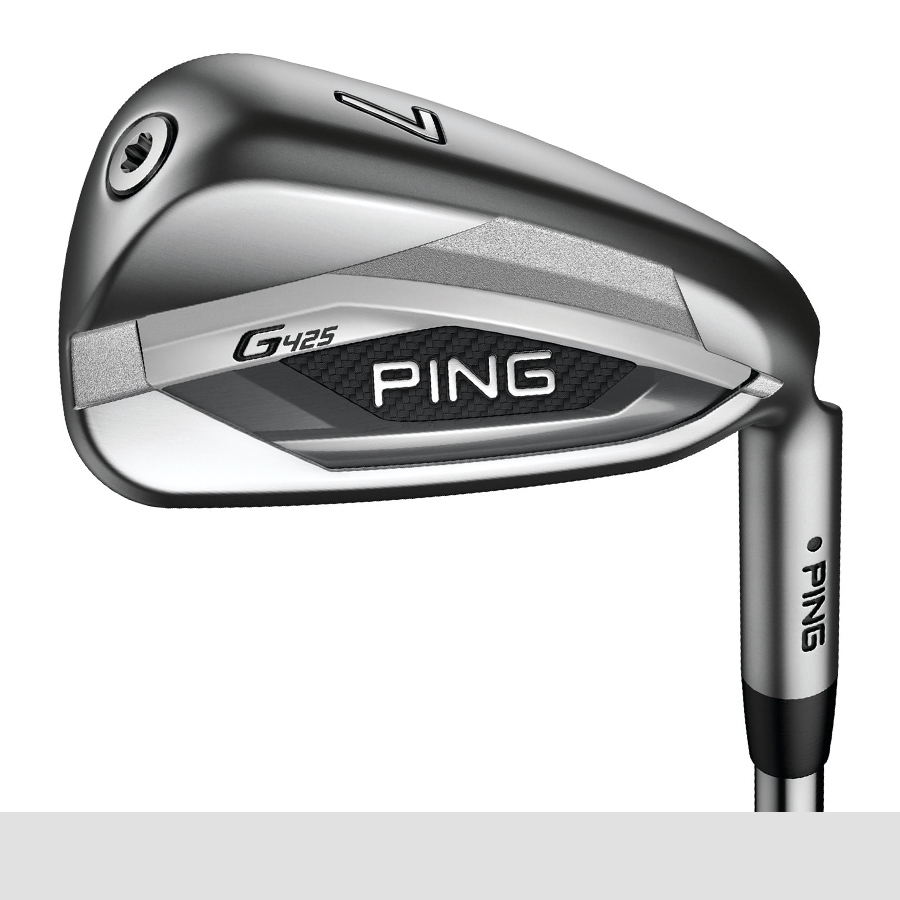 Game-Improvement Irons can help players hit the ball farther, but they don't always allow for the softest landings. Enter the PING G425. These irons are specially designed to promote maximum speed at the optimum launch angle to help you stick more shots next to the pin. The new variable-thickness, stainless-steel clubface makes the 425 the fastest-ever G-series iron. Meanwhile the cascading sole and top-rail undercut work in unison to achieve high-trajectory shots that hold the green.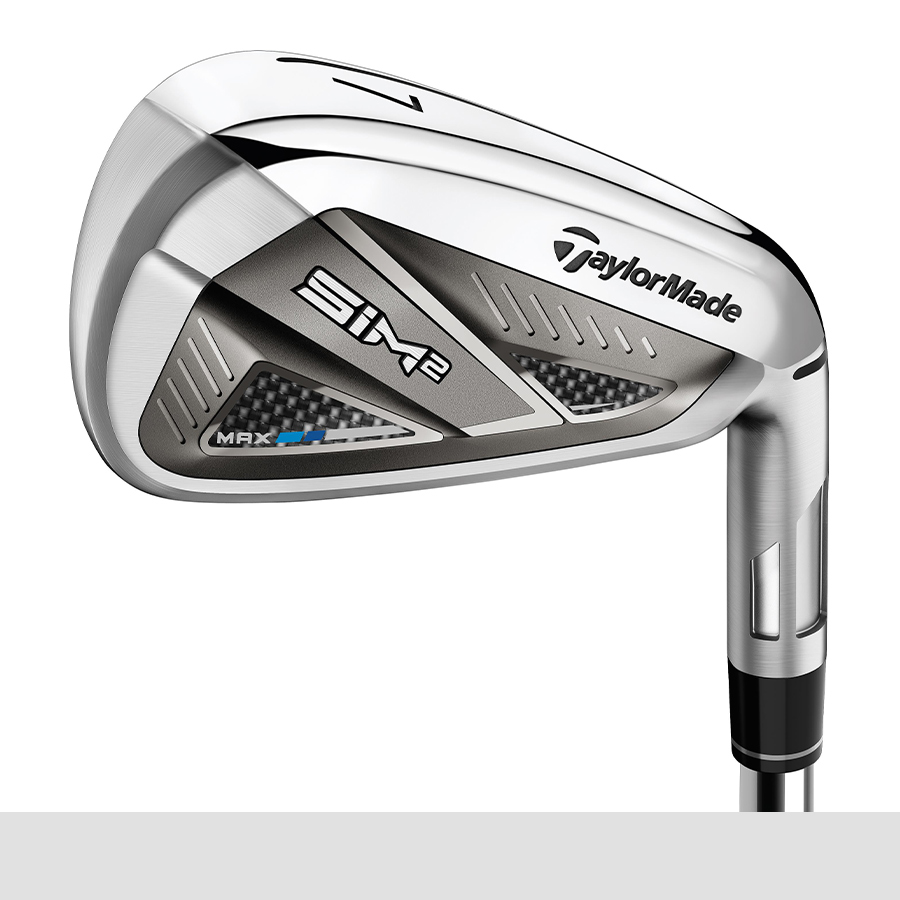 Because Game-Improvement Irons typically have more mass in the toe, they can sometimes cause misses to the right (or the opposite for lefties). TaylorMade seeks to solve this common problem with the SIM2 MAX. Featuring an expanded sweet spot and more forgiveness throughout the face, these irons help players achieve consistently neutral ball flight for improved accuracy. The low center of gravity helps players launch the ball high and land it softly, while the ECHO Damping System reduces unwanted vibration.
Shop TaylorMade SIM2 MAX Irons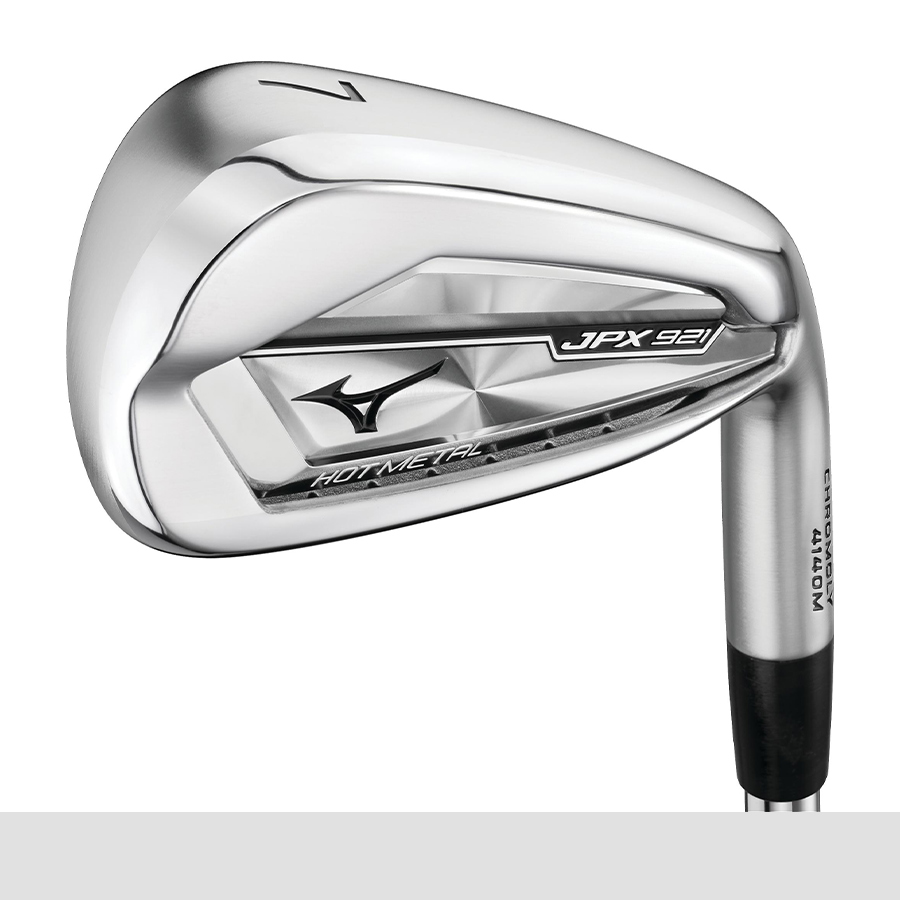 Cast from Chromoly, JPX 921 Hot Metal irons offer Mizuno's fastest ball speeds to date. The upgraded face is thinner than previous JPX Hot Metal models, while the new variable-thickness sole enhances flex at impact to further increase speed. The Stability Frame pushes weight to the extreme perimeter to provide the forgiveness you expect from a Game-Improvement Iron. The precisely engineered head and acoustic sound ribs provide pure sound and feel on every shot.
Shop Mizuno JPX 921 Hot Metal Irons
Best Super Game-Improvement Irons
Super Game-Improvement Irons are ideal for high handicappers, beginners and players with lower swing speeds. These irons typically feature a wide sole and a low center of gravity to assist with launch, along with a lightweight shaft to generate more clubhead speed and ultimately longer distance. Learn how our top picks can help your game in 2021.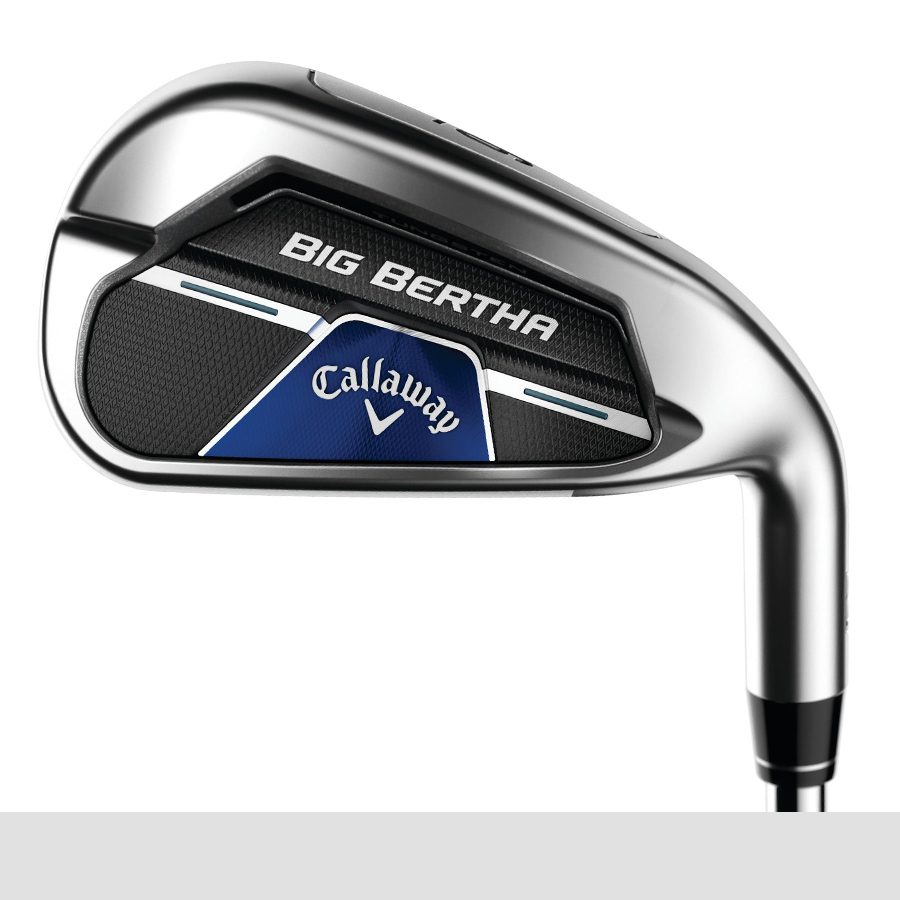 The B21 features a faster, more flexible face designed with insights from Artificial Intelligence (A.I.). This advanced face architecture is built to help players hit the ball longer and straighter with the optimum amount of spin. The wide sole helps the club glide through the turf to promote consistent contact, while a generous amount of tungsten weighting promotes high-launching ball flight. Callaway's patented urethane microspheres dampen unwanted vibration for a pure feel uncommon in many SGI irons.
Shop Callaway Big Bertha B21 Irons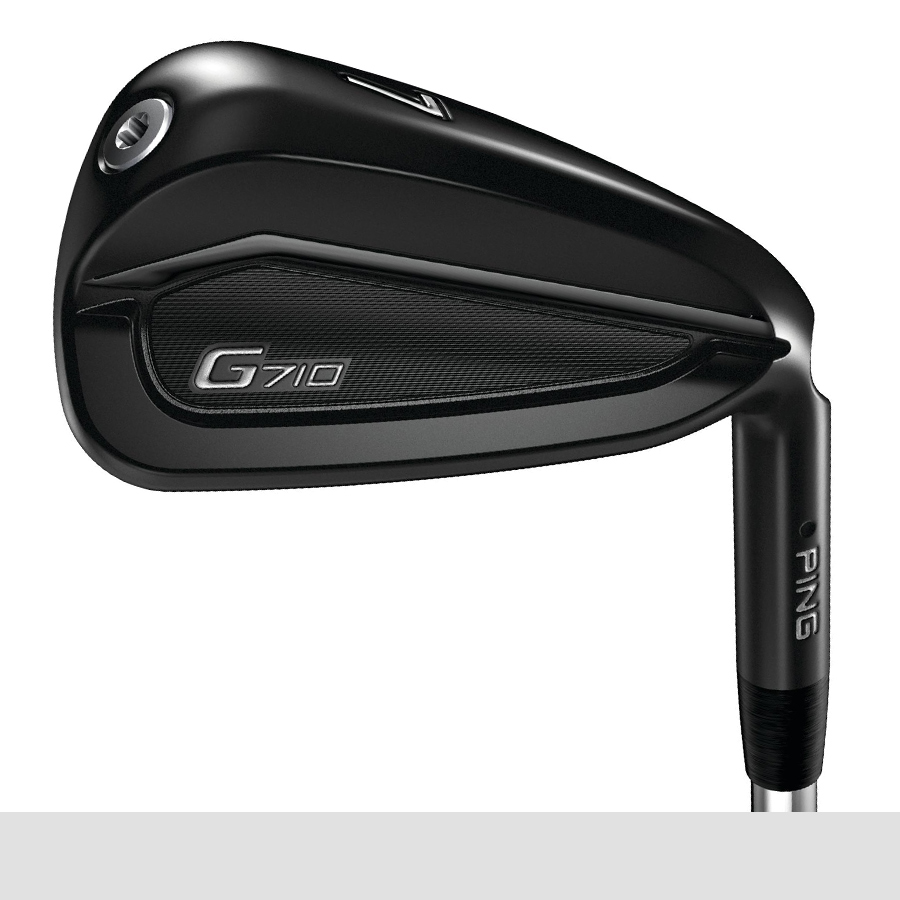 The G710s are the longest, most-forgiving irons in the PING lineup. The face, made with aerospace-grade maraging steel, offers the optimum blend of strength and flexibility to help players launch the ball high and far. Tungsten weights in the toe and heel enhance forgiveness by increasing moment of inertia (MOI) by 5% compared to G700 irons. PING also added an epoxy material behind the clubface to dampen vibration, while the chrome finish provides a sleek look with water-repelling performance.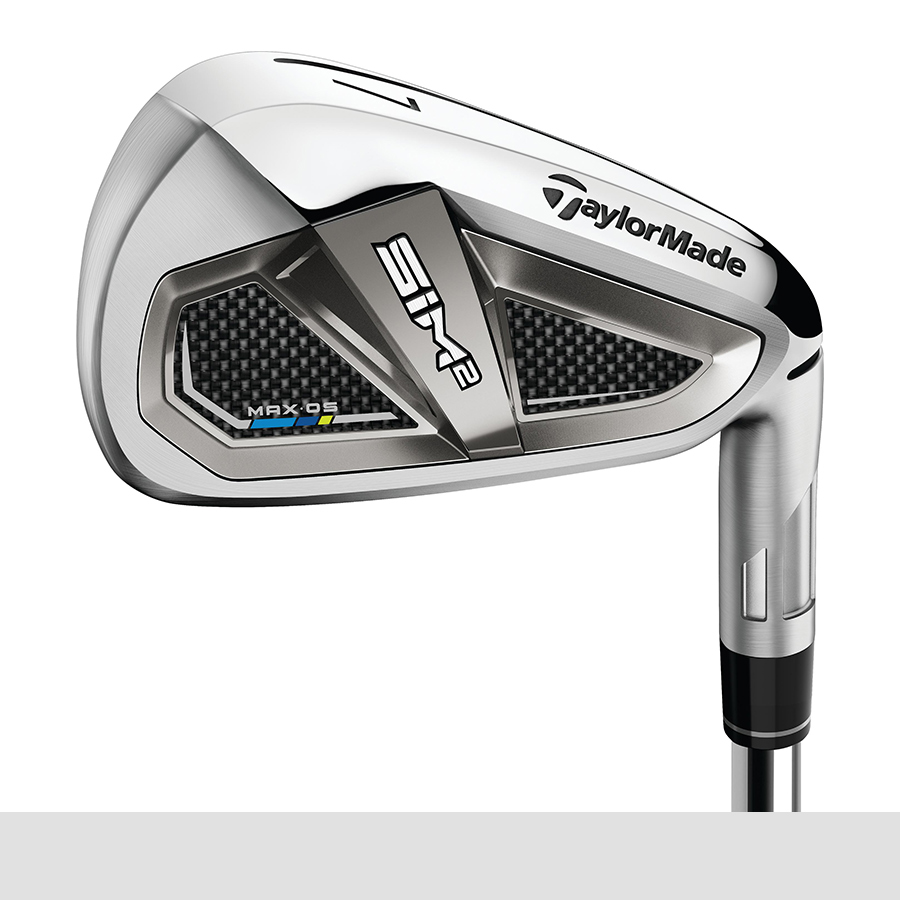 The MAX OS offers the same technologies found in the SIM2 MAX but in an "oversized" design. What does that mean for your game? The larger clubface provides an expanded sweet spot to help you achieve longer, more consistent ball flight. The wide sole helps compensate for fat and thin contact, while the draw-biased design promotes fairway-finding accuracy. The ECHO Damping System provides pure, forged-like feel in a max-forgiveness iron.
Shop TaylorMade SIM2 MAX OS Irons
Of course, not every iron shot is going to get you on the green. Often times you'll need a little less club. See how our top-rated wedges for 2021 can provide the precision you need on short-range shots.