Best Golf Wedges for 2020
Take your short game a long way with these picks for the year's top golf wedges.
Every golfer enjoys crushing a tee shot down the middle of the fairway or sinking a birdie putt. But to go from tee to green in as few strokes as possible, you'll need to rely on your trusted wedges. Having the right wedge can help put you in position for an easy tap-in or dig you out of a tough situation. Set your short game up for success with these picks for the best golf wedges of 2020.
BEST WEDGES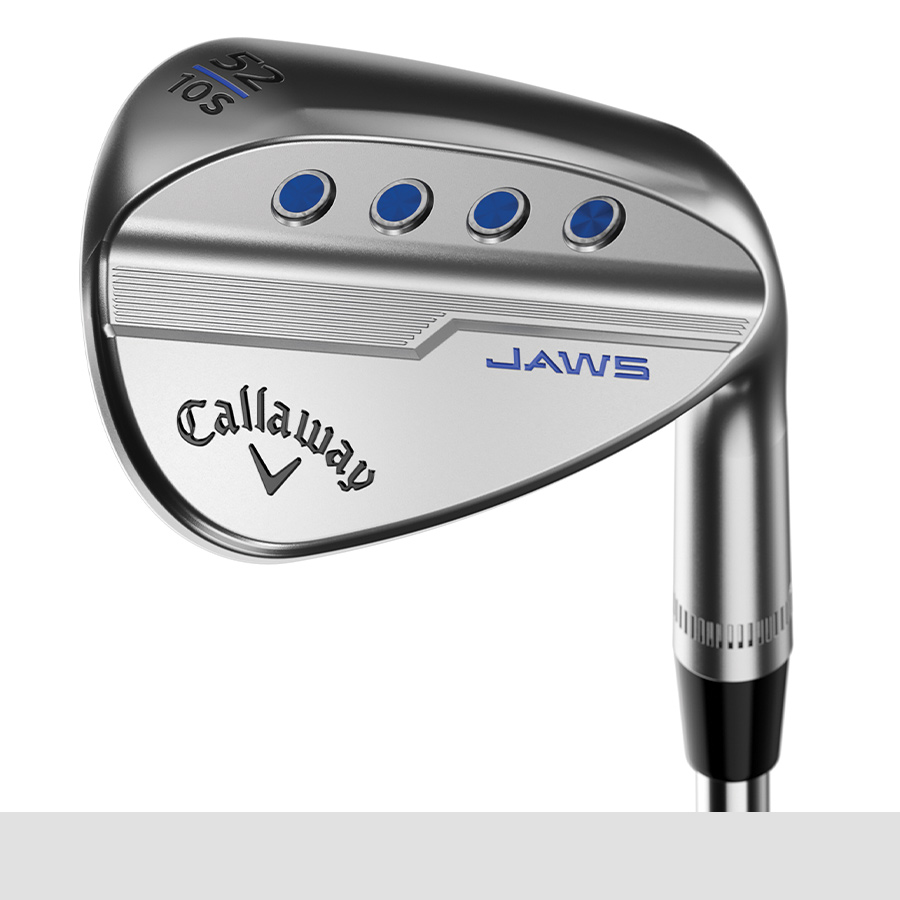 Now this is a club that has plenty of features to sink your teeth into. The innovative JAWS groove design features an extremely sharp edge radius that works with Callaway's Groove-in-Groove technology for maximum grip and spin control. The Callaway MD5 JAWS Wedge also offers increased versatility, with bounce and sole grind combinations that enable playability from the fairway, rough and sand. Loft-optimized weighting and a soft 8620 Carbon Steel construction allow players to experience a satisfying feel with each swing. Reviewers note how they've been able to take a bite out of their short game due to the improved accuracy and control this club provides.
Shop the Callaway JAWS MD5 Wedge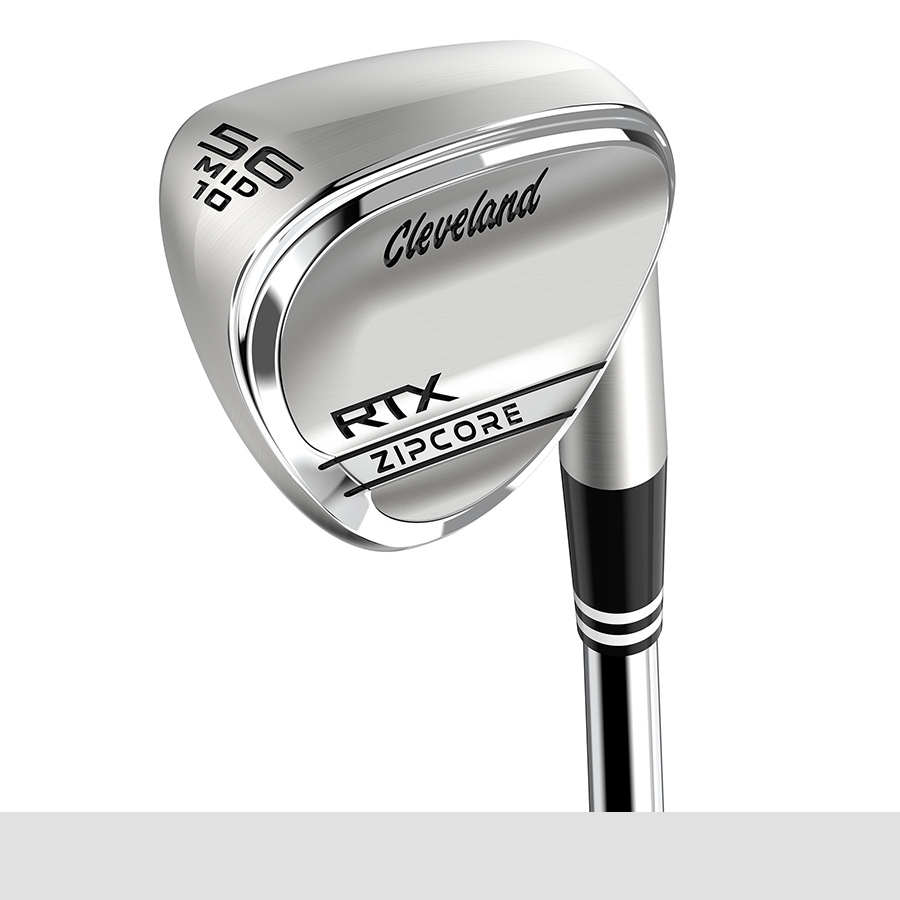 Get ready to start sticking your shots closer to the pin with the Cleveland RTX ZipCore Satin Wedge. New ZipCore technology shifts the center of gravity while increasing MOI, resulting in added spin, enhanced control and more consistency. Also new are the Ultizip Grooves, which are sharper, deeper and narrower. This design allows for more groove contact on every shot. Thanks to the heat treatment process each Cleveland RTX ZipCore Satin Wedge undergoes to improve durability, your game will be on fire every round.
Shop the Cleveland RTX ZipCore Satin Wedge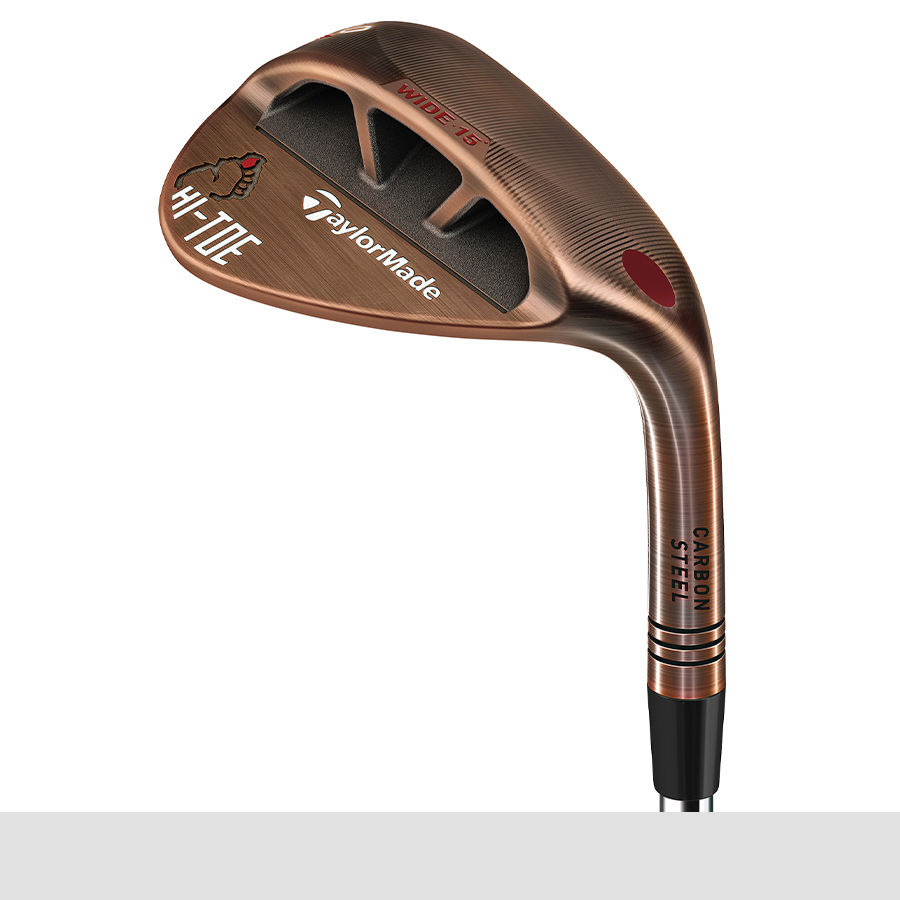 This is one club that's sure to make a big impression on the course. Because of the HI-TOE design of this wedge, the center of gravity is higher and more centered for lower launch and increased spin. Enhance your versatility and shot-making ability with the asymmetric, flat C-grind sole and anti-dig leading edge that combine to improve playability from the sand and rough. Deep CG pockets also allow for redistribution of mass in order to maximize spin and flight control. And, with a copper finish that offers a unique look, you're sure to stand out as much as the legendary creature this wedge takes its name from.
Shop the TaylorMade HI-TOE Big Foot Wide Sole Wedge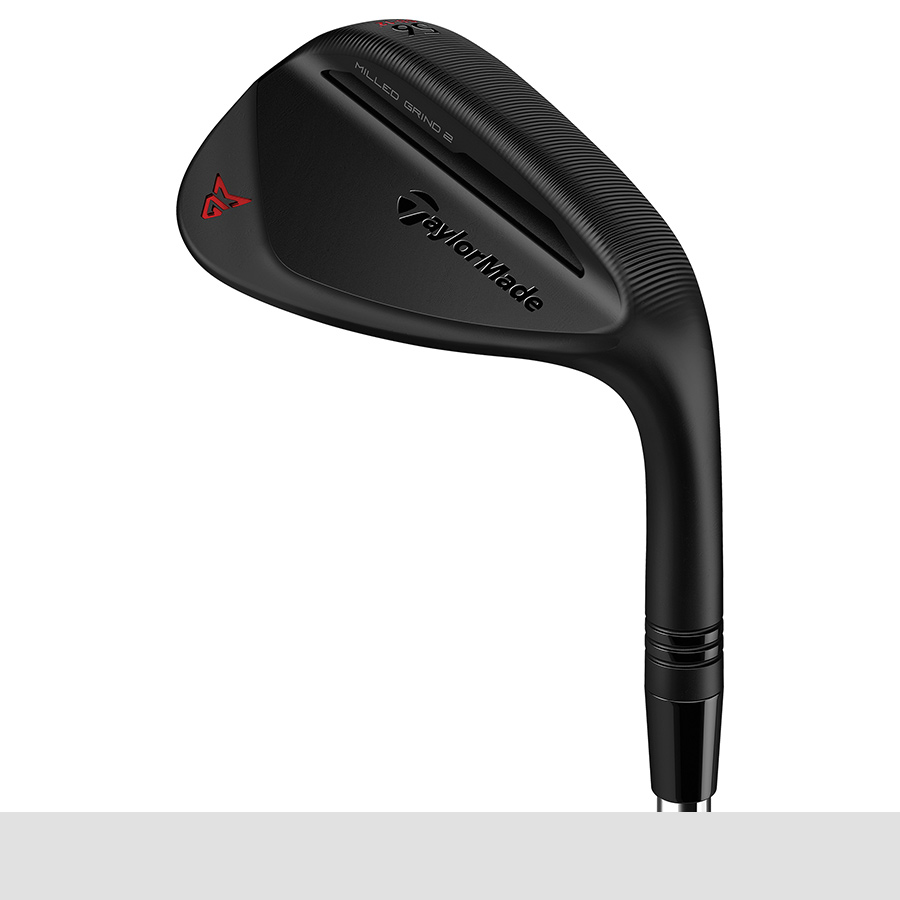 Start attacking greens with more precision by adding the TaylorMade Milled Grind 2 Wedge to your bag. The face design of the MG2 features ZTP groove technology with sharper, narrower and deeper grooves for more greenside spin. The advanced milling process results in a precisely crafted grind that promotes optimal turf interaction and consistent performance. Redistributed mass in the head design optimizes CG location for a precise flight and enhanced feel, while the TPU Insert in the back cavity offers vibration dampening to create a solid feel at impact.
Shop the TaylorMade Milled Grind 2 Wedge
From the workshop of master craftsman Bob Vokey comes the Titleist Vokey Design SM8 Wedge. The SM8 uses high-density tungsten to push the center of gravity forward from the face. This shift in CG helps to create improved feel and stability, allowing golfers to produce more consistent strikes to hit their target with greater frequency. The SM8 also features Spin Milled grooves to produce maximum spin. Plus, each wedge undergoes a proprietary heat treatment that doubles the durability of the grooves. Reviewers praise the overall look, feel and playability of the SM8, noting how Vokey has found a way to take a classic design and make it even better.
Shop the Titleist Vokey Design SM8 Wedge
Need a little more help finding the right wedge for you? Learn more about the different types of wedges and how they can benefit your game with our Pro Tips guide on How to Buy Golf Wedges. It's also important to make sure your clubs are the perfect fit for your game. Find out Why Custom Golf Clubs are Important and schedule a fitting with a certified fitter at DICK'S Sporting Goods or Golf Galaxy.
Once you're on the green, you'll need the right putter to help keep a birdie from turning into a bogey. Avoid those pesky three-putts with our picks for the 10 Best Putters for 2020.