The Best Golf Gifts for 2022
Find the perfect gift for the golfer on your list with these popular picks, including training aids, gadgets, apparel and more.
Choosing a gift for a golfer is kind of like teeing up a shot after the group ahead invites you to play through. There's a lot of pressure to get it right. If you duff it, you'll want to crawl into the nearest hole. But if you hit a majestic shot right down the middle of the fairway, you will experience pure joy as the onlookers watch with envy. That's the feeling you should have when your favorite golfer unwraps your perfectly selected gift this holiday season. To help ensure your success, we've partnered with the experts at DICK'S Sporting Goods to put together this list of the best golf gifts for 2022. Check out our top picks for every type of golfer, including:
*Disclaimer: Inventory may fluctuate due to product availability.
GOLF GADGET GIFTS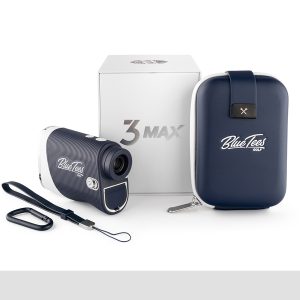 This popular rangefinder offers several advanced features at a price that won't break your holiday budget. Adaptive Slope Switch Technology automatically accounts for changes in elevation to help give players the most accurate distance to the target. The Pulse Vibration feature lets players know when the rangefinder is fully locked on, while the "Auto Ambient" screen self-adjusts to brightness to help players clearly see the display in all conditions. The Series 3 Max also has a built-in magnetic strip that allows players to hang it securely on the golf cart.
Shop the Blue Tees Golf Series 3 Max Rangefinder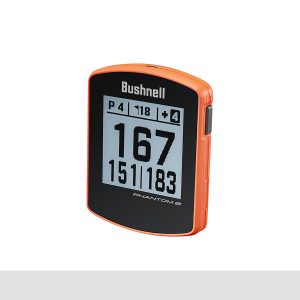 A golf GPS is an incredibly helpful tool to have on the course, and the Bushnell Phantom 2 is our top pick this year. How does it work? Well, say your favorite player is on the first fairway at their favorite course — the Bushnell Phantom 2 will automatically recognize their location and display the distance to the front, middle and back of the green. This removes the guesswork and helps players choose the right club for their shot. Some standout features on the Phantom 2 are the large, clear screen, the 15-hour battery life, and the built-in "BITE" magnet that allows players to mount the device on the golf cart.
Shop the Bushnell Phantom 2 Golf GPS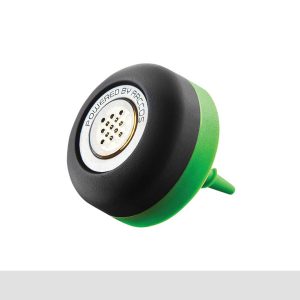 If you're shopping for a serious player who likes to analyze every aspect of their game, consider surprising them with Arccos Caddie Smart Sensors. This award-winning product comes with 14 ultralight sensors that screw into the end of almost any golf grip. Once synced with the Arccos Caddie app (a free one-year subscription is included), the sensors will track shot data like average distance for each club, fairways hit and even advanced analytics like strokes gained. The sensors also function as a golf GPS by providing precise distance to any spot on the course. And, after five rounds of use, the Arccos Caddie feature will begin to make club recommendations based on the player's personal shot history and current course conditions.
Shop Arccos Caddie Smart Sensors (3rd Gen)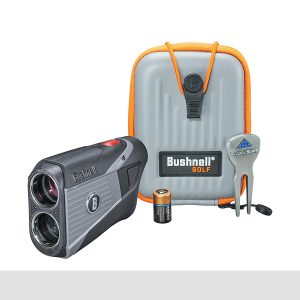 This top-selling rangefinder package is the perfect gift for any player. PinSeeker Technology provides a quick jolt and displays a red ring around the target to let players know when they've locked on. The built-in BITE magnet securely holds the rangefinder on the cart bar throughout every round. In addition to the rangefinder, the Patriot Pack includes a premium carry case and a Folds of Honor divot tool.
Shop the Bushnell Tour V5 Laser Rangefinder Patriot Pack
GOLF GIFTS FOR AT-HOME PRACTICE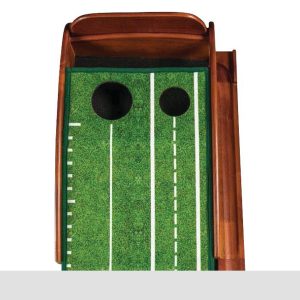 Perfect Practice exploded onto the golf scene last year with the release of the Perfect Putting Mat. The mat immediately caught the attention of several prominent pro players, including multi-time major champion Dustin Johnson who gave the following review: "I have seen my stroke improve by the day since I started using it and recommend it to anyone who is serious about improving their putting." Perfect Practice now has a full line of popular putting aids including a putting mirror, putting gates and even laser putting glasses. If you're shopping for a golfer who wants to improve their short game, you can't go wrong with a gift from Perfect Practice.
Shop Perfect Practice Putting Aids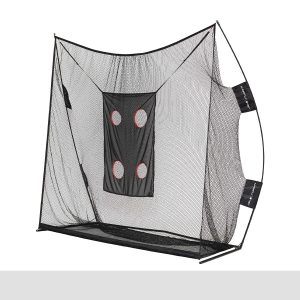 The Maxfli Performance Hitting Net allows golfers to practice full shots in the comfort of their backyard. Customers love the user-friendly, shock-corded frame that makes setup and takedown simple. One reviewer noted how it "was extremely easy to set up and (I) was using it within (an) hour of it being delivered to the house." A detachable target also allows golfers to fine-tune their accuracy, while the included carry bag offers added convenience for storage and transport.
Shop the Maxfli 9′ x 8′ Performance Golf Hitting Net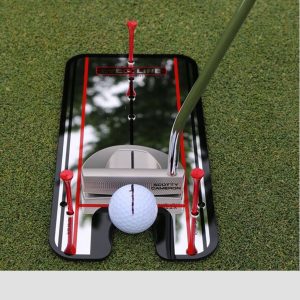 Sometimes, when putting performance isn't quite up to par, the best thing a golfer can do is take a long look in the mirror. Literally. The EyeLine Golf Putting Alignment Mirror is an excellent visual tool that gives golfers instant feedback on their putting setup. Specifically, this mirror can help train golfers to keep their eyes and putter face in the proper positions to promote straighter, more accurate putts. With its travel-sized design, this mirror is an especially great gift idea for golfers who like to practice putting at the course before a round.
Shop the EyeLine Golf Putting Alignment Mirror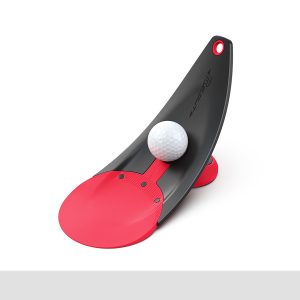 PuttOut training aids have gained widespread acclaim for their innovative designs and high-quality performance. The most popular product in the line is arguably the Pressure Putt Trainer, a downright addictive little device that allows players to practice their putting speed and alignment just about anywhere they can find a flat space. We recommend pairing it with the Pro Putting Mat — players love the authentic feel and the thick rubber backing that keeps the mat in place throughout practice sessions. Throw in a PuttOut putting mirror and putting gates to give your favorite golfer the ultimate home practice setup.
GOLF GIFTS FOR WOMEN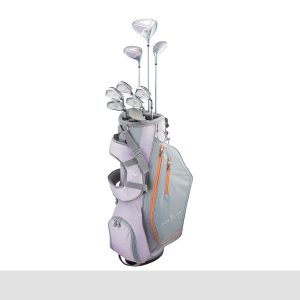 Are you shopping for someone who wants to take up the game? This highly rated complete set from Top Flite contains all the clubs she'll need to navigate from tee to green. The driver and 3-wood each feature a low center of gravity to help promote long, straight shots. The beginner-friendly irons have wide soles to help players launch the ball high into the air, while the 5-hybrid offers the added forgiveness new golfers need. The 45-degree pitching wedge will come in handy on short-range shots into the green, and the alignment mallet putter is the ideal design for newcomers. The set also includes a stylish, lightweight stand bag and headcovers for the woods.
Shop the Top Flite Women's XL 12-Piece Complete Set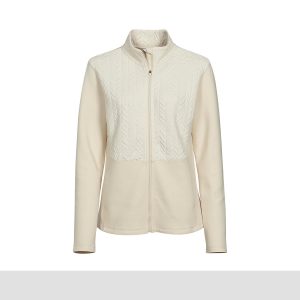 When the forecast calls for chilly temps, layering is the key to comfort on the course. Help her warm up for her next round in a stylish golf sweater or pullover. DICK'S carries a great selection of styles from golf's best brands like PUMA, adidas, Tail and more. These versatile styles are an essential part of any golfer's wardrobe. They provide warm, cozy comfort in cool weather, and they can slip comfortably under a golf jacket when it's extra blustery. And they're not just for golf — they're a fashionable option for the office, a get-together with friends or errand-running around town.
Shop Women's Golf Sweaters & Pullovers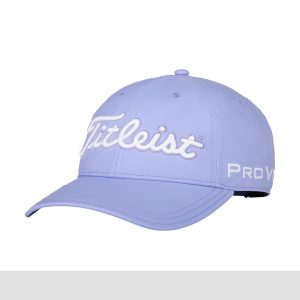 Help her keep her head in the game with a golf hat from DICK'S. Browse the latest caps and visors from top brands including Callaway, Titleist, Nike and more. You'll find a variety of colors and designs to suit her unique style. Look for features like breathable fabric and a sweat-wicking headband to help ensure she stays cool, comfortable and focused on the course.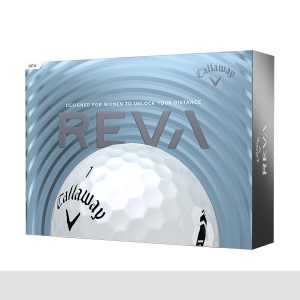 Callaway REVA golf balls are a great gift idea for players who are just starting out or for those with slower swing speeds (or both). REVAs are slightly larger than standard golf balls (but still perfectly legal) to help promote high launch and low spin. This can ultimately help players hit longer, straighter shots even when they fail to make perfect contact. Check out more gift ideas like women's woods, irons and complete sets in the full collection of Callaway REVA golf equipment.
Shop Callaway Women's REVA Golf Balls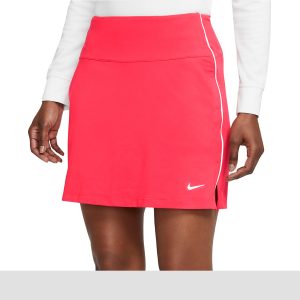 Skorts are an incredibly popular fashion choice in the golf world, making them a great gift for the player on your list. These styles blend the classic look of a golf skirt with the coverage and comfort of shorts, allowing players to focus on their game instead of their wardrobe. From traditional solid designs to eye-catching prints, DICK'S carries an incredible selection of skorts to suit any player's style.
GOLF GIFTS FOR KIDS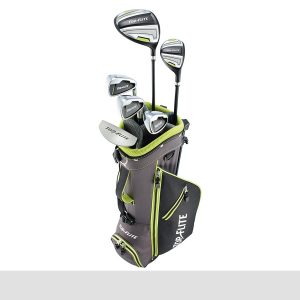 This popular complete club set from Top Flite is the perfect gift for young players ready to take the next step in their golf development. The set, designed for players between the ages of 9-12, comes with every club needed to navigate 18 holes on a real course. The ultra-forgiving driver features a low center of gravity to help youth players launch the ball high and long off the tee. From the fairway, your youngster can take aim at the flag with the forgiving hybrid, 7-iron or 9-iron. The sand wedge will help them land shots softly on the green, while the mallet putter is uniquely designed to help beginners line up their putts properly. Check out the full selection of kids' golf club sets at DICK'S to see more options for players of all ages and skill levels.
Shop the Top Flite Kids' 9-Piece Complete Set (Height 53" and Above)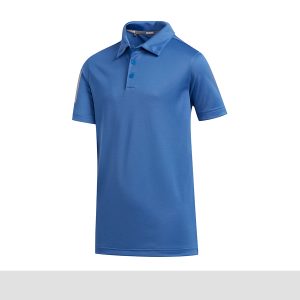 Your aspiring star can dress like a pro from head to toe in the latest kids' golf clothing from DICK'S. Choose from an incredible selection of styles for boys and girls including shirts, pants, skorts, jackets and more. Looking for cold-weather options? Keep your future pro warm through the winter months with the popular Under Armour SweaterFleece ½-Zip. And don't forget to grab a classic golf polo. These versatile tops are designed to provide maximum comfort on the course, and they can add a touch of sophistication to everyday outfits, as well.
It's an often overlooked part of a golf outfit, but quality shoes can make a big difference on the course. Golf shoes are specifically designed to keep players stable and balanced throughout the swing, which helps promote better contact and, ideally, lower scores. Now, how do you choose the right pair? If you're shopping for a young golfer who likes the look and feel of sneakers, consider going with a casual spikeless design. For young players who might be a little more serious about the game, a pair of traditional spiked golf shoes is probably the way to go. If you need more guidance, check out our Pro Tips article on How to Buy Youth Golf Shoes.
TRENDY GOLF GIFTS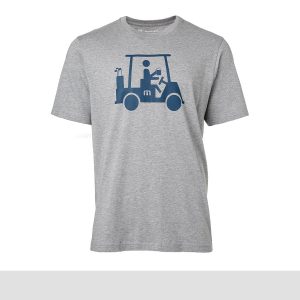 Golf has experienced a major resurgence over the past year and a half, and with that has come a wave of creative t-shirt designs. These casual, comfortable styles allow golfers to express their love for the game everywhere they go. At DICK'S, you're sure to find the perfect fit for the golfer on your list. Check out the latest men's and women's styles from trending brands like TravisMathew, adidas and more.
As golf continues to evolve, so do attitudes about apparel. Players are no longer limited to the traditional polo and pair of slacks. Instead, they are embracing a more relaxed on-course atmosphere, and the hoodie is the quintessential symbol of this new era. The latest styles offer the perfect blend of fashion and function, with features like stretch fabrics to help players achieve full range of motion on every swing. Check out top picks at DICK'S and share the warmth of the season with your favorite golfer.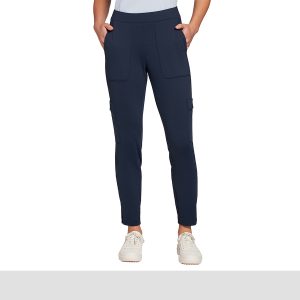 Yes, you read that right — golf joggers. They're one of the hottest fashion trends in the game, and they make an excellent gift. Available for both men and women, these popular styles provide the relaxed feel of standard joggers with a tailored look that's perfectly acceptable for playing 18 holes. Look for features like a stretch waistband and breathable fabrics to give your golfer ultimate comfort on the course.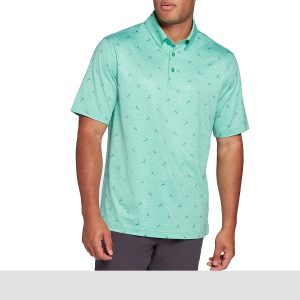 Wrap your favorite golfer in head-to-toe holiday style. Check out holiday-themed t-shirts from top brands like TravisMathew that make a great option for holiday parties. If you're shopping for someone who likes to celebrate with a round of golf, give them the ideal attire with holiday golf polos. Keep their feet toasty with a pair of festive golf socks, and cap off their look with a cozy golf cap.
Shop Holiday-Themed Golf Apparel
GOLF CLUB GIFTS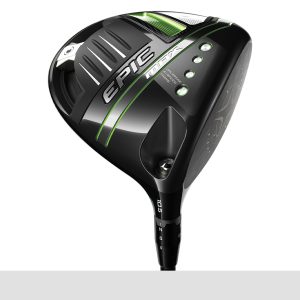 Thinking about spoiling someone with a new driver? The Callaway Epic Max is one of the best available this holiday season. This top-rated club is an especially great choice for players who need a little help keeping drives in the fairway. The 17-gram sliding rear weight and adjustable OptiFit hosel are made to provide up to 20 yards of shot-shape correction. If you're shopping for a golfer who struggles with slicing or hooking, the forgiving Epic Max driver could be the remedy. Check out our tips on How to Wrap a Golf Driver to make it look picture-perfect under the tree.
Shop the Callaway Epic Max Driver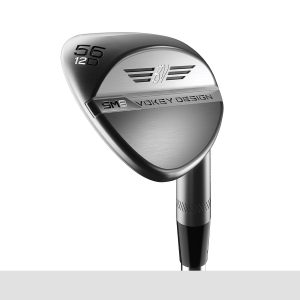 The best gifts are the ones that show thoughtfulness and care, and that's exactly the message you'll send with a customized Vokey SM8 Wedge. For starters, Vokey wedges are arguably the best in the game, and the SM8 is no exception. It features a high-density, tungsten steel face to promote pure strikes consistently, while the Spin Milled Grooves help players land shots with precision. With this custom version, you'll choose all of the club's key features, including the color, shaft material, and grip. Best of all, you can add a custom stamp on the clubhead like your giftee's name, a favorite quote or anything else you can fit in the space. If you're looking for a golf gift that will impress, this one is hard to top.
Shop the Titleist Vokey Design SM8 Custom Wedge
GIFTS FOR GOLFERS WHO HAVE EVERYTHING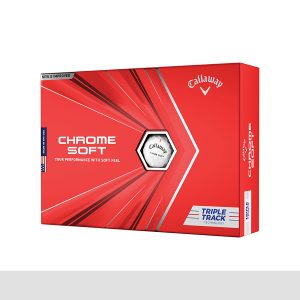 Personalized golf balls are among the most popular golf gifts, and they're perfect for golfers who already have just about everything they need. Why? First off, a golfer can never have too many golf balls. Even the most skilled players will lose balls over time, and it's always nice to have more in the bag. Plus, with personalized golf balls, you can put a unique spin on the ball, like a player's initials, a nickname, a quote or even a funny message. Your favorite golfer will think of you every time they tee it up.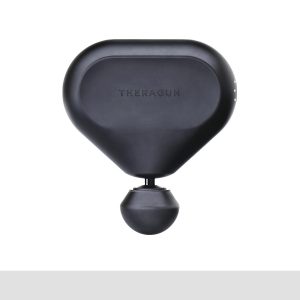 Golfers are increasingly using percussive therapy devices to loosen up before a round and to ease soreness afterward. If you think your favorite golfer could benefit from one of these popular handheld massagers, we suggest the top-rated Theragun Mini. Weighing just 1.5 lbs. with an ergonomic grip, the travel-friendly Mini is incredibly comfortable to use and fits nicely into most golf bags. It also boasts a powerful battery that provides 150 minutes of continuous use. To learn more, check out our article on percussive therapy for golfers.
Shop the Theragun Mini Percussive Therapy Device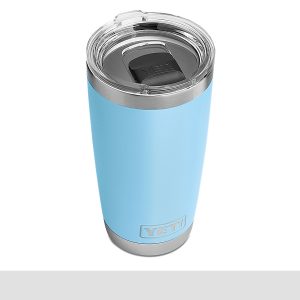 Whether it's a fresh cup of coffee, a cold bottle of ice water or a tasty brew, beverages are usually present during a round of golf. YETI drinkware is the ultimate choice to hold all of the above throughout a day on the course. YETI Rambler bottles ensure beverages stay cold or hot on all 18 holes, while YETI tumblers are engineered to keep ice twice as long as the plastic cups in the course snack shop. Plus, golfers love YETI's patented No Sweat design—it prevents condensation from forming to ensure your hands stay dry on every swing.

Shop YETI Drinkware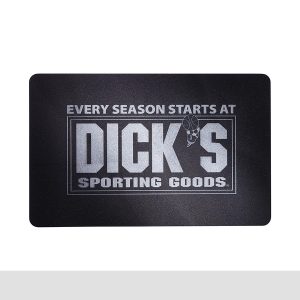 With a DICK'S Gift Card, your favorite golfer can buy exactly what they need from an incredible selection of equipment and apparel. The gift card can be used both online and in-store, including for services like lessons, club regripping and repairs. You can have the gift card shipped to their home address, or you can send an eGift Card to their email inbox. It really is the gift that can't miss!
Looking for more? Check out our guide on how to choose stocking stuffers for golfers.