The Best Golf Gifts
Find the perfect gift for the golfer on your list with our favorite picks, including training aids, top tech and more.
If you need a gift for your favorite golfer, you've come to the right place. We've worked with the experts at DICK'S Sporting Goods to put together this list of the best golf gifts for players of all skill levels. Learn more about our top picks for every type of golfer, including:
*Disclaimer: Inventory may fluctuate due to product availability.
GOLF GADGET GIFTS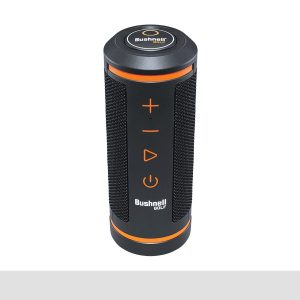 If you're looking to impress a golfer with a unique gift, there's really nothing quite like the Bushnell Wingman. This speaker allows golfers to listen to their favorite music on the course, plus it also uses GPS technology to announce distances to the front, back and center of the green when paired with the free Bushnell Golf app. The Wingman features a built-in BITE magnet for secure placement on a golf cart, while the 10-hour battery life keeps the speaker going strong for multiple rounds after a full charge. The Wingman also includes a USB port that allows golfers to charge their phone or other devices on the course.
Shop the Bushnell Wingman GPS Golf Speaker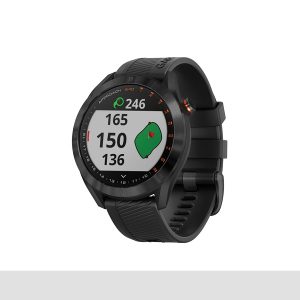 The Garmin Approach S62 is one of the best golf watches available, and the premium quality is sure to please even the most serious players. For starters, this watch comes pre-loaded with layouts for more than 41,000 courses around the world. When golfers arrive at the course, they simply press the "Play Golf" button and the watch will automatically provide detailed information for each hole as the round progresses. With its easy-to-read color touchscreen, the watch clearly displays the distance to targets and hazards, and the PlaysLike Distance feature factors in uphill/downhill slope. Plus, after playing five rounds with the watch, the Virtual Caddie will begin to make club suggestions based on the player's shot history. If that's not enough, the attractive Approach S62 is ideal for everyday wear and promotes a healthy lifestyle by tracking metrics like heart rate, blood-oxygen levels and more.
Shop the Garmin Approach S62 Premium GPS Golf Watch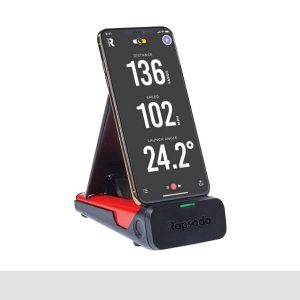 Are you shopping for a golfer who spends a lot of time hitting balls at the driving range? If so, the popular Rapsodo Mobile Launch Monitor can make those range sessions much more enjoyable. To use it, golfers simply connect the launch monitor to their smartphone and set it next to the hitting mat. The launch monitor will then record each swing and display key stats like carry distance, ball speed, clubhead angle and smash factor. The launch monitor also records video with shot-tracer technology to provide players with a clear visual of their ball flight. If you want to help your golfer improve their game, this is a great gift to give.
Shop the Rapsodo Mobile Launch Monitor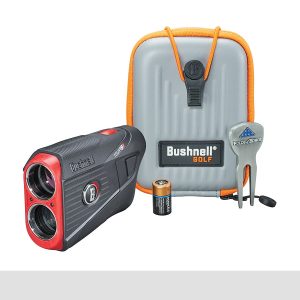 This top-rated rangefinder package makes a great gift for any player looking for an edge on the course. The Tour V5 Shift helps golfers choose the right club by providing precise distance to the target. Plus, it features slope-adjustment technology for added accuracy on uphill or downhill shots. PinSeeker Technology provides a quick jolt and displays a red ring around the target to let players know when they've locked on, and the built-in BITE magnet securely holds the rangefinder on the cart bar throughout every round. In addition to the rangefinder, the Patriot Pack includes a premium carry case and a Folds of Honor divot tool.
Shop the Bushnell Tour V5 Shift Patriot Laser Rangefinder Pack
GIFTS FOR AT-HOME PRACTICE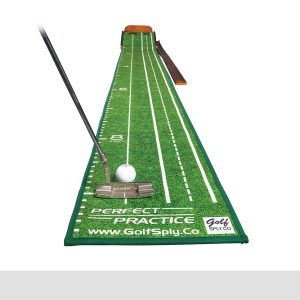 The Perfect Practice Mat has made a big splash over the past year, quickly becoming one of the most popular putting aids in the game. The mat is made with Crystal Velvet, a unique material that closely mimics the feel and speed of a real green. The "train-track" markings promote proper alignment as players aim at either the regulation or reduced-sized holes, and the automatic ball return provides added convenience. The quality design has caught the attention of several prominent pro golfers, including major champion Dustin Johnson. Johnsons says, "I have seen my stroke improve by the day since I started using it and recommend it to anyone who is serious about improving their putting."
Shop the Perfect Practice Putting Mat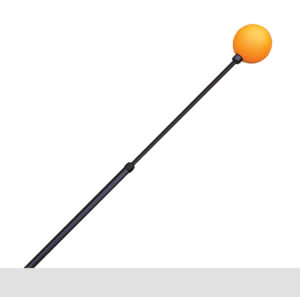 The top-rated Orange Whip is one of the most popular golf training aids available at DICK'S. The unique design promotes proper swing tempo and balance. If a golfer's swing is out of sync, the Orange Whip provides instant feedback to let players know an adjustment is needed. This swing trainer is also great for pre-round warmups, as the weighted ends help to gently stretch the muscles golfers use to make solid contact on the course.
Shop the Orange Whip Swing Trainer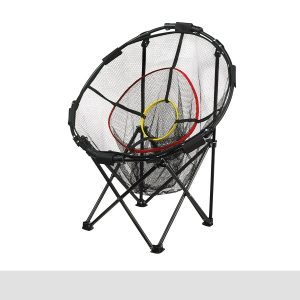 "Perfect for chipping." "Great little practice tool." "So much fun!" These are some of the customer reviews for the popular Maxfli 23″ Chipping Net. This affordable training aid provides three different-sized targets to help golfers sharpen their short game in the backyard. Once the practice session is over, the net folds up easily for convenient storage.
Shop the Maxfli 23″ Chipping Net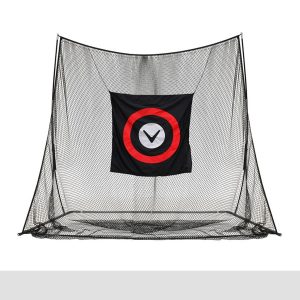 This heavy-duty hitting net from Callaway allows golfers to practice full swings at home. The large 8′ x 10′ frame is easy to assemble and provides players with plenty of room to swing away. The premium netting is designed to withstand shots up to 190 mph, giving golfers the freedom to unleash their driver. The net also comes equipped with ground stakes and a carry case.
Shop the Callaway Base Hitting Net — 8′ x 10′
PuttOut training aids have gained widespread acclaim for their innovative designs and high-quality performance. Instead of picking just one PuttOut product for this list, we'd like to show how three of their products can be used together to create the ultimate at-home putting setup. It starts with the Pro Putting Mat. Players love how much this mat feels like a real green, as putts roll quick and true. Thick rubber backing forces the mat to lay flat and helps keep it in place throughout practice sessions. Players can really challenge themselves by placing the PuttOut Pressure Putt Trainer at the end of the mat to get instant feedback on the quality of each stroke. If the ball rolls up the ramp and comes back to the putter, that indicates a quality putt. Finally, players can set the PuttOut Putting Mirror on the mat to fine-tune their alignment. Any of these products will make a great gift, but we recommend spoiling your favorite golfer with all three.
GOLF GIFTS FOR WOMEN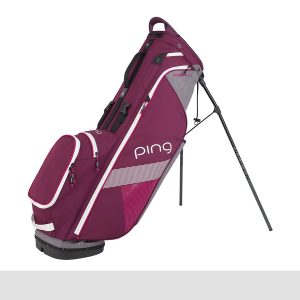 Weighing less than five pounds, the Hoofer Lite is the perfect companion for those who like to walk the course. With the convertible strap, players can carry the bag over one shoulder or two depending on preference, while the bag's sturdy legs provide exceptional stability on all types of terrain. With seven pockets, there's plenty of space to store golf accessories, extra clothing, a water bottle and more. Plus, if she decides to ride, the Hoofer Lite features a cart-strap channel to keep the bag securely fastened throughout the round.
Shop the PING Women's 2020 Hoofer Lite Stand Golf Bag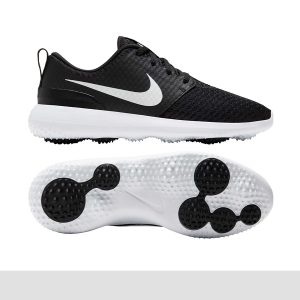 Are you shopping for a golfer who needs new shoes? ­Consider surprising her with a pair of Nike Roshe G golf shoes. These spikeless shoes offer an athletic look perfect for on or off the course. The lightweight, mesh upper provides breathable comfort that lasts for 18 holes and beyond, while the foam-injected midsole delivers exceptional cushioning with every step. To design the outsole, Nike used pressure maps to study where golfers need the most support. Designers then increased durability and traction in those areas to promote stable, powerful swings.
Shop the Nike Women's Roshe G Golf Shoes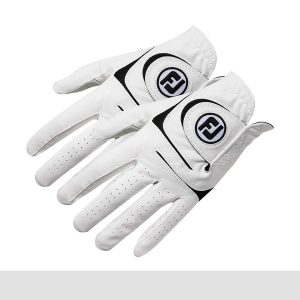 Help her take hold of lower scores with FootJoy WeatherSof Golf Gloves. These top-rated gloves feature a blend of Taction 2 leather and premium Cabretta leather to provide incredible comfort and long-lasting durability. In the fingers, elastic mesh offers extra flexibility and improved feel, while FiberSof microfiber helps ensure a secure grip in all conditions. Remember, most golfers wear a glove on their non-dominant hand. So, if you're shopping for a right-handed player, you'll want to buy a glove for the left hand and vice versa.
Shop the FootJoy WeatherSof Golf Glove – 2 Pack
She's sure to stand out from the competition with EMPOWER golf balls from Top Flite. These colorful golf balls come in several eye-catching matte finishes, which can help players track the ball better during flight and locate it faster on the ground. These golf balls not only look good but they also perform exceptionally well on the course. The two-piece construction promotes long distance off the tee, while the soft, thin cover provides the enhanced feel needed around the greens.
Shop Top Flite Women's 2020 EMPOWER Matte Multi-Color Golf Balls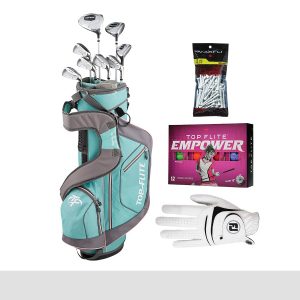 If you're shopping for someone who wants to take up the game, this gift package has everything she'll need to begin playing. For starters, the package includes a Top Flite XL 12-Piece Complete Set that contains all the clubs she'll need to navigate from tee to green: driver, 3-wood, 5-hybrid, 6-9 irons, pitching wedge and putter. Oh, and a lightweight golf bag she can use for walking or riding. The package also includes 12 Top Flite EMPOWER golf balls, two FootJoy WeatherSof gloves, and a pack of 100 Maxfli tees. You might as well schedule a tee time, too, because she'll undoubtedly be eager to test out her new gear.
Shop the Top Flite Women's Complete Set & Accessories Package
GOLF GIFTS FOR KIDS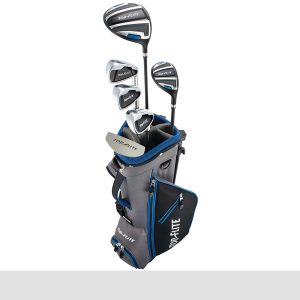 Get your young player into the game with a complete golf club set. DICK'S carries a great selection of girls' and boys' sets from trusted brands like COBRA, Callaway, Top Flite and more. In addition to being smaller in size, these clubs are also lighter and more forgiving to help young players develop proper swing mechanics and confidence. You'll also find a variety of sizes to accommodate players from pre-school to middle school.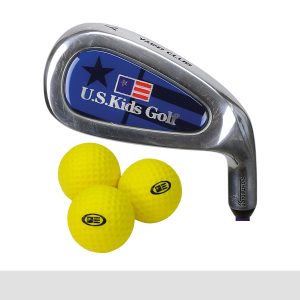 For kids who aren't quite ready for a full set, we recommend the Yard Club from U.S. Kids Golf. The Yard Club is specially designed to help kids learn the fundamentals of a proper swing. The unique grip encourages proper hand placement, while the oversized head helps kids get the ball in the air consistently to help instill confidence. The club comes with three foam balls that your future pro can use to practice in the yard safely, but the club works just as well on real balls at the range or on the course. DICK'S carries the Yard Club in three sizes to fit players from 3–9 years old.
Shop the U.S. Kids Golf Yard Club
Start your young player on the right foot with a pair of Nike Youth Roshe G Golf Shoes. The Roshe G blends fresh, modern style with lightweight, breathable comfort. The foam-injected midsole offers plenty of cushioning, while the outsole provides advanced traction to help keep kids stable and balanced throughout their swing. For more buying tips, check out our Pro Tips guide on how to choose youth golf shoes.
Shop Nike Youth Roshe G Golf Shoes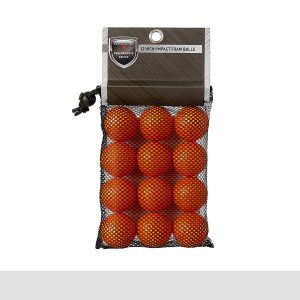 These foam practice balls from Maxfli allow kids to work on their swing in the yard without making the neighbors nervous. The high-impact foam is designed to provide long-lasting durability and can be ideal for both indoor and outdoor use. The foam surface is dimpled to imitate the flight of a real golf ball, giving young players valuable feedback on the quality of each stroke. This 12-pack of practice balls also includes a mesh carry bag for convenient storage.
Shop the Maxfli Performance Series High-Impact Foam Practice Balls – 12-Pack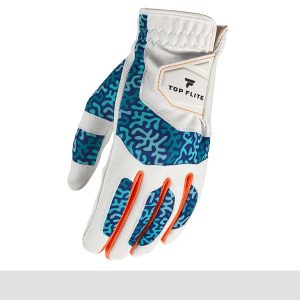 Help your young player get a firm grasp of the game with the Top Flite Junior Golf Glove. This glove features a digitized palm texture to help provide a sure grip in all conditions, while strategically placed Lycra enhances breathability and helps ensure a secure fit. If you're looking for an affordable kids' golf gift, this is a great choice.
Shop the Top Flite Junior Golf Glove
GIFTS FOR ON-COURSE REFRESHMENT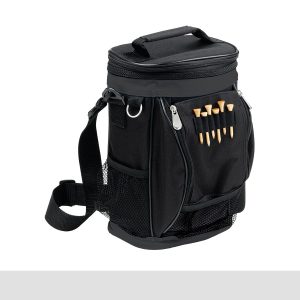 Whether it will be used to hold ice-cold water on a hot day or some adult beverages during a fun round with friends, a golf cooler makes an excellent golf gift. Will any cooler work? Not exactly. For golf, a cooler should be lightweight, easy to carry and small enough to fit in the storage basket on the back of the golf cart. The Maxfli Golf Bag Cooler checks all of those boxes. The compact design can hold 10 cans along with ice, while a mesh side pocket keeps an open drink close at hand. There's also a zippered pocket on the front to hold valuables like a phone and keys, plus six slots for tees.
Shop the Maxfli Golf Bag Cooler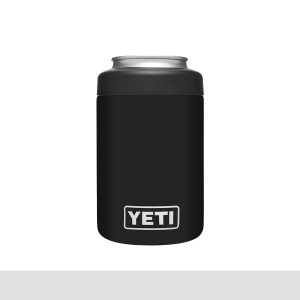 When it's a hot day on the course, it doesn't take long for a beverage to go from refreshing to undrinkable. The YETI Colster can solve this all-too-common problem. The durable, stainless-steel Colster features double-wall insulation to keep cans ice cold from the first sip to the last drop. Plus, YETI'S patented No Sweat design ensures that golfers' hands stay dry, warm and ready for the next shot.
Shop the YETI Rambler 12 oz. Colster Can Insulator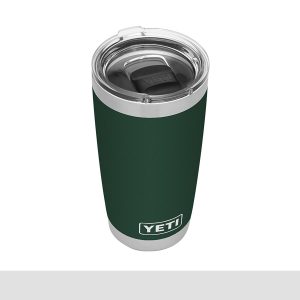 The 20 oz. Rambler Tumbler is the perfect cup for the course. The lid is shatter-resistant and features a magnetic slider for easy sipping access. When closed, the slider helps keep contents inside the cup, which is especially helpful when riding on a bumpy cart path. Like other YETI drinkware, the 20 oz. Rambler Tumbler features double-wall insulation to keep drinks cold or hot, making it the ultimate coffee cup for an early morning tee time.
Shop the YETI 20 oz. Rambler Tumbler with MagSlider Lid
FUNNY GOLF GIFTS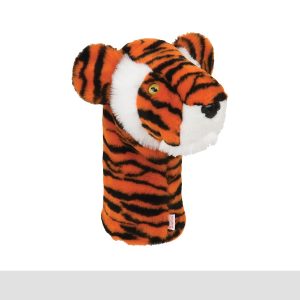 A Daphne's headcover will put a smile on any golfer's face. Not only do these popular headcovers help protect clubs from damage, but they also allow golfers to show some personality on the course. Choose from top sellers like the tiger, shark, or gopher, each made with high-quality materials and backed by a lifetime manufacturer's guarantee.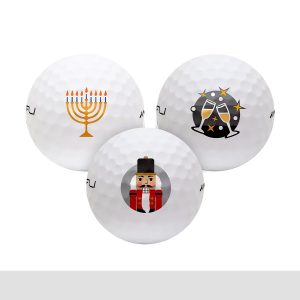 Tee up some holiday cheer with these novelty golf balls from Maxfli. You can choose from several festive designs, including Santa, a nutcracker, a menorah and more. Make no mistake — these golf balls are more than just decoration. The SoftFli features incredibly low core compression to maximize feel and feedback, while the glossy Ionomer cover helps ensure optimum spin around the green. Give the gift of Maxfli and score a ho-ho-hole in one with your favorite golfer.
Shop Maxfli SoftFli Holiday Novelty Gloss Golf Balls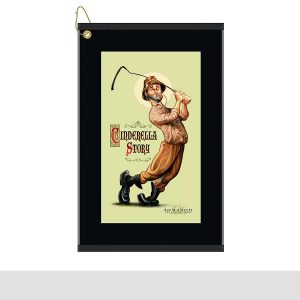 When it comes to golf movies, there's one caddy-focused film that stands above the rest. If you're shopping for a fan of this 80s comedy classic, check out these novelty towels from Bag Boy. The polyester/cotton blend features colorful depictions of the iconic cast that are sure to liven up every round. Of course, you could always forego giving a gift altogether and instead deliver one the movie's most iconic lines: "You'll get nothing and like it!" It's your call.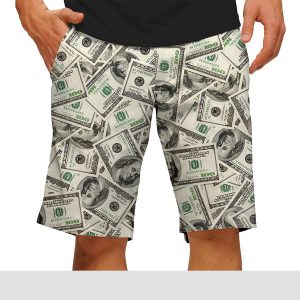 Take your favorite golfer's short game to the next level with these head-turning designs from Loudmouth. DICK'S carries a great selection of outlandish Loudmouth styles for men and women that will capture more attention than a 350-yard drive. These shorts are perfect for golf outings, fun rounds with friends or anywhere one feels comfortable living loud.
GIFTS FOR GOLFERS WHO HAVE EVERYTHING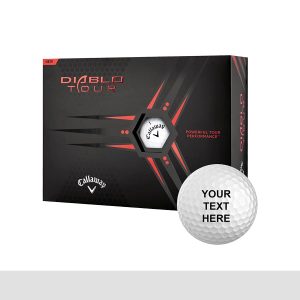 Personalized golf balls are among the most popular golf gifts, and they're perfect for golfers who already own just about everything they need. Why? For starters, a golfer can never have too many golf balls. Even the most skilled players will lose balls over time, and it's always nice to have more in your bag. Plus, with personalized golf balls, you can put a unique spin on the ball, like a player's initials, nickname, a quote or a funny message. Your favorite golfer will think of you every time they tee it up.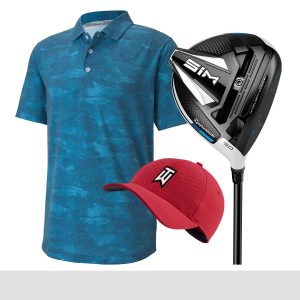 We understand that shopping for a serious golfer can be a little intimidating, especially when it comes to apparel or equipment. Who wants to buy a gift that a golfer already has in their closet or in their bag? We suggest checking out this assortment of Tour gear. You can shop the latest Tour-ready looks, clubs and accessories that the pros are using right now.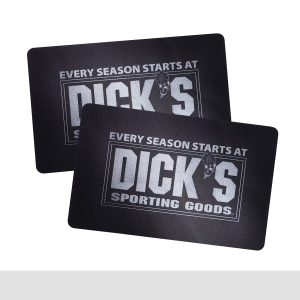 With a DICK'S Gift Card, your favorite golfer can buy exactly what they need from an incredible selection of equipment and apparel. The gift card can be used both online and in-store, including for services like club regripping and repairs. You can have the gift card shipped to their home address, or you can send an eGift Card to their email inbox. It really is the gift that can't miss!
Looking for more great gift ideas for golfers? Check out our suggestions for golf stocking stuffers.