The First Family of Lacrosse: Lacrosse Tips From the Thompson Brothers
Six keys to getting more out of your game from the Thompson brothers.
If you know lacrosse, you've heard of Jeremy, Jerome ("Hiana"), Miles and Lyle Thompson. Collectively, they've won the prestigious Tewaaraton Award three times, participated in the 2014 FIL World Lacrosse Championships with the Iroquois Nationals, been named NCAA Division I All-Americans, and currently play for the Florida Launch of Major League Lacrosse and the Georgia Swarm and Saskatchewan Rush of the National Lacrosse League. They also run off-season youth camps and have their own line of Thompson Brothers Lacrosse gear with Nike.
They are known for their inspiring and creative play and, as Native Americans, maintaining a close connection to the roots of the sport. For them, playing lacrosse is about honoring and carrying on ancient traditions that date back more than a thousand years.
And all they want is for you to get that same fulfillment out of the game as they do. DICK'S Pro Tips joined them so they could share some of their favorite drills and talk about how you can improve your skills on the field and your understanding of the sport.
1. HAVE FUN
"Once you start one person with this game, you know, it goes. It just keeps going. Anytime you have someone to play the game with, it makes it more fun. It helps you compete and sets you to a standard." – Lyle Thompson
"Put your best effort out, encourage the people around you and most importantly, in the end, you want to have fun." – Jeremy Thompson
"I grew up seeing the kids on our reservation, the older guys, they weren't on a path that I really liked. They were doing drugs, maybe some alcohol. And the only people I looked up to were my older brothers and my father. I want to be that for the next generation. I want to show them that you can have fun with a clear mind." – Miles Thompson
You might work a defender, work the crease, or work the ball downfield, but you play the game. And playing is fun. The Thompsons firmly believe that the game should be fun. If it's not, why bother? Growing up, the Thompsons had little else except each other and the game. They played all the time and still do. So remember that having fun is always the first order of business.
2. PLAY IT YOUR WAY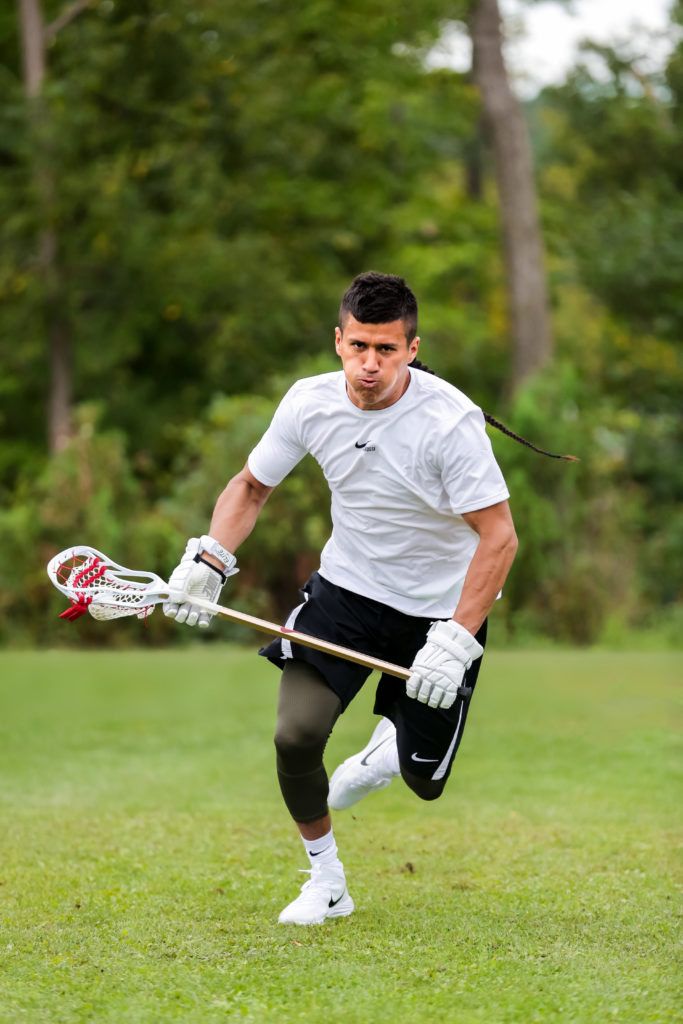 "The animal I represent is the bear because a bear is good with his hands. He's not the fastest animal out there and that resembles me on the field. Mine is the inside game where you need good hands to catch any pass that comes to you." – Miles Thompson
"I represent the eagle because the eagle flies high and can see everything that's going on. That's perfect for the way I play the game. I think of myself as a good feeder – someone who sees the field really well, sees the play before it happens." – Lyle Thompson
"The animal that I represent is the wolf because I'm pretty shifty and quick. I'm a pretty aggressive player and I play best with my wolf pack." – Hiana Thompson
"The animal that best represents me is the deer. I've always been a runner, I've always been quick on my feet and running was always a fun thing for me." – Jeremy Thompson
Every player on the team is there for a reason: to add their strengths to the team while minimizing the weaknesses of others. To honor their Native American heritage, the Thompsons each selected an animal that reflects the elements of their game. You too can choose your spirit animal or simply recognize that different players bring different things to the table. Maybe one player's game is speed, while for another it is quickness. Or vision. Or reliability. Or guile. Or strength. Understand that as long as players are properly deployed on the field, there are any number of positive qualities that can improve a team.
3. TAKE YOUR MEDICINE
"It really goes beyond just a sport for us. Every spring [the Onondaga] have a medicine game. It's a renewal for us every year. Plant life comes up, the trees start to bud, flowers start to come out again. Same thing as lacrosse players born into this world. You're given that reminder of why the Creator sent this game down to the people." – Jeremy Thompson
"The way I personally look at it is, it's medicine in a way that it's entertaining. It brings people together. It's something to look forward to. It makes people happy watching it and it makes people happy playing it." – Hiana Thompson
The Thompsons connect to lacrosse on a different level. It's more than a game to them. As Native Americans of the Onondaga Nation, they call it a medicine game, which means they play for the benefit and entertainment of the Creator. With that comes a reverential respect for everything about the sport: the ground it's played on, the tools they use; their opponent, spectators and community; for the elders who have passed on and the youth who will someday join them on the field. The more you dedicate yourself to the game and improving your skills, the more you will get out of the game and be able to give back to the people important to you.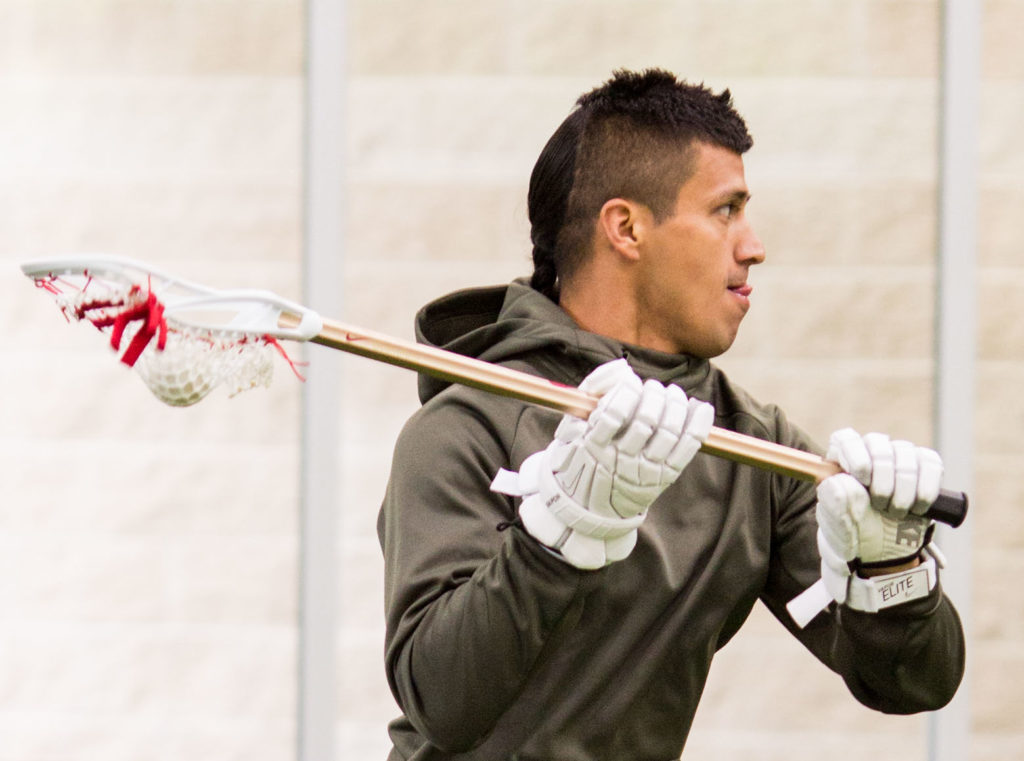 4. GROW THE GAME
"It's a small sport, [but] it's growing fast. I think a lot of people want to see it keep growing. It's an entertaining game to watch and an even more entertaining game to play. But for us, it carries more meaning because it's our game. It's part of us, it's part of our lives and it's part of the next generation of players. So, we want to grow the game so that everyone can see this game that is part of our culture." – Lyle Thompson
"When this game was given to us, it brought people together, it brought nations together, communities. And [the annual spring medicine game], that's our basic reminder that this game was sent down to have good intentions, good mind, good thoughts, good energy." – Jeremy Thompson
"When I was a kid growing up, I wanted to be a professional player, and being a professional player, now I want to help other kids live up to their dreams, have something to look forward to. And I want to be that role model for them." – Miles Thompson
Invite your friends and family to watch games. Invite others to join the team. Teach people how to cradle, catch and throw. In short, grow the game by introducing people to it. Compete up to your ability. And always keep in mind that the game is for your enjoyment and the enjoyment of others.
5. RESPECT THE GAME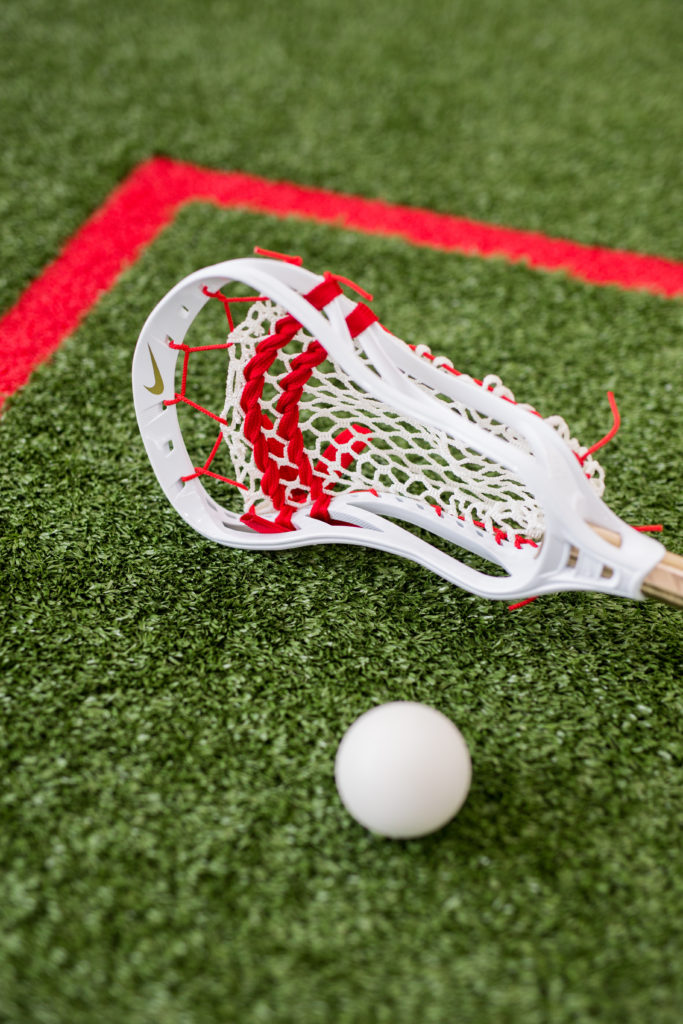 "Almost everything that I'm involved with in my life wouldn't be here without the game of lacrosse. Lacrosse has given me an education, helped me meet my best friends, helped me make a living. So it's important for me to leave something for the kids coming up or for the future of lacrosse." – Lyle Thompson
"Respect was a huge thing that we're brought up on whether it's in life, or the game of lacrosse. My dad brought us up playing lacrosse [a certain way]. I mean, I don't care if someone comes up and two-hands you across the arm, you're out there for a different purpose. You're going to go out there and play hard still. And it's just the way we play lacrosse. It's the way we walk around through life." – Hiana Thompson
Lacrosse is a microcosm of life. Playing it can help you on and off the field, but only if you let it. To do so, understand where the sport comes from and its original purpose. Know that you will face adversity, ups and downs, wins and losses. Through it all play hard and play clean. Do not seek retribution on opponents who do not play the same way. And apply that respect to your everyday life.
6. WORK HARD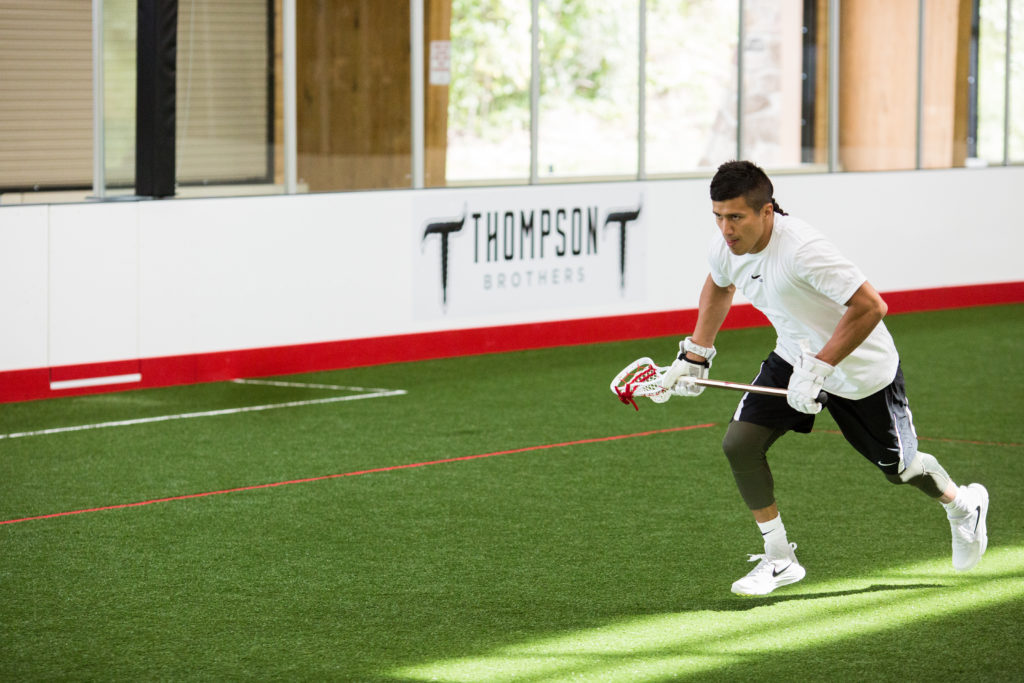 "For me and Miles, we grew up playing together and he always played at a high level. It forced me to play at that same level. So I think just having that, it really helps you get better at the game." – Lyle Thompson
"Know that you have a gift and it's going to take you a lifetime to become the best you can be, [to] own your own craft and take yourself to the next level through hard work. There's going to be adversity. Just [stick] with it and [stay] strong." – Jeremy Thompson
Nothing worth having comes easy. That goes for lacrosse the same as it goes for life. But you'll get out of lacrosse everything you put into it and more, so work at it. Remember what Lyle said: "The harder you play, the stronger the medicine." And strong medicine means the more healing you get.