Gifts for Moms Who Run
Enhance mom's running routine with these top picks for style, electronics, hydration and more.
Looking for the perfect way to celebrate mom and her dedication to running? We've gathered top styles that she's sure to love, from runners' footwear favorites to the accessories that add an extra something to the miles (and maybe even make them a touch easier). Whether mom prefers the treadmill, trail or road, you can celebrate her commitment to her next PR with these must-haves.
* Disclaimer: Availability may fluctuate due to inventory.
Style for the Miles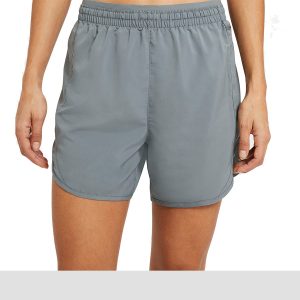 Nike Tempo Luxe Shorts are designed to make mom's next run more comfortable, thanks to the breathable side slits and stretch fabric that work together to let her move freely. Smartly placed pockets are essential for a distraction-free run, and this design is complete with a side-zipper pocket sized to fit a phone, and two interior pockets sized for essentials like a card or key. A drawcord at the waist lends adjustability and comfort.
Shop the Nike Women's Tempo Luxe 5" Shorts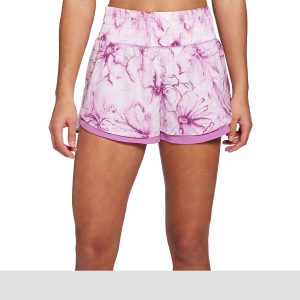 CALIA is designed to support mom's busy life with the perfect blend of style and technology, and these shorts are no exception. The poly-spandex blend fabric is paired with a breathable inner brief to provide coverage and all-around freedom of movement. The wide, high-rise waistband is comfortable, while the curved, fluttery petal-shaped hemline delivers a flattering fit. Anti-odor and moisture-wicking technologies helps her stay dry, cool and comfortable, mile after mile.
Shop the CALIA Women's Step Up Shorts
Footwear Favorites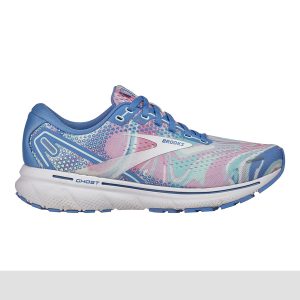 Not only will this shoe power mom's run, it will empower girls everywhere to run bolder, prouder and stronger–a portion of proceeds from the Brooks Empower Her Collection goes toward supporting girls' running programs through the DICK'S Sporting Goods Foundation.* From a technical perspective, mom's stride will feel supported, thanks to foot-hugging Engineered Mesh and a responsive landing that's soft, supportive and helps with shock absorption. Available in wide and medium widths, it's a durable, but flexible fit that's designed for any distance. Looking for more colors to fit mom's style? Explore the original collection of Brooks Ghost 14 Women's Running Shoes.
*DICK'S Sporting Goods and Brooks together will donate $1 for every pair of socks, $5 for apparel, and $10 for every pair of shoes with the DICK'S Sporting Goods Foundation logo on it sold through December 31, 2022 up to a combined total of $500,000 to The DICK's Sporting Goods Foundation, a 501(c)(3) charity, to enable girls running programs. Learn more at www.sportsmatter.org.
Shop the Brooks Women's Empower Her Collection Ghost 14 Running Shoes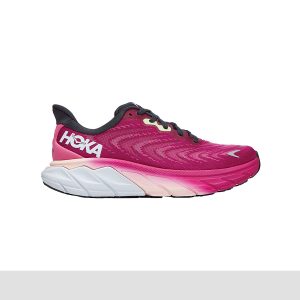 If mom's stride requires a cushioned fit, this may be the perfect style for her. This lightweight shoe delivers a balanced ride that's designed with midsole support to help counter overpronation (the rolling of the foot inward while running). A durable outsole, lightweight and breathable mesh upper, and plush, comfortable tongue make this a runner favorite. Finally, the extended heel tab makes it easy to pull these on and hit the pavement or treadmill.
Shop the HOKA Women's Arahi 6 Running Shoes
Hydration Essentials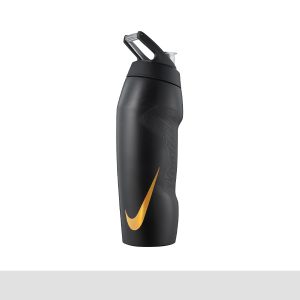 Hydration is key for runners, and mom will appreciate the ease with which she can grab a sip while on the move. This easily squeezable, BPA-free design is equipped with a flip-top spout and a leakproof valve. The shape is designed to lend a comfortable grip that makes it easy to carry along for a run and to enjoy during the cooldown.
Shop the Nike 32 oz. HyperFuel 2.0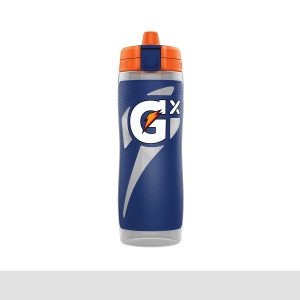 One of the reasons you'll love this BPA-free, dishwasher-safe water bottle is for the wide variety of color options that lets you pick the perfect shade to match mom's personality. The no-slip grip and ergonomic shape makes it easy to run with and the valve is designed for high-flow without leaking or spilling. Mom can customize her water with Gatorade Gx Pods, adding flavor and electrolytes to the hydration experience.
Shop the Gatorade GX 30 oz. Bottle
Accessorize Her Run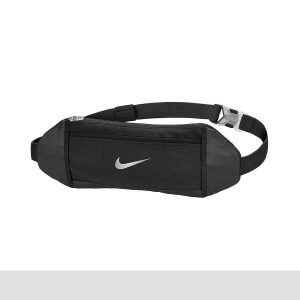 This handy, lightweight accessory is great for longer runs that might require bringing along a little fuel, like energy chews or gels. It's also great for a run with a pup to pack essentials like treats and bags for waste. Two zippered pockets deliver ample storage, padded straps provide comfort and the contoured design reduces bouncing so mom can stay focused on her run. The front logo adds a hit of reflectivity as well.
Shop the Nike Challenger Waist Pack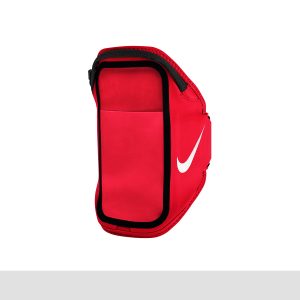 Maintaining a light grip with your hands and keeping arms at a 90-degree angle is part of a strong running form. This arm band supports mom's run with a hands-free design that fits most smartphones. All she has to do is cue up her music or workout-tracking app, adjust the arm strap for a comfy fit, and then go. The protective clear window is touchscreen compatible, and the zip-pocket construction helps keep small belongings secure.
Shop the Nike Pocket Arm Band Plus
Top Electronics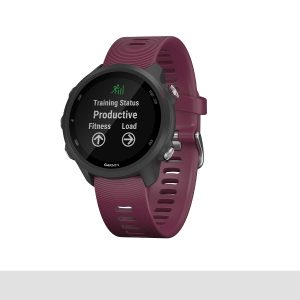 Equip mom's run with this watch to track her progress and help her to train smarter. The watch is complete with a heart rate monitor and GPS tracking to deliver details on pace, distance, intervals and more. Mom can customize the face and features to suit her routine and sync it up with her smartphone for a seamless experience. Sweatproof and lightweight for comfort, it's stylish enough to wear every day. Best of all, it's designed to deliver daily running recommendations and training plans. This watch will quickly become her favorite workout buddy (other than you, of course!)
Shop the Garmin Forerunner 245 GPS Running Smartwatch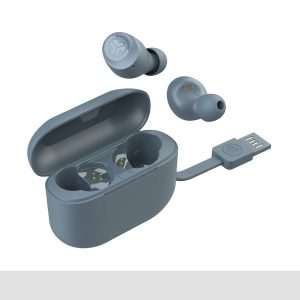 With a slim recharging case to deliver 32 hours of Bluetooth-enabled play time, mom can connect these sleek earbuds to her device easily before her next run. She can then easily transition to an online meeting or phone call thanks to the built-in microphone in each bud. Touch controls on the earbuds make it simple to adjust volume, play, pause or make a call. Designed to deliver a snug fit for a great listening experience and with a size that's perfect for her shorts' card pocket, you can't go wrong with this gift!
Shop the JLab GO Air POP True Wireless Earbuds
Post-Run Must-Haves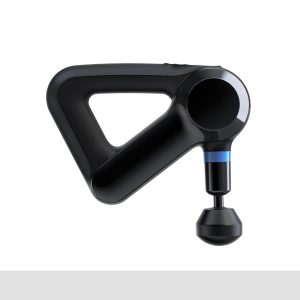 Give mom the gift of relaxation. This percussive therapy device is designed to help stimulate circulation and release tension–perfect for after a workout or a stressful day. By connecting the device to the Therabody app through Bluetooth, she can create a personalized experience to focus on areas that need the most attention. This lightweight design is Theragun's quietest device yet and comes equipped with five attachments designed to deliver targeted treatment to different areas of her body. We bet you'll want one of your own too.
Shop the Therabody – Theragun Elite Smart Percussive Therapy Device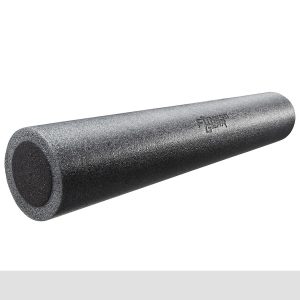 Round out mom's functional training regimen with this therapeutic massage tool, made with smooth-textured foam for comfort. Using a foam roller can help to support balance, alignment, myofascial release and stability, as well as flexibility and mobility in the shoulders, hips and legs. It can even help to relieve muscle tension. It's the perfect addition to any of mom's favorite workouts to aid with recovery and relaxion, and it's a must-have for a home gym.
Shop the Fitness Gear 36" Foam Roller
---
Need a few more ideas? Check out more top picks for fitness, fashion, golf and outdoor must-haves that mom will love as well. No matter what you pick, the mom in your life will definitely appreciate your consideration and support.