The Five Best Fastpitch Bats of 2022
Need a new bat? Step up to the plate with one of the best fastpitch bats for 2022.
When you play fastpitch softball, you need to be on top of your game every time you step into the box. Today's pitchers are armed with an arsenal of sizzling fastballs, drop pitches, riseballs and off-speed deceit—all designed to send you back to the bench in short order. Meet the challenge head-on with one of the best fastpitch softball bats for 2022. Each bat on this list has been identified as a top performer by our softball equipment experts.
*Disclaimer: Inventory may fluctuate due to product availability.
BEST FASTPITCH SOFTBALL BATS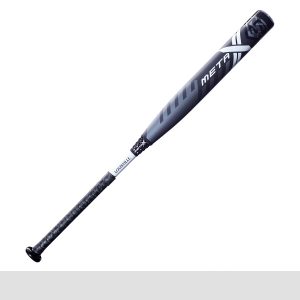 Engineered for elite players, the Louisville Slugger Meta fastpitch underwent thousands of hours of player feedback. The result? An unmatched low compression barrel design with a bigger-than-ever sweet spot.  The 2022 Louisville Slugger Meta fastpitch features a VTX Connection System, allowing for independent movement between the barrel and handle for less vibration. The Premium LS Pro Comfort grip offers a more comfortable and controlled swing. The F2X Performance end cap can help you maximize speed as well. The Meta fastpitch can be found in a variety of drop weights, ranging from -8 to -11, depending on your preference at the plate.
Shop the Louisville Slugger Meta Series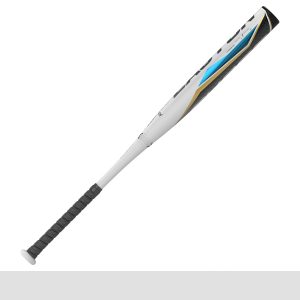 The 2022 Ghost Advanced fastpitch features a barrel that's lighter and stronger than ever before for consistent performance at the dish. Available in several drop weights, this iteration of the Ghost Advanced features a two-piece composite construction. Leveraging Easton's Second-Generation Double Barrel design, it delivers the lowest compression in the game for maximum barrel flex and performance. Plus, with Sonic Comp Max Technology, that iconic sound is ready to fill every field.
Shop the Easton Ghost Advanced Series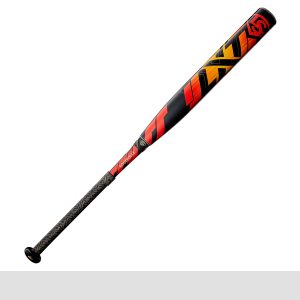 One of the most popular bats in the Louisville Slugger fastpitch lineup is back with its largest, most responsive sweet spot yet. The LXT fastpitch's new three-piece construction composite barrel allows for more movement between the barrel and handle, minimizing vibration and maximizing feel. Even when you don't get that perfect swing, the Louisville Slugger LXT is designed to deliver more pop. Available in multiple drop weights, its ultra-balanced swing weight will appeal to every type of hitter.
Shop the Louisville Slugger LXT Series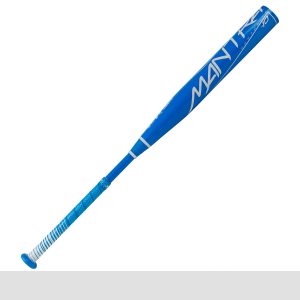 Offering more bat speed and barrel control, the Rawlings Mantra fastpitch bat is perfect for hitters focused on making consistent contact. Its 3-step inner barrel that optimizes performance, strength and weight distribution across the length of the bat. Plus, the outter barrel is 15% thinner to provide unmistakable pop and sound on contact.  The Mantra is also the first bat approved for game use that is Blast Motion Technology Sensor-Enabled. Purchased separately, the Blast Motion Sensor provides real-time feedback and analytics without disrupting swing weight or hand feel.
Shop the Rawlings Mantra Fastpitch Bat (-10)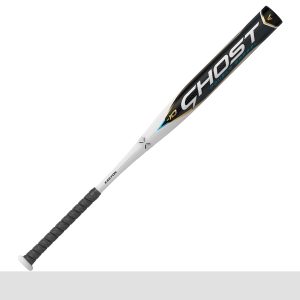 Fans of the Easton Ghost Advanced bats will also love the traditional Easton Ghost series, a more affordable option that packs a punch at the plate. Like the Easton Advanced, the Easton Ghost features a double barrel construction for extra pop and an enhanced sweet spot. Meanwhile ConneXion Technology offers up a stiffer barrel flex to maximize energy while eliminating vibration, and the Ghost double barrel features Sonic Comp technology, boasting the lowest barrel compression for improved durability and performance.
Need some help choosing the best fastpitch softball bat for your season? Check out this Pro Tips guide for more information on how to find the right softball bat for you.