Layering for Cold Weather: How to Dress for the Slopes
Bundle up with these skiing and snowboarding Pro Tips for a warm, comfortable adventure on the mountain.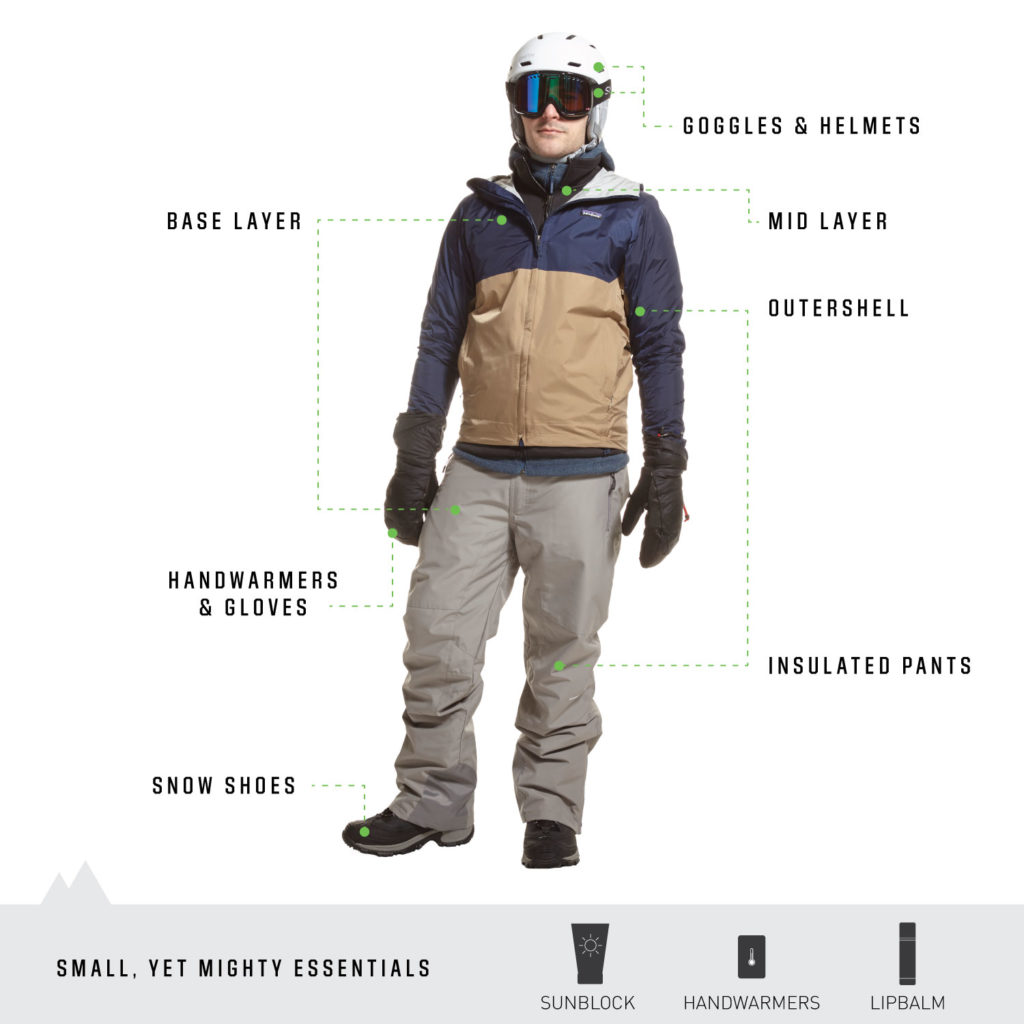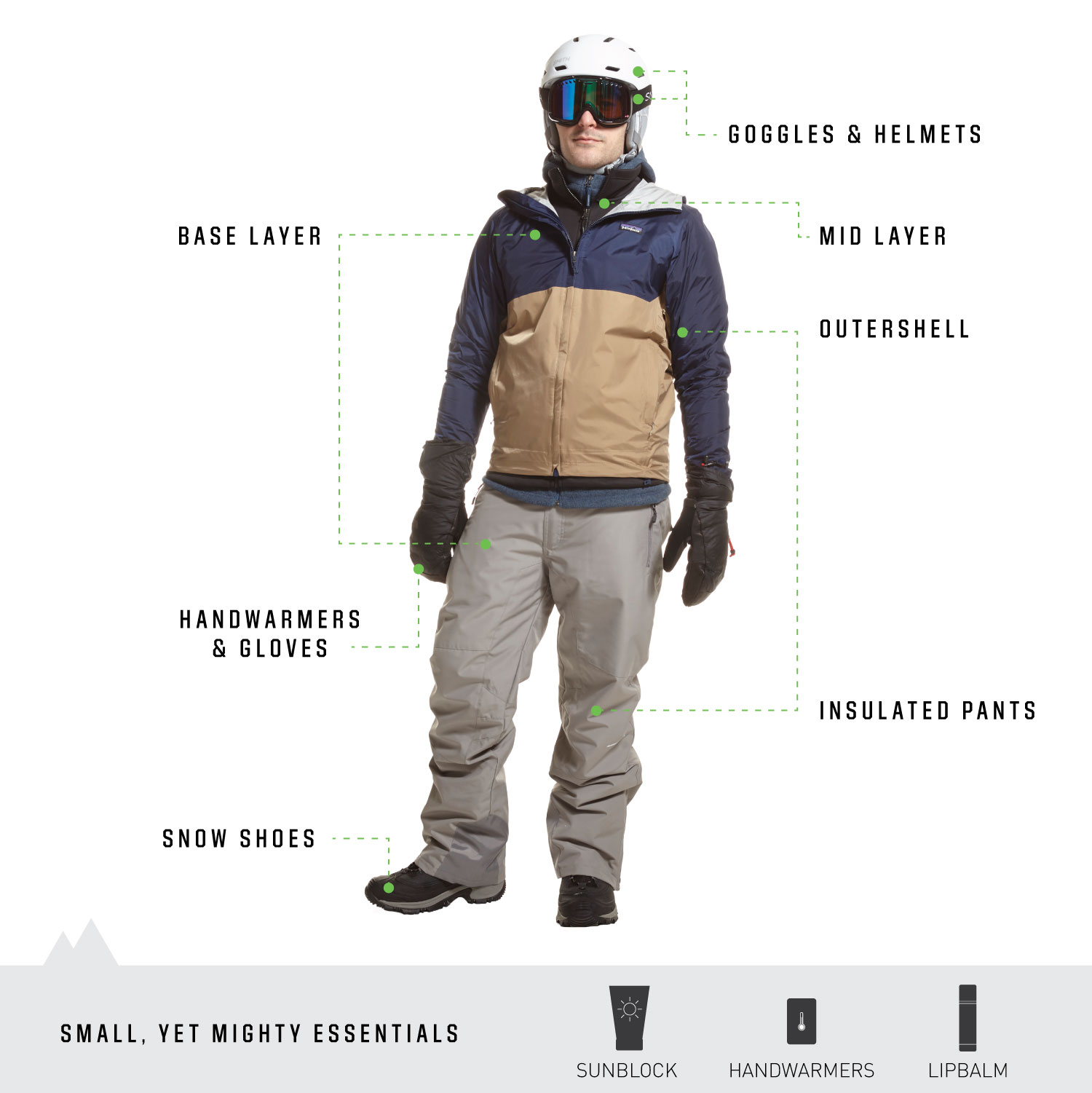 When prepping for a trip to the slopes, it's important to remember all the essentials, especially dressing in layers.
While bundling up in cold weather clothes might not be a new concept to you, understanding what to wear when skiing and snowboarding can be a bit more in-depth. DICK'S Sporting Goods Associate Molly Reichwald offers a quick breakdown on the essential layering systems for your next run down the mountain.
LAYERS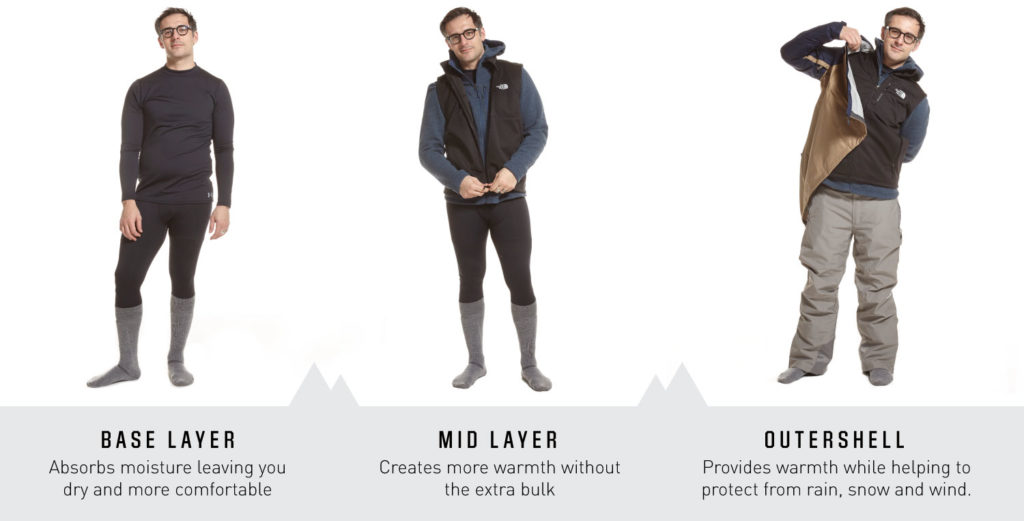 Base Layer: For your base layer, aim for a natural or synthetic layer, such as a long-sleeve compression shirt or a long-sleeve thermal. The best base layers for cold weather are going to be thin and moisture-wicking. "It's going to wick away the moisture as you start moving and sweating," Reichwald says. As a result, try to avoid cotton, which can trap in moisture, rather than wick it away.
You can wear a singular top, but feel free to complete your foundation with a bottom base layer, too. "I really like to wear a top base layer and a bottom base layer," Reichwald adds.
Mid Layer: After your base layer comes your mid layer. This portion of your cold weather layering system can create more warmth without extra bulk. A good mid layer can be vital for retaining heat and insulating your body from the cold. Reichwald states to look for a fleece or soft-shell mid layer. Popular materials used in this layer are polyester and cotton. Also, be mindful of choosing the proper insulation type. For more information, be sure to read these helpful Pro Tips on down vs. synthetic insulation.
BONUS PRO TIP: Consider layering a vest over your initial mid layer to add more warmth to your core. This can free up your arms for more usability when skiing or snowboarding.
Outer Layer or Shell: Your outer layer, or shell, is designed to be your first defense against the weather when adventuring on the mountain. "Its main job is to protect you from all the external elements," Reichwald says. Look for a waterproof or water-resistant option that is also breathable. Another factor to keep in mind is size. Your outer layer must fit comfortably over the rest of your layers. You don't want to be constricted when bombing down your favorite mountainside.
MORE KEY APPAREL AND ACCESSORIES
In addition to your layering system for skiing and snowboarding, your accessories need to be right for the job, too. Use these quick tips to complete your winter ensemble with ease.
Snow Hat/Face Mask: Heat can escape if your head is not protected. A face mask or balaclava can help shield you from the wind and elements during a run. Be sure to have a beanie with you for when you're not wearing your helmet and goggles. Don't wear a beanie under your helmet, as this can affect your gear's fit and function. Ensure your ski and snowboard helmet fits properly and learn what you need to know about snow goggles with these tips.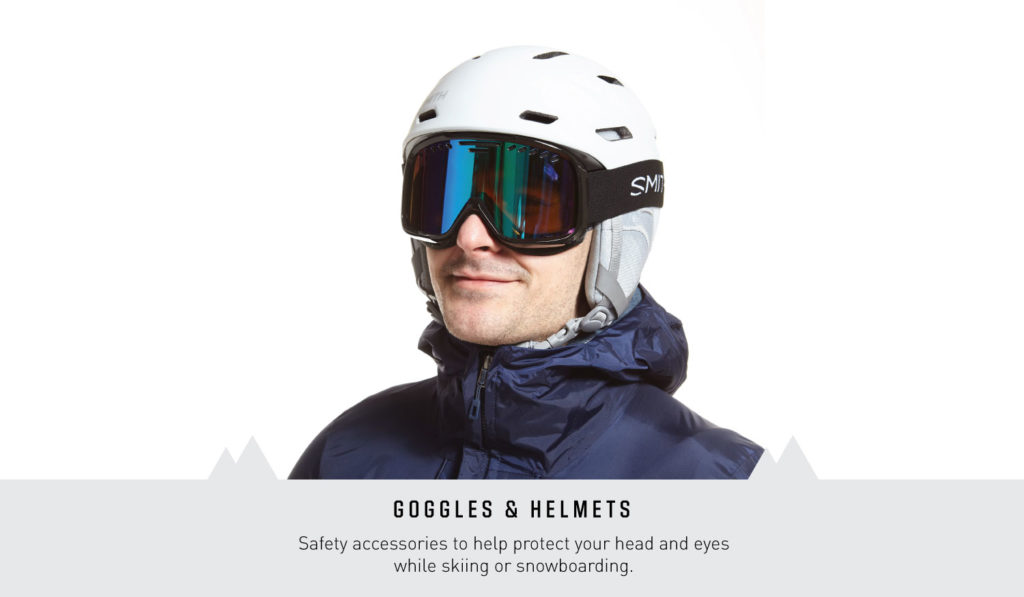 Gloves/Hand Warmers: Help keep your hands and fingers protected with gloves and hand warmers. They are designed to keep your hands toasty and comfortable when on the slopes. For added warmth, look for a pair of mittens rather than gloves. These models limit hand exposure, trapping in more heat for your digits. Be sure to read these extra Pro Tips to find the best winter glove for your activity.
Hand warmers are air-activated and can last up to eight hours. When using these accessories, be sure to place them on top of your hand, not in your palm. This allows you to grip or hold items without a problem while still benefitting from your hand warmers.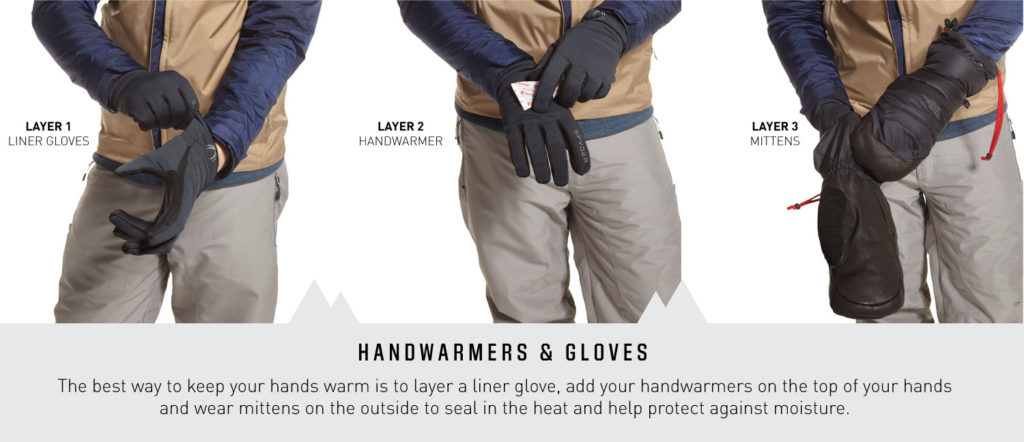 Compression Leggings/Insulated pants: Rather than throwing on multiple lower-half layers, aim for some compression leggings as a base layer paired with insulated pants. This combination can help keep your legs warm with less movement restriction. Your insulated pants should be both weather- and cold-resistant since you're sacrificing layers for more mobility. If you do decide to layer pants, make sure they're breathable, as to not overheat your limbs. Also, be sure not to tuck your pants inside your boots. This can affect their performance on the mountain.
Socks: A final essential item for any trip to the mountain is a quality pair of socks. Make sure your winter socks are warm, but breathable, to allow for optimal performance. You don't want your feet to be sweaty and soaked inside your snow shoes or snow boots. Wool socks can be a great option for skiers and snowboarders looking for premier comfort and great breathability. However, you shouldn't double your socks over one another. This can hinder their breathability qualities. Match your socks with the perfect winter footwear with these tips on insulation, waterproofing and staying warm.
Just like snowflakes on the ski lift, each body is different. You might need to add or remove items to best match your comfort level. Stay warm and cozy with the right number of layers for your needs.