The Best Home Workout Equipment of 2022
Bring the intensity of the gym to the comfort of your home with this list of the best pieces of equipment for working out at home.
Can't make it to the gym or the studio? You can still get in your workout by building your own home gym. Runners, yogis and weightlifters alike can find what they need to keep up their routines with this guide to the best home workout equipment.
*Disclaimer: Inventory may fluctuate due to product availability.
1. Best Home Cardio Equipment
2. Best Home Weightlifting Equipment
3. Best Home Resistance Training Equipment
4. Best Home HIIT Gear
5. Best Home Yoga and Studio Equipment
BEST HOME CARDIO EQUIPMENT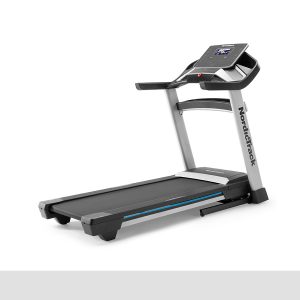 Get your steps in with the NordicTrack EXP 7i Treadmill. Thanks to its powerful motor and folding frame, this is one of the best treadmills for at-home training. Even better? It's outfitted with dual 2-inch speakers and a 7″ Smart HD touchscreen to help get you in the zone. Plus, you will receive a one-year iFit Family Membership packed with live and on-demand workouts.
Shop the NordicTrack EXP 7i Treadmill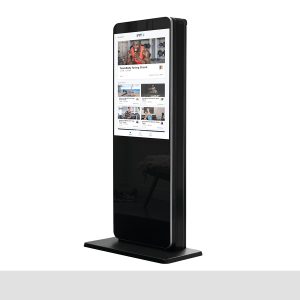 Get a guided workout right from your home and bring your sessions into the digital age with this workout mirror. The ultimate home gym must-have, the NordicTrack Vault Complete allows you to access everything from HIIT workouts to yoga sessions. As an added bonus, storing your most-important equipment is a breeze thanks to the built-in storage compartments. Plus, the NordicTrack Vault Complete features state-of-the-art reflective fitness technology so you can monitor your form while receiving a guided workout from an iFit trainer.
Shop the NordicTrack Vault Complete
BEST HOME WEIGHTLIFTING EQUIPMENT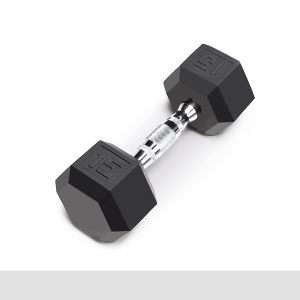 Wondering how to lift weights at home? The possibilities are endless with a good pair of dumbbells. The durable Marcy Rubber Hex Dumbbells are great for strengthening and toning your muscles at home. Ranging from one to 50 pounds, these free weights can accommodate all fitness levels.
Recommended Home Dumbbell Workout: Seven Dumbbell Bicep Exercises
Shop Marcy Rubber Hex Dumbbells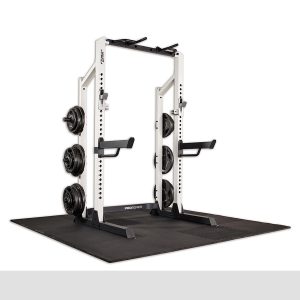 Heavy lifting isn't only for the gym. The Fitness Gear Pro Half Rack can hold up to 600 pounds for those max effort movements and PR attempts. This rack is designed with six storage posts to store your plates between workouts and 28 levels of adjustment to fit your needs. Feeling a bodyweight workout instead? The built-in versatile pull-up and dip bar station also allows for multiple grips and widths.
Recommended Home Barbell Workout: How to Do a Bench Press
Shop Fitness Gear Pro Half Rack
BEST HOME RESISTANCE TRAINING EQUIPMENT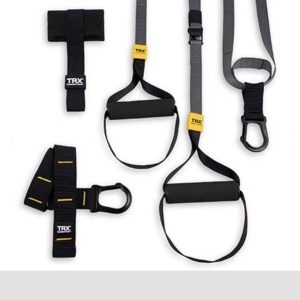 TRX suspension trainers are designed for all fitness levels and goals. A method of bodyweight strength training, it is great for endurance and flexibility. The TRX Fit System helps you get started with two introductory TRX workouts and a moves chart. It also includes a door anchor for easy setup anywhere in your home.
Recommended Home TRX Workout: Suspension Trainer Push-Ups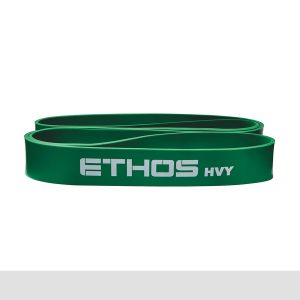 Strengthen and sculpt from home by adding resistance to your bodyweight workouts with the ETHOS Super Band. Available in four resistance levels from light to ultra-heavy, you can tone and build your muscles through a variety of workouts and movements. Compact and easy to take on-the-go, you can get in your workouts from anywhere, too.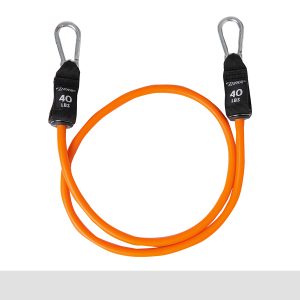 Fitness Gear Pro Resistance Tubes can offer you a total-body workout while saving space. Ideal for pulling and pushing exercises, these workout accessories are small and portable, allowing you to train wherever you please. Ranging in weight from 10 to 100 pounds, they are a great strength-building tool for those of all fitness levels.
Recommended Home Resistance Tube Workout: Five Upper Body Resistance Band Exercises
Shop Fitness Gear Pro Resistance Tube
BEST HOME HIIT GEAR
Mix up your intervals with the BOSU NexGen Balance Trainer. This dynamic trainer can add difficulty to all your jumps, planks, push-ups and more. With a textured dome and four quadrants to help with grip, the BOSU NexGen Balance Trainer ideal for maximizing your HIIT training at home.
Recommended Home Balance Trainer Workout: Strength Training with a Balance Trainer
Shop the BOSU NexGen Balance Trainer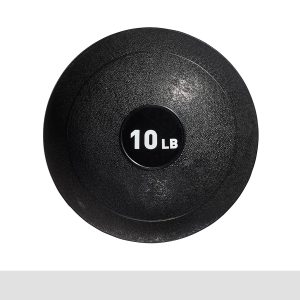 Engage your body and give your strength a new test with the ETHOS Slam Ball. Slam balls are great for adding resistance to upper and lower body exercises while challenging your core and improving explosiveness. Its sturdy design maintains its shape for long-lasting use while its textured casing improves grip. The ETHOS Slam Ball is available in five weights ranging from 10 to 40 pounds.
Recommended Home Slam or Medicine Ball Workout: Strength Training Workouts You Can do with a Medicine Ball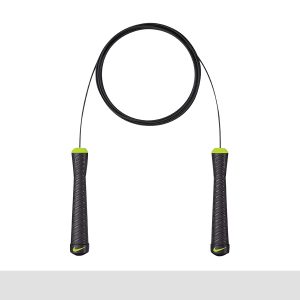 Classic gear with a twist, the Nike Fundamental Weighted Rope is perfect for full-cardio workouts or HIIT routines. Its smooth rotating steel ball and aluminum socket allow the rope to flow freely and prevent twisting. And while it looks like a traditional jump rope, it features an adjustable length for a customized fit and a half-pound weight in each handle for additional strength-training.
Recommended Home Jump Rope Workout: 20-Minute HIIT Workout
Shop Nike Fundamental Weighted Rope
BEST HOME YOGA AND STUDIO EQUIPMENT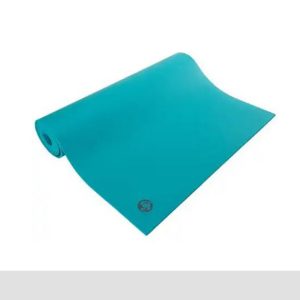 Bring some zen to your living room with the Manduka PRO Yoga Mat. This mat is available in six colors so you can match your personality or décor. It also offers stability on both hard and soft surfaces, so your asanas will stay balanced. Plus, the Manduka PRO Yoga Mat can double as an exercise mat for bodyweight exercises, too.
Recommended Home Yoga Workout: Eight Yoga Poses to Help Relax Your Mind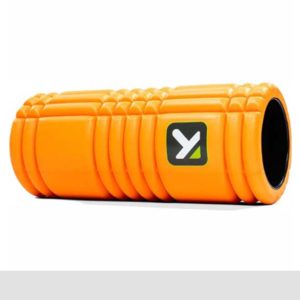 A home workout can be just as intense as a gym or studio workout – so don't be surprised if you're sore. The TriggerPoint GRID Foam Roller can be the perfect solution for post-workout aches. Not to mention it can also help you have a more effective core workout. Compact and lightweight, you can easily store it anywhere in your home.
Recommended Home Foam Roller Workout: How to Properly Use a Foam Roller
Shop the TriggerPoint Grid Foam Roller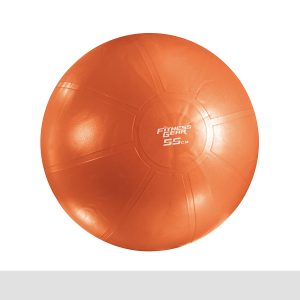 Enhance your balance with the Fitness Gear Premium Stability Ball. This home gym essential can be perfect for your core workouts, pilates and more. Use the Fitness Gear Premium Stability Ball on its own or combined with dumbbells and resistance bands for added training variety, too. The Fitness Gear Premium Stability Ball is available in three sizes for a customized workout.
Shop Fitness Gear Premium Stability Ball
Now that you have the best home exercise equipment, put your home gym to use with this collection of Pro Tips home workouts. Didn't find what you're looking for? Check out our entire collection of exercise and fitness equipment.