The Best Home Workout Equipment of 2020
Bring the intensity of the gym to the comfort of your home with this list of the 15 best pieces of equipment for working out at home.
Can't make it to the gym or the studio? You can still get in your workout by building your own home gym. Runners, yogis and weightlifters alike can find what they need to keep up their routines with this guide to the best home workout equipment.
Due to high demand, some products may have limited stock. New shipments arrive daily.
1. Best Home Cardio Equipment
2. Best Home Weightlifting Equipment
3. Best Home Resistance Training Equipment
4. Best Home HIIT Gear
5. Best Home Yoga and Studio Equipment
BEST HOME CARDIO EQUIPMENT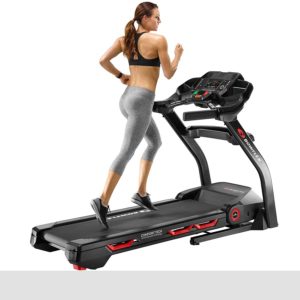 Get your steps in with the Bowflex BXT116 Treadmill. Thanks to its powerful motor and folding frame, this is one of the best treadmills for homes. Even better? Pre-programmed 'push and go' workouts will have you walking, jogging and running in no time.
Recommended Home Treadmill Workout: Four Best Treadmill Workouts
Shop the Bowflex BXT116 Treadmill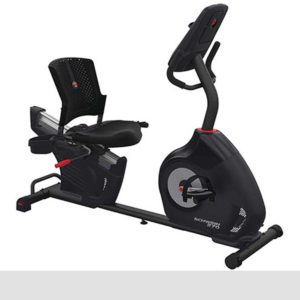 Exercise bikes offer minimal strain and maximum potential. The Schwinn 270 Recumbent Exercise Bike blends cardio and comfort with features like 25 levels of resistance and a contoured seat. This bike allows you to track your goals and connect with your favorite fitness apps. With four user profiles, it's a great option for families that want to train together.
Shop the Schwinn 270 Recumbent Exercise Bike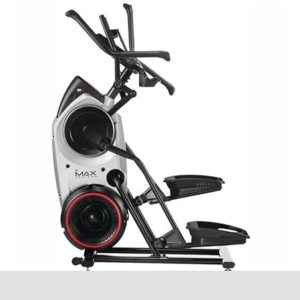 Save space without skimping on intensity with the Bowflex M6 Max Trainer. The M6 Max Trainer offers elliptical motion at a fraction of the size, making it perfect for small homes. Choose between 16 levels of resistance to challenge yourself and mix up your routine.
Shop the Bowflex M6 Max Trainer
BEST HOME WEIGHTLIFTING EQUIPMENT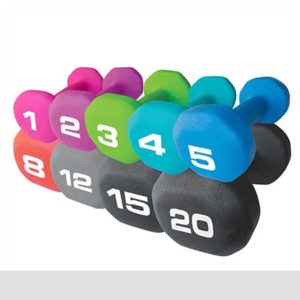 Wondering how to lift weights at home? The possibilities are endless with a good pair of dumbbells. The Fitness Gear Neoprene Dumbbells are great for strengthening and toning your muscles at home. Available in 10 weight levels from one to 20 pounds, they can accommodate all fitness levels.
Recommended Home Dumbbell Workout: Seven Dumbbell Bicep Exercises
Shop Fitness Gear Neoprene Dumbbells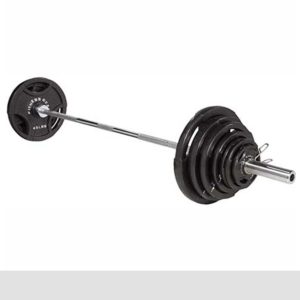 Heavy lifting isn't only for the gym. The Fitness Gear 300 lb. Olympic Weight Set is the best barbell for home gyms. This set includes a 45-pound Olympic chrome bar, two spring clips and 14 plates so that you can customize your performance level and keep making gains.
Recommended Home Barbell Workout: Deadlifts
Shop the Fitness Gear 300 lb. Olympic Weight Set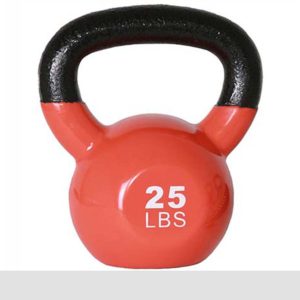 Kettlebells are almost synonymous with versatility. They are great for endurance, upper and lower body training. With a vinyl-dipped bottom to protect your floors, the GoFit 25 lb. Kettlebell is the best kettlebell for home workouts. Plus, it includes a 51-minute training DVD and exercise booklet to ensure you get all the benefits.
Recommended Home Kettlebell Workout: Introduction to Kettlebells
Shop the GoFit 25 lb. Kettlebell
BEST HOME RESISTANCE TRAINING EQUIPMENT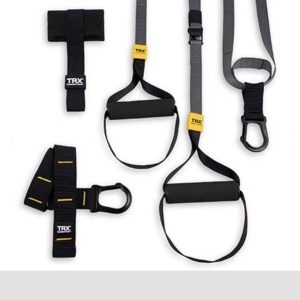 TRX suspension trainers are designed for all fitness levels and goals. A method of bodyweight strength training, it is great for endurance and flexibility. The TRX Fit System helps you get started with two introductory TRX workouts and a moves chart. It also includes a door anchor so that you can easily set up your trainer anywhere in your home.
Recommended Home TRX Workout: Suspension Trainer Push-Ups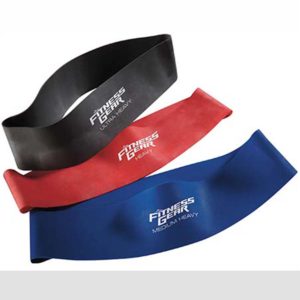 Versatile and small enough to put in your pocket, mini bands are an excellent tool for low body workouts. The Fitness Gear Advanced Power Bands are great for resistance band training at home. This set of three offers varying levels of resistance to increase the difficulty of your bodyweight moves.
Recommended Home Mini Band Workout: Five Lower Body Resistance Band Exercises
Shop the Fitness Gear Advanced Power Bands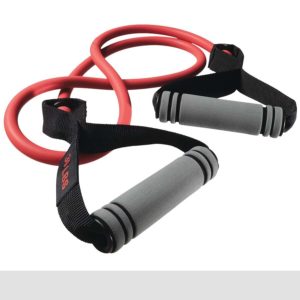 The Fitness Gear 30 lb. Resistance Tube can give you a total body workout while saving space. Ideal for pulling and pushing exercises, it is small and portable allowing you to get a workout from any room of your choice. It also comes with a convenient exercise and instruction chart so you can start building strength right away.
Recommended Home Resistance Tube Workout: Five Upper Body Resistance Band Exercises
Shop the Fitness Gear 30 lb. Resistance Tube
BEST HOME HIIT GEAR 
Mix up your intervals with the BOSU NexGen Balance Trainer. This dynamic trainer can add difficulty to all of your jumps, planks, push-ups and more. With a textured dome and four quadrants to help with grip, it is ideal for maximizing your HIIT training at home.
Recommended Home Balance Trainer Workout: Strength Training with a Balance Trainer
Shop the BOSU NExGen Balance Trainer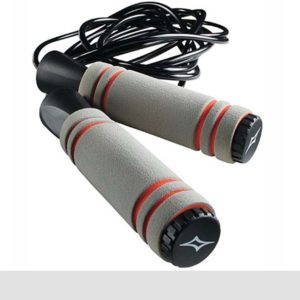 Classics never go out of style. The Fitness Gear Jump Rope is a basic jump rope built for the fundamentals. Cost-effective and efficient, you can use it for a full-cardio workout or as part of your HIIT routine.
Recommended Home Jump Rope Workout: 20-Minute HIIT Workout
Shop the Fitness Gear Jump Rope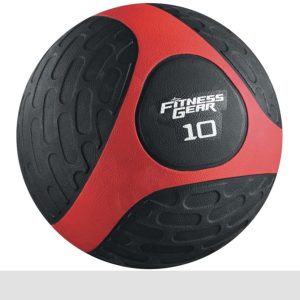 The Fitness Gear 10 lb. Medicine Ball engages your entire body. Medicine balls can help target muscles that are sometimes difficult to shape in basic routines. At 10 pounds, it's the perfect weight to add resistance to upper and lower body exercises while challenging your core.
Recommended Home Slam or Medicine Ball Workout: Medicine Ball At-Home Ab Workout
Shop the Fitness Gear 10 lb. Medicine Ball
BEST HOME YOGA AND STUDIO EQUIPMENT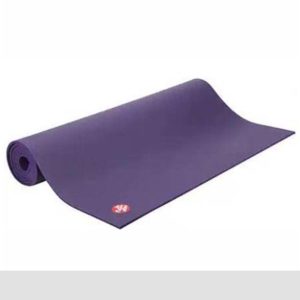 Bring some zen to your living room. The Manduka PRO Yoga Mat is all you need to start a home yoga studio. This mat is available in six colors so you can match your personality or décor. It also offers stability on both hard and soft surfaces, so your asanas will stay balanced. Plus, it can double as an exercise mat for bodyweight exercises.
Recommended Home Yoga Workout: Eight Yoga Poses to Help Relax Your Mind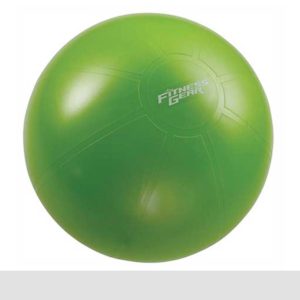 From practicing pilates to strengthening your core, a stability ball is a home gym essential. You can use the Fitness Gear 55 cm Premium Stability Ball on its own or combined with dumbbells and resistance bands. Users taller than 5'5" may prefer a 65 cm or 75 cm ball.
Recommended Home Stability Ball Workout: Strength Training with a Physio Ball
Shop the Fitness Gear 55 cm Premium Stability Ball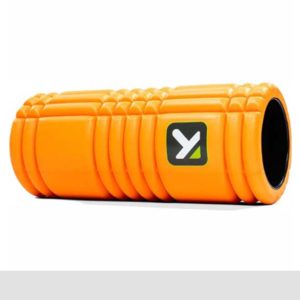 A home workout can be just as intense as a gym or studio workout – so don't be surprised if you're sore. The TriggerPoint GRID Foam Roller is the perfect solution for post-workout aches. Not to mention it can also help you have a more effective core workout. Compact and lightweight, you can easily store it anywhere in your home.
Recommended Home Foam Roller Workout: How to Properly Use a Foam Roller
Shop the TriggerPoint Grid Foam Roller
Now that you have the best home exercise equipment, put your home gym to use with this collection of Pro Tips home workouts. Didn't find what you're looking for? Check out our entire collection of exercise and fitness equipment.